Commercial mowers are much more than just weekend toys. Commercial mowing equipment owners and those interested in purchasing a John Deere commercial mower understand there are places to be, grass to cut and jobs to finish.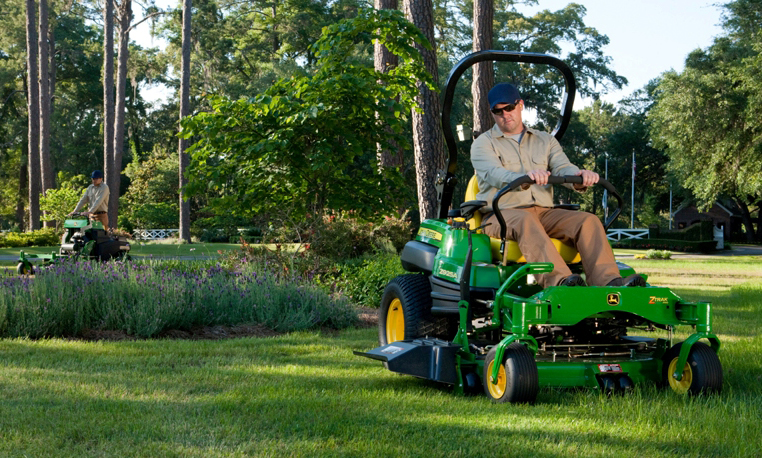 Thankfully, John Deere's complete line of commercial mowing equipment is designed to provide a solution that answers the needs of the buyer. Since time is precious, we've put together a list of five factors to consider when you're looking to make a purchase.
Operator Position
As you begin the buying process, start by asking yourself if you and your crew want to use this machine to walk, sit, or stand. Ergonomics, maneuverability and productivity differ based on machine type. Operator position can reduce fatigue and improve efficiency when on the job. Walk-behind mowers might be the best choice if you're looking to navigate tight spaces and focus on extreme detail, while ZTrak™ mowers have the ability to cut large areas of grass in a short period of time, while also offering day-long comfort.
Tasks
Step two involves thinking about what types of tasks other than mowing and bagging that you'd want your machine to take on. John Deere ZTraks, QuikTraks™, and Walk-Behinds all have bagging capabilities. If you need more functionality, their Front Mowers have a wide variety of compatible attachments. In addition to material collection systems, you can choose from blades, blowers, brushes and snow blowers.
Cutting Width
The cutting width range in John Deere's commercial mowing lineup vary pretty dramatically, which is why it's important to think about your needs prior to purchasing. Large mower decks allow you to mow more, faster, while smaller mower decks are more agile and more compact. It's important to think about any width restrictions such as gates, trailers, storage space, and trees that may be present at the properties that are frequently mowed.
Discharge Preference
Depending on the situation, you may have a preference or need to discharge grass clippings in a specific manner. The type of property you're mowing is important when selecting the discharge style.  Side Discharge provides superior cut quality.  Rear Discharge might be the right choice for roadside mowing and governmental contracts.  Mulch On Demand™ allows you to instantly switch between mulching and side discharging. Regardless of your needs, John Deere's commercial mowing lineup has a model and style that will be a solid match.
Fuel Preference
One of the final things you should consider when buying a piece of commercial mowing equipment is the type of fuel system it's powered by. Choose the fuel that's most efficient for you. Fuel preference is important to your overall operating costs, productivity and efficiency. Deere offers gas, flex fuel (E85 ethanol), diesel, and propane options.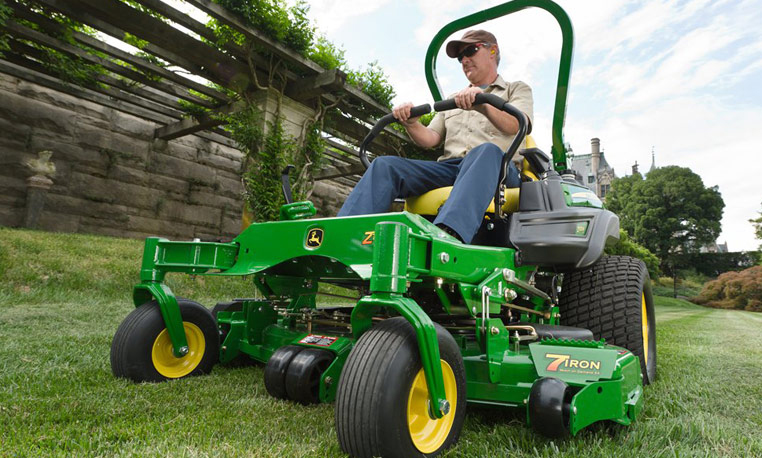 While these aren't the only factors to consider as you buy John Deere commercial mowing equipment, they will certainly help steer you in the right direction.
If you enjoyed this post or want to read others, feel free to connect with us on Facebook, Twitter or Google+!
You might also like: