With the holiday season upon us, you'll likely be on the hunt for the perfect gifts for the home. John Deere has a slew of items that can put a smile on the faces of your friends and family. Here are some holiday gifts for the home that you may want to consider as you shop this year.
Kitchen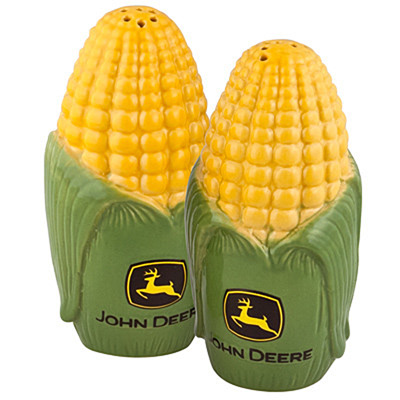 This adorable salt and pepper shaker set is in the shape of corn husks, and they each come with iconic John Deere logos.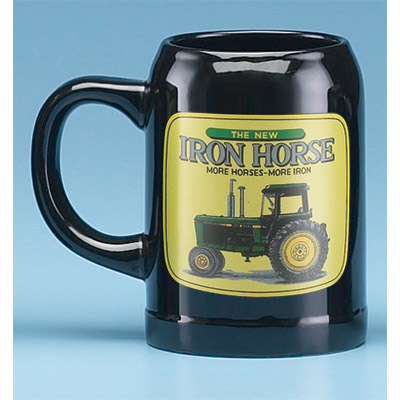 For the coffee lover in your life, this Iron Horse Black Stoneware Mug from John Deere will make the ideal gift. Best of all, it can be used well beyond the holiday season.
Ornaments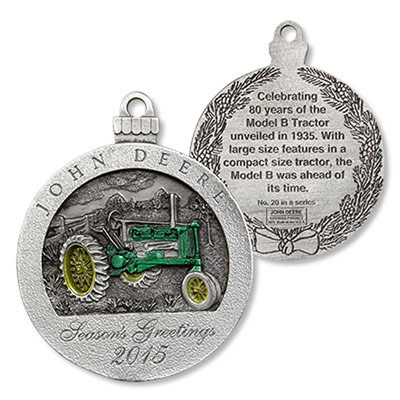 Specially made for 2015, this ornament has a beautiful 135 Model B Tractor on it, which is sure to touch the heart of John Deere enthusiasts.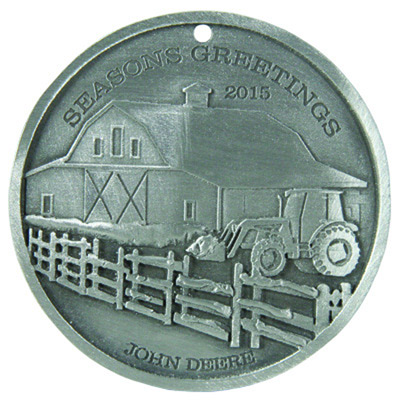 This limited edition 2015 John Deere ornament has a timeless design with an engraved farm scene. It is sure to be a family favorite for years to come.
Kids
If your kid is a John Deere enthusiast, let them show off their fandom with these huge vinyl wall graphics. Each graphic comes with six smaller graphics, allowing them to decorate their walls creatively. Additional tractor series wall graphics and combine options are also available.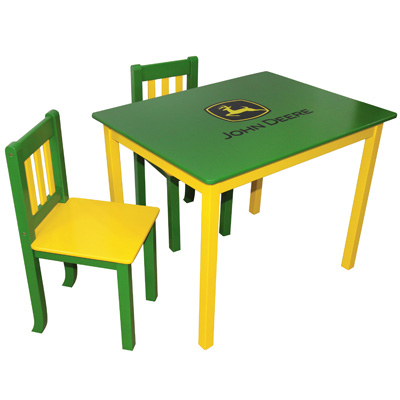 This table set for children comes with two chairs, and the entire set is covered in John Deere's signature green and yellow paint. Its wooden legs and base ensure that the furniture can stand up to the wear and tear of play time.
This John Deere tractor pen is the perfect small gift for teachers, bosses, students, and more. When the pen is lit up, it projects a clear image of a John Deere tractor!
Interior Decor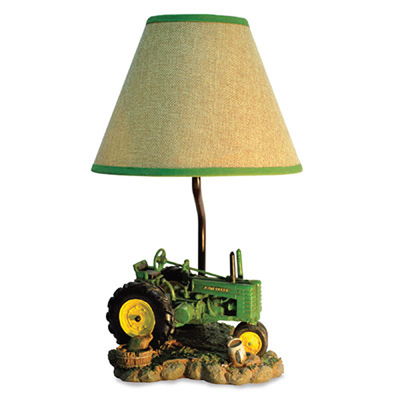 As you shop for holiday gifts for the home, this lamp should be at the top of your list for John Deere fans. It has a tractor scene base and an eye-catching burlap shade.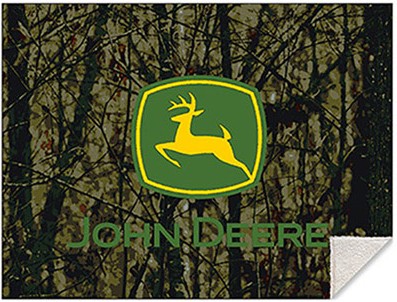 What better way to curl up on the couch after the holidays than with a new blanket? This Camouflage Sherpa Blanket includes a John Deere logo, and it's large enough for cuddling alone or with others.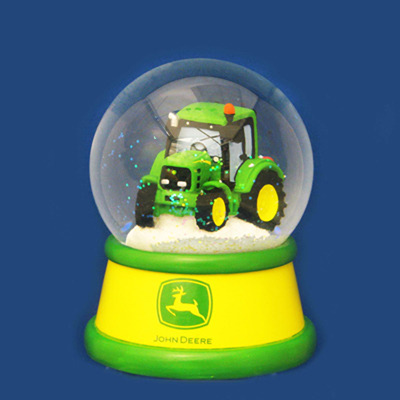 This water globe shows a traditional John Deere Christmas scene with a tractor on top of a snowy hill. It also includes the John Deere logo on the base, making it a must-have item for any John Deere collector.
If you enjoyed this post or want to read others, feel free to connect with us on Facebook, or Twitter!
You might also like: