Whether you're a fan of agriculture or you know someone who simply loves Deere, there are several John Deere gifts you can consider for everyone on your list this holiday season. Replica models are perfect for interested children, as well as adult collectors who want a piece of Deere history.
Let's take a look at some of the models you may want to consider for your loved ones.
1/16 Scale Big Farm 4020 with Accessories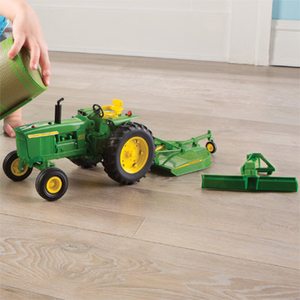 This model is constructed of a durable plastic, making it ready for play. It features working lights and sounds, a wide front axle, and adjustable rear hitch. This set is made complete with an attachable blade and rotary mower.
1/16 4310 with Snowblower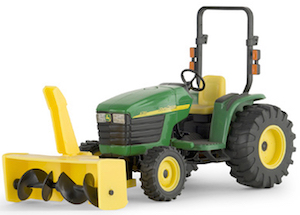 This 1/16 John Deere 4310 Tractor with Snowblower attachment is perfect for anybody who wants a little something extra with their replica. Children will also enjoy being able to replicate the movements of street cleaning during the snowy winter.
1/64 R4030 Sprayer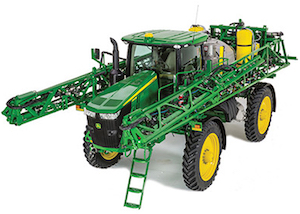 As far as John Deere gifts go, this replica is sure to amaze! This sprayer, which is made to model the real deal, features die-cast chassis, axles, and a working hood. It also has a clear window to show the interior, plastic solution and rinse tank, along with three chemical tanks.
1/64 Scale Harvesting Equipment Toy Set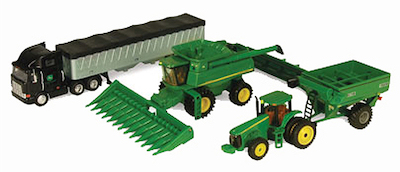 This set comes with everything you need to bring in the crops from the field. It includes the 8520 Tractor, Grain Cart, 9700STS Combine, Corn & Grain Head, and Semi w/Grain Trailer.
1/16 X320 Mower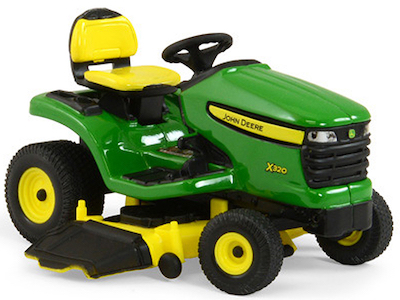 "Mowing" is no problem with this replica mower, which features a flip-forward seat, detachable mower deck, and steerable front tires. It has die-cast construction for the utmost durability.
1/16 Big Farm S670 Combine With Grain Head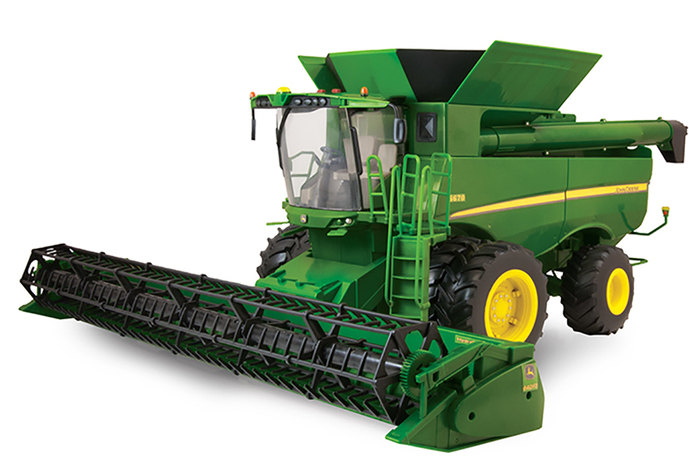 Owners will be able to complete their farm set with this combine, which is a replica of the S670 Combine with 630R Grain Head. It also features lights, sounds, steerable rear wheels, and removable front outside dual wheels. In addition, the auger and reel on the grain head rotate when the combine is pushed forward and backward.
1/16 Styled A Tractor W/ FFA Logo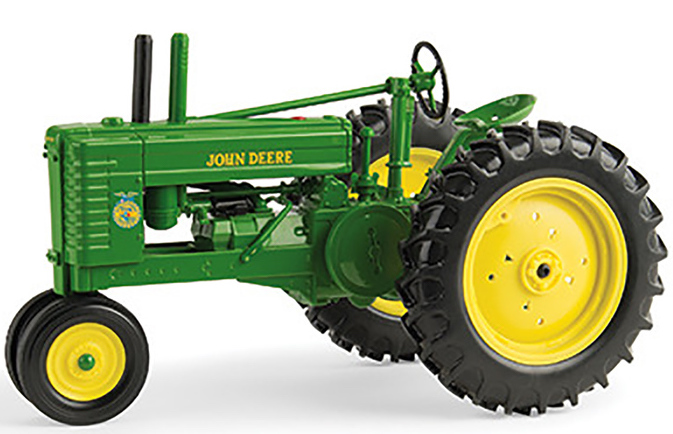 This tractor includes a die-cast body, flywheel, seat, belt pulley, plastic air cleaner stack, and exhaust stack. It comes with plastic front and rear wheels, and soft front and rear tires.
As the holidays near closer, these John Deere gifts are the perfect way to show the fan in your life how much you care!
If you have any questions about equipment from John Deere, you can contact your local John Deere dealer.
If you enjoyed this post or want to read others, feel free to connect with us on Facebook, Pinterest, or Twitter!
You might also like: