How can the John Deere Operations Center help you turn your data into valuable business information? You gain access to real-time agronomic data, like average yield, total yield, average moisture, seeding variety and more, all from your machine. Taking things a step further, you can also easily share planting and yield data from your Operations Center with trusted advisors to receive variable rate prescriptions from them.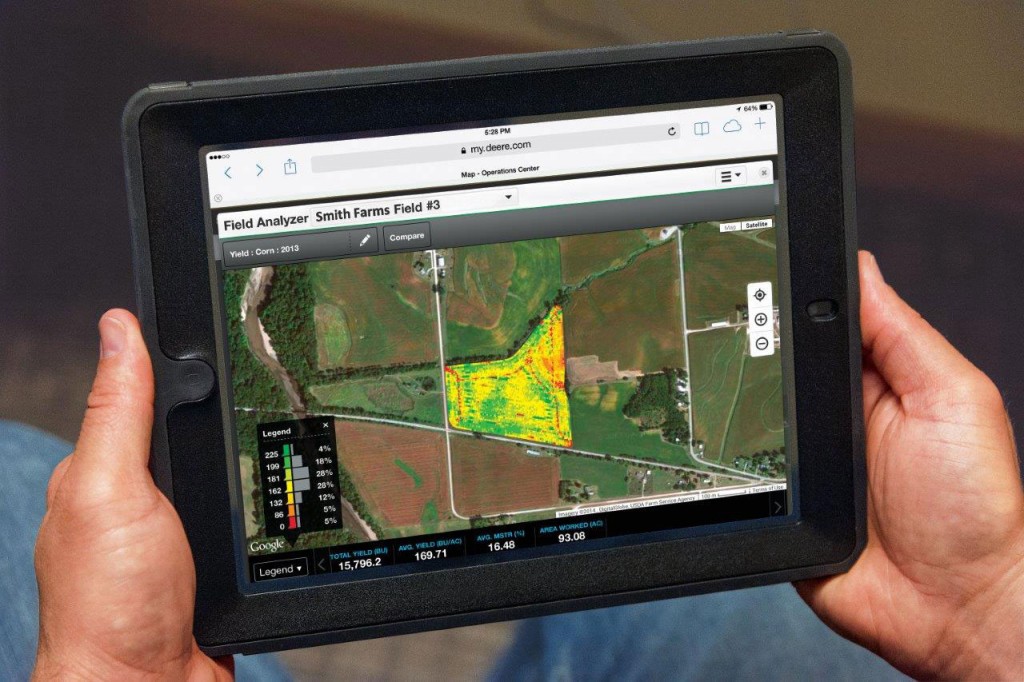 We've put together a two-part video gallery series to help John Deere customers better understand how they can leverage their Operations Center to improve production on the field.
In part 2 of this series, we'll showcase some John Deere Operations Center "how-to's," so that you can learn to better manage your farm operations, equipment information, and production data. These videos will walk you through key features like Setup Builder, My Equipment tab, Machine Marker and more. Enjoy!
https://youtu.be/wS6YAto8Yl8?list=PL1KGsSJ4CWk5ahDvRmlKwOMyGzzz0DX5C
Watch this video to learn how to create a setup file in John Deere Operations Center using Setup Builder.
https://youtu.be/FYeHXkDSKus?list=PL1KGsSJ4CWk5ahDvRmlKwOMyGzzz0DX5C
https://youtu.be/IKXLqAMl7Lw?list=PL1KGsSJ4CWk5ahDvRmlKwOMyGzzz0DX5C
This video goes over how to send a file to a specific machine using Machine Marker. Stay connected, even when you're on the field.
https://youtu.be/1agq_rxbeh4?list=PL1KGsSJ4CWk5ahDvRmlKwOMyGzzz0DX5C
https://youtu.be/7uRYf0Maut4?list=PL1KGsSJ4CWk5ahDvRmlKwOMyGzzz0DX5C
https://youtu.be/ypBxfw_TjUM?list=PL1KGsSJ4CWk5ahDvRmlKwOMyGzzz0DX5C
You might also like: