One of the perks of owning a piece of John Deere machinery is knowing that there are a range of attachments you can leverage to enhance your investment. The John Deere X300 is no different, with a number of attachments ranging from snow blowers to extra blades.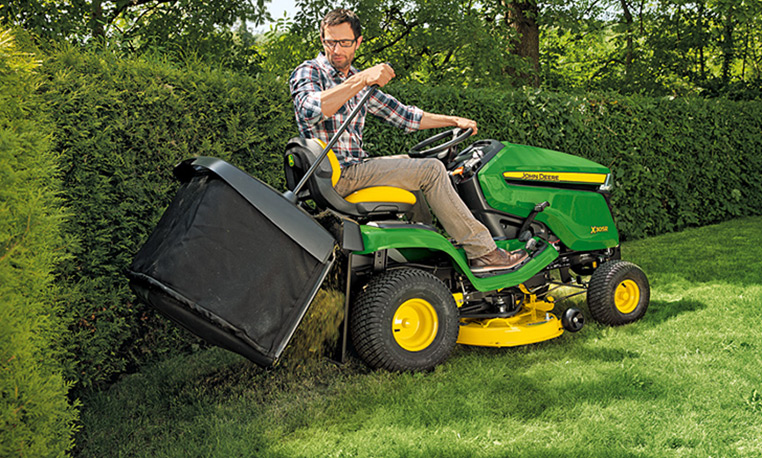 Let's take a look at some of the attachments you can add to your tractor.
Two-Stage Snow Blower
The X300 Series supports a 44-inch two-stage snow blower, meaning you can put your tractor to use, even during the winter months.
Blades
For additional coverage, the X300 Series from John Deere supports a 44-inch front blade. It can be installed in minutes without any tools.
Material Collection Systems
There are several material collection systems available in the line of John Deere X300 attachments. They include two different two-bag systems, as well as a front thatcher and MC519 Power Flow Chart.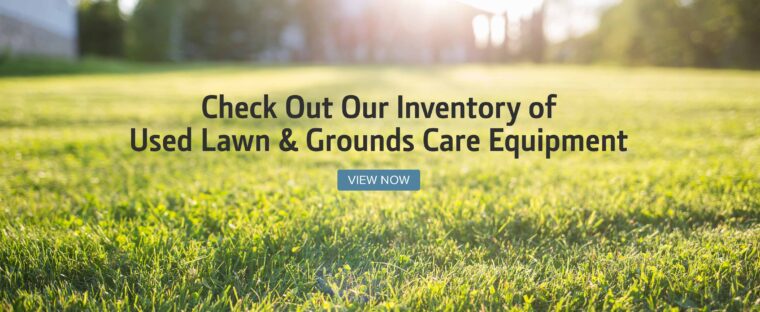 Weather Enclosures
To protect your machine (and yourself) from the elements, you may want to consider the Weather Enclosure or Canopy. They can ensure that your investment is safe regardless of what Mother Nature brings your way.
Rear Mounted Attachments
A Bucket Holder and 125-pound Electric Broadcast Spreader can be easily attached to a John Deere X300 Series tractor for additional efficiency.
Sprayers
Those who are interested in attaching a sprayer to their John Deere X300 tractor will have 15-gallon Tow-Behind, 25-gallon Tow-Behind, and 25-gallon Mounted sprayer options at their disposal. This makes it easy to spray material including liquid fertilizer, weed killer, tree spray, and de-icer.
Tow-Behind Equipment
The John Deere X300 Series tractors can accommodate a wide range of tow-behind equipment, including the 36-inch Lawn Roller, 40-inch Spiker Aerator, 40-inch Plug Aerator, and 44-inch Lawn Sweeper. Additionally, the 125, 130, and 175-pound Broadcast Sprayers are all attachable.
Tractor Shovel
For even more material-moving ability, the 40-inch Tractor Shovel can be attached to John Deere X300 Series tractors.
Utility Carts
Several utility carts can be attached to John Deere X300 Series tractors, including the 7P Utility Cart, 8Y Utility Cart, and 10P Utility Cart. The sloped design of these carts allows for easy emptying, and their pneumatic tires provide excellent flotation.
To learn more about the John Deere X300 attachments available for your machine, speak to your local John Deere dealer.
If you enjoyed this post or want to read others, feel free to connect with us on Facebook, Pinterest, Twitter, or Instagram!
You might also like: