We're always interested in hearing the many unique constructions stories out there. Whether sharing machine uses, spreading knowledge, sharing techniques or revealing a learning experience, we genuinely enjoy hearing construction stories from loyal John Deere customers around the world.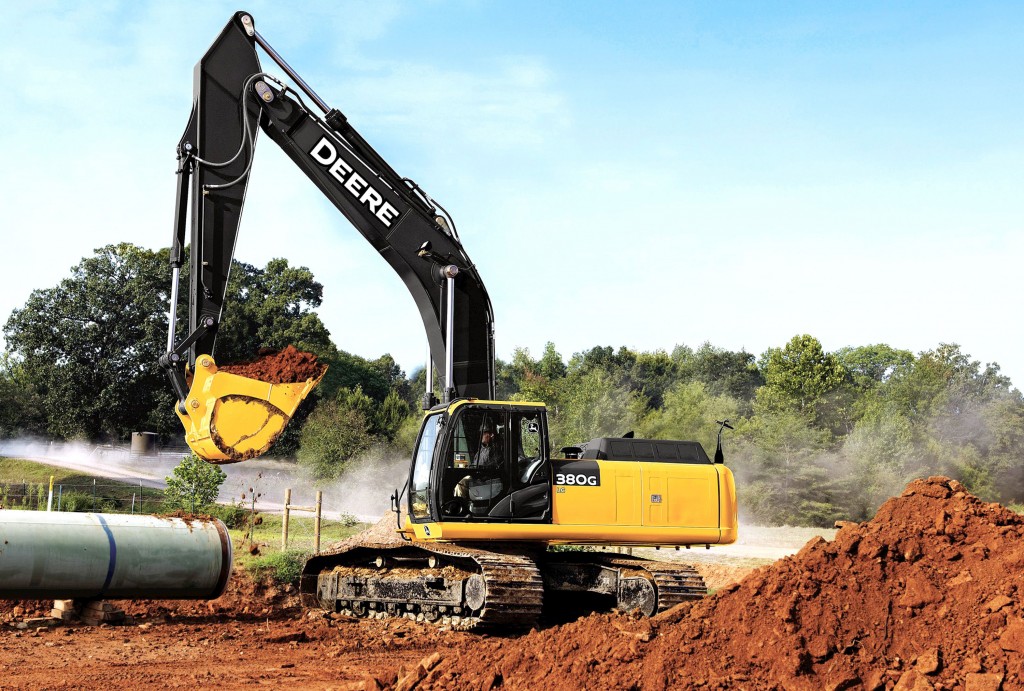 For this reason, we've put together a series of videos that share fascinating construction stories.These videos explain how hard-working teams are leveraging John Deere construction machines as part of their daily strategy. Enjoy!
https://www.youtube.com/watch?v=mX6soznUlkY
Downey Contracting's John Deere 329E CTL gets into areas the company's larger machines can't. With the help of John Deere construction equipment, the company works to move the 115,000 cu. yd. of dirt needed to build Oklahoma City's new RIVER-SPORT Rapids whitewater rafting and kayaking center.
Not many people can go to Colorado to go whitewater rafting, so they are bringing a manmade center to downtown Oklahoma City for visitors to whitewater raft whenever they desire. Downey Contracting is responsible for the dirt work, the utilities, the concrete work and more. Stay tuned to see the finished project, as it's due to be completed in March 2016 and will host the May Olympic trials for the United States Olympic kayak team.
https://www.youtube.com/watch?v=5u_l7Mo0JQU
The Town of Orchard Park uses John Deere machines to recycle organic waste instead of putting it in landfills, saving the community almost a half-million dollars a year. The community is made up of about 27,000 people and best known for being home of the Buffalo Bills.
One of the things that make The Town of Orchard Park such a great place to live is the Compost Site & Sports Park, where they produce excellent product compose with mulch. Basically, it's the process of receiving from nature and giving back. The facility itself leverages three key pieces of John Deere construction equipment. Watch the video to find out which machines are helping the team tackle their daily operations.
Final Thoughts
John Deere engines are more than just the power behind yellow machines. Did you know that Deere engines are at the heart of a vast array of machine that performs the work around us? They provide the lifeblood that powers work on the jobsite, in the fields, and some less expected places.
We hope you enjoyed seeing and hearing these exciting John Deere construction stories and feel inspired by their success! Stayed tuned for part 2 of this video gallery where we will share more construction success stories.
If you enjoyed this post or want to read others, feel free to connect with us on Facebook, Twitter or Google+!
You might also like: