Sharing construction stories is a great way to exchange knowledge and learn new tactics that can be applied to your own job site. Whether talking about different equipment uses, techniques and styles, or even failed strategies, there is a lesson that can be taken from every story.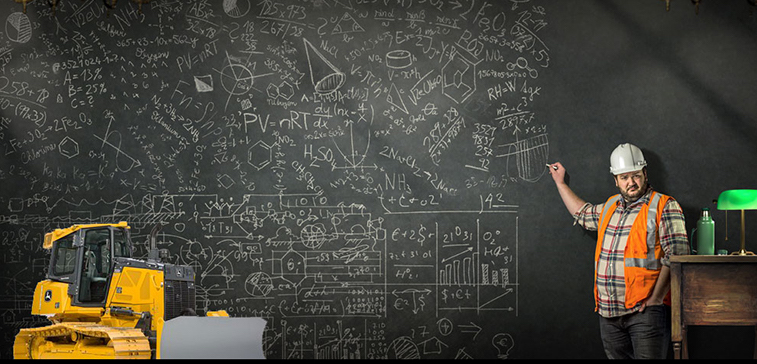 There are endless John Deere construction stories, and we really wish we could share all of the success with you. In an effort to share some of our favorites, we've put together this three part video gallery series. Here, we will recap some of the successes that John Deere helped construction customers achieve. Enjoy!
Clay Mills' father was a general contractor, so he had been around the trade since he was born. Soon after graduating from college, Mills decided to open up Horizon Equipment Rentals. The company now has more than 20 John Deere Skid Steer Loaders alone.
If you had to go out on a construction site with only one piece of machinery, what would it be? Watch the video above to find out Clay Mills' answer to this question.
Brian Spence was born and raised on a farm, making the environment very comfortable to him. He farmed all of his life until about 21 years ago. Farming was getting pretty tough, so he decided to give the supply business a try.
With continued growth over the year, Spence hopes to build on the success of his hardware and farm-supply business using the John Deere 317G Compact Track Loader and a 35G Compact Excavator.
Hit the road with Cory Stewart, Salesman at Findlay Implement Co. to visit one of his valued customers and the owner of Deere Creek Lawncare.
One of the things that Stewart enjoys most about the landscaping business, whether delivering parts of machines, is the need and willingness to get out from behind your desk to please customers.
In this video, you'll learn why John Deere dealers like Jay Gase are more than just a vendor.
Being flooded with demand is a good problem to have for most. With peak season in the spring months,River Bend Ag runs really hard from March through June. In these four short months, they are moving about 70% of their product.
Josh Miller, President and General Manager of River Bend Ag discusses how they meets customers' needs with the John Deere 470G LC Excavator. Watch the video to see for yourself.
Final Thoughts
We hope you enjoyed part 3 of our video gallery series, covering some inspiring John Deere construction stories. Be sure to check out parts 1 and 2 of this video gallery to watch even more construction stories:
Video Gallery: More Inspiring John Deere Construction Stories (Part 2)
If you enjoyed this post or want to read others, feel free to connect with us on Facebook, Twitter or Google+!
You might also like: