We love hearing stories from John Deere customers across every industry, especially with all of the motivational construction stories out there. For construction equipment users, sharing challenges and experiences can help create a truly competitive advantage.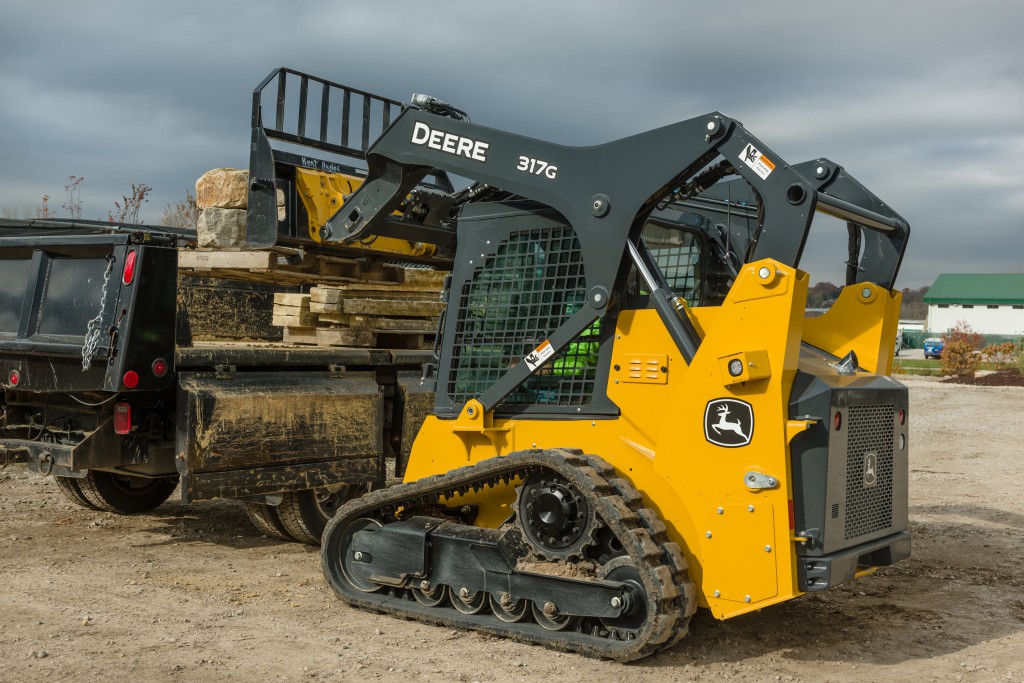 For this reason, we wanted to share some recent stories from construction equipment customers who share how they successfully use John Deere equipment to run their companies.
These videos provide concrete examples of how business owners and operators use everything from small to big machines to tackle their daily tasks more efficiently. Enjoy!
Joe Brown always wanted to work for himself, so one day he decided to make it happen and start a concrete finishing company. In 1997, Joseph R. Brown Concrete began.
The family company has been using John Deere equipment for about 10 years, and has experienced zero breakdowns. Machine breakdowns can cost you a lot, quick! Brown explains how impressed they are with the uptime of their machines and says, "They [Deere machines] are just bullet proof." Other than regular maintenance, Deere equipment stays on the job and out of the shop.
Watch this video to see John Deere equipment in action, and learn how Joseph R. Brown Concrete uses their compact track loaders and compact excavators to get the job done.
At Riverview LLP., optimal production requires mass amounts of materials. And, when it comes to moving them, John Deere big iron is the only type of machine that will do.
It's 6:30 a.m. on a foggy Minnesota morning. At Riverview's West River location, production isn't just beginning – it's already in full swing. Like any busy operation, Riverview is always on the look out to reduce costs and boost productivity.
In this video, Jeff Boyle, one of the company's most knowledgeable operations-side specialists, is showing us around Riverview's West River location, one of several facilities that make up the company.  One of Jeff's many responsibilities includes managing the company's fleet of equipment.
His approach to assembling a fleet is simple – find the best machine for the application. When it comes to moving, raking, mixing and loading mass amount of material all day, every day, what's his machine of choice? The John Deere 624K High-Lift Loader. Watch this video to see the John Deere 624K in action and learn more about how it's used at Riverview.
We hope you enjoyed seeing John Deere construction equipment in action, hearing customer success stories and learning more about how you can use these powerful machines for more productive operations.
If you enjoyed this post or want to read others, feel free to connect with us on Facebook, Twitter or Google+!
You might also like: