Whether you're a contractor, landscaper, farmer or anyone who strives for productivity, John Deere compact equipment can help you get more done. For this reason, we're featuring in-depth John Deere customer stories that explain how successful businesses are leveraging their equipment on the worksite.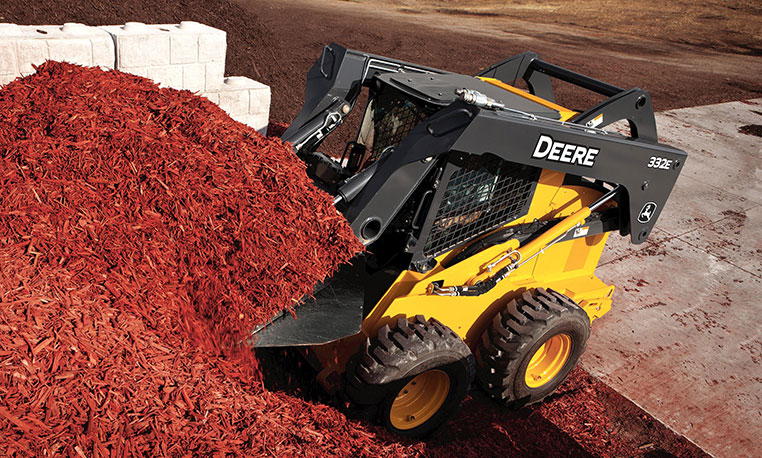 Throughout these videos, you can learn how to maximize productivity and uptime, lower daily costs and see John Deere construction equipment in action.
Starting in 1942, O'Hara Plumbing has earned its success through hard work and reliable equipment. Watch this video to find out what John Deere compact equipment keeps the company thriving.
With a little help from John Deere compact machines, Turning Point has been turning up the volume of productivity and efficiency. In this video, you'll learn more about the company's unique approach, and have a chance to see powerful construction equipment in action.
Joe Valdes emigrated from Cuba 15 years ago. Since then, he has built a flourishing landscaping business. In this video, you'll find out how Valdes was able to grow his business from 3 to 15 employees. With hard work and John Deere construction equipment, he has developed a love for the "home of the brave."
Jason Sloat, Vice President of Assets & Risk at Christy Webber Landscapes, shares his thoughts on urban landscaping and managing a large fleet. In this video, you'll see the company's John Deere construction equipment in action and learn how they are able to work in tight spaces without restricting power or performance.
Christy Webber, a true country kid, explains how she got her start mowing lawns and built one of the largest landscaping businesses in Chicago. Today, her urban landscape company employs 500 people and earns $50 million a year. Watch this video to find out why Webber calls John Deere her "badge of honor."
Hopefully these customer success stories will help guide your operations! If you enjoyed this post or want to read others, feel free to connect with us on Facebook, Twitter or Google+!