When it comes to harvesting canola, John Deere equipment can help you ensure productivity out in the field. However, it also helps to know how to use your machinery efficiently to optimize every workday.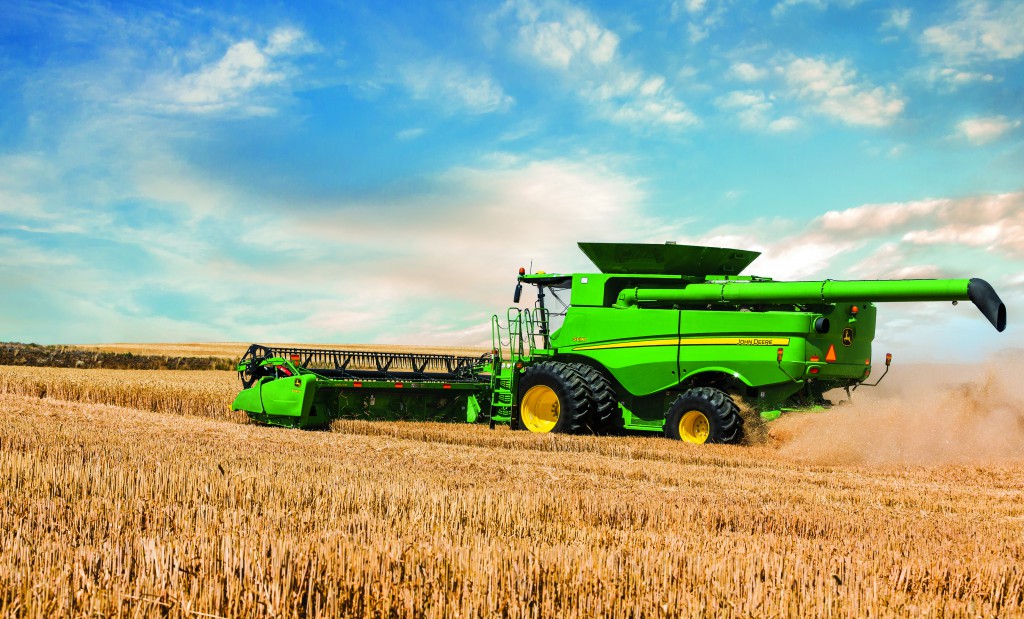 To help operators with harvesting canola, we've put together this video gallery full of insight and applicable tips.
Straight cutting canola with your John Deere combine only requires a few tweaks to see the results you desire. This video shows that the most important step is to ensure that you use the upper cross auger to feed the combine evenly. The upper cross auger will help hold down the crop to the draper as it is pulled through. When you hit the pressure button twice in your combine, the draper speed indicator will open on your 2630 display screen. From here, you can adjust the draper speed up and down with a simple touch, and the upper cross auger speed will adjust automatically as well.
For better canola harvesting and direct cuts, it's essential to run the machine as close to the crop as possible. This video explains that most cut adjustments can be made directly in the cab with tools, such as the speed adjustment console. In the event that crop becomes bunched, operators can increase the speed inside the cab to reduce congestion. Wind conditions and the lay of the canola crop may create variations during harvest. Operators will know they are successfully achieving a direct cut when the crop is evenly flowing into the combine.
This video explains that when operators are using a John Deere S-Series Combine, most of the canola harvesting work can be carried out with tools in the cab. On the display, the concaveness of the combine can be slightly adjusted to accommodate tougher crops, and the stationary chopper can be engaged from here as well. The stationary knife can be manually adjusted for an extra bit of cut on the canola and a better spread.
Ideally, operators will want to see only stems left behind and canola in the hopper. The cross auger can help reel in the crop evenly throughout the entire canola harvesting process.
If you enjoyed this post or want to read others, feel free to connect with us on Facebook, Twitter or Google+!
You might also like: