Our friends at agriculture.com have developed a fun new flash game called Steer Your Deere. You can virtually drive a John Deere 8R series traffic around an obstacle course of all sorts of items, and even pick up ActiveCommand (ACS) as a steering power up along the way!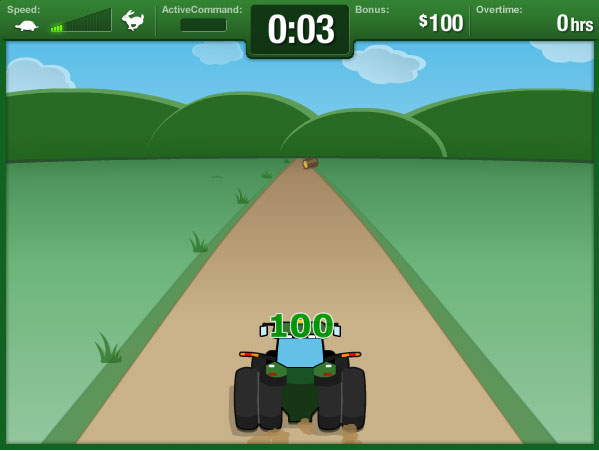 How good are you at steering? It may take you a few rounds to get good, and the game can get pretty addictive.  Jeff Caldwell, agriculture.com's community manager has a fun thread up on Machinery Talk about who has received the most points so far – looks like $14,120 is the current record!
Here's the game in action:
How many points were you able to rack up? Let us know in the comments.
You might also like: