What do you get when you pair powerful new hardware with one of the most accurate, differential correction signals available? You get the new John Deere StarFire™ 6000 Receiver.
Almost 16 years ago, John Deere first introduced the StarFire guidance system. Since then, a variety of improvements and updates have been made including the launch of StarFire iTC and StarFire 3000 receivers.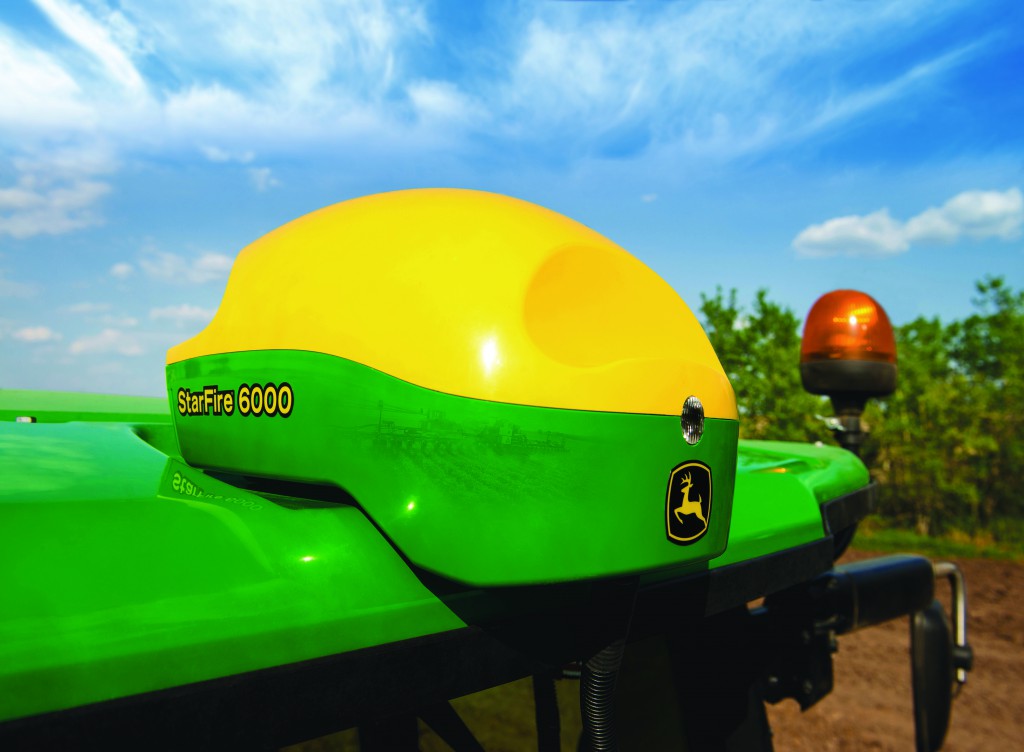 In effort to take satellite-based guidance to the next level, Deere recently announced the StarFire 6000 Receiver and SF3 signal. This system is designed to help customers achieve better accuracy and get started faster with improved pull-in performance, all while boosting uptime.
In this post, we'll be going over some key features and benefits of the John Deere StarFire 6000 Receiver and SF3 signal. Enjoy!
This video does a great job of explaining the numerous features and benefits offered by the John Deere StarFire 6000 Receiver, which are also highlighted below. Watch the video to see the system in action and learn more about each feature.
Pass-to-Pass Accuracy
Match receiver performance with the needs of the operation with multiple differential correction signal levels. When paired with the StarFire 6000 Receiver, the new SF3 correction level delivers pass-to-pass accuracy down to 3 centimeters.
This gives customers in-season repeatability and RTK like accuracy, without having to invest in RTK hardware. Thanks to new in-season repeatability, this level of accuracy is now available throughout the growing season and lets you use the same guidance lines for multiple operations. No need for shifting lines or remapping boundaries.
Improved Pull-In Performance
Spend less time waiting for the receiver to achieve full accuracy and get more precise jobs like planting and nutrient application started and finished faster than ever. With the improved rapid recovery feature, the new system can quickly reacquire lost signals. This means less waiting for the system to return to full accuracy and no longer working in the dark when in fields shaded by tall and dense tree lines.
Greater Uptime
Track as many GNSS satellite signals as possible to increase accuracy and performance, even in the most challenging areas. Faster pull-in performance, better accuracy and in-season repeatability will help you further improve operators' potential. Isn't improving your bottom line the point of precision farming?
We hope this post offered you the chance to learn more about the new John Deere StarFire 6000 Receiver and inspired you to explore your precision ag equipment options.
You might also like: