With deep roots in agriculture, John Deere is often the first brand that comes to mind when thinking about farm equipment manufacturing. Today, Deere not only produces engines for agriculture operations, but also for construction, forestry and thousands of other functions.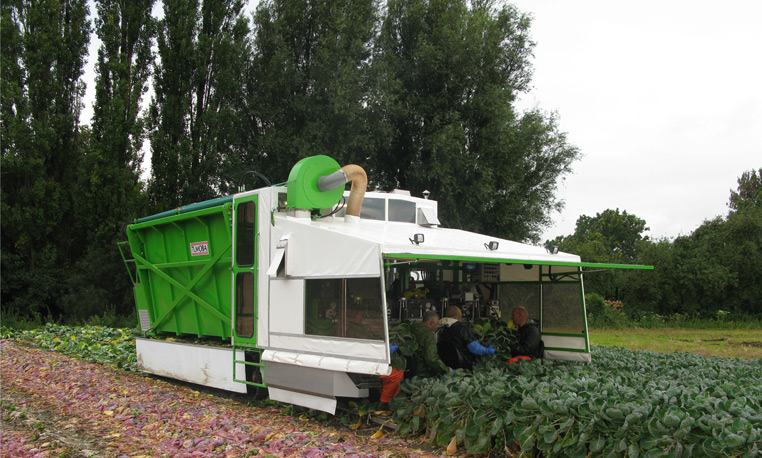 With more than 85 years of expertise, Deere understands the heat, humidity, dust and other rough conditions that engines are often exposed to. But, it's one thing to read about John Deere engines in product brochures, and another to hear from the people that use them.
For this reason, we put together a video gallery so that you can hear from customers. Enjoy!
Wonderful Orchards (a large farming company in California) grows a variety of food, but is most well known for pistachios and almonds. The farm utilizes more than 200 John Deere tractors, covering 85,000 acres of land – broken down into 40,000 pistachios, 30,000 almonds and the remaining in pomegranates.
It's difficult to harvest this in a 6 to 8-week window. There is an incredible amount of equipment and power that has to run 20 hours a day, 7 days a week to harvest such a large amount.
It's a tough operation that only John Deere engines are capable of handling. Watch the video to see for yourself.
Tune into this customer testimonial from Progressive Ag, which specializes in innovative specialty sprayers powered by John Deere engines. The company was founded in 1996 when it was just two guys working out of the back of their trucks.
Progressive Ag was chosen as the name of this company for a reason – they wanted to be ahead of the curve. And, electrostatic spraying was an area that they felt had the most opportunities. This video dives into electrostatic spraying in more detail.
Hear from Nelson Manufacturing, which specializes in durable specialty equipment powered by John Deere engines.
This company built a lot of agriculture equipment and began using John Deere engines sometime in the early 90's. As a growing company, they are just beginning to go worldwide with a variety of website inquiries coming from South Africa, Italy, France and more locations around the world.
Nelson Manufacturing is working in a somewhat challenging environment – the hot state of California. But, John Deere engines have been solid performers. In fact, people will often choose them over other companies because they have John Deere engines. Watch this video to learn exactly why.
Check out this customer testimonial from Coe Orchard Equipment, which specializes in reliable specialty agriculture harvesters powered by John Deere engines. The company was founded in 1985, and manufactures harvesting equipment for international and domestic distribution for tree crops.
As a family owned and operated company, it's really important that they value and treat all of their employees accordingly. This translates into happy relationships that build reliable products. On this same note, John Deere has a great support network worldwide that is in line with Coe's vision.
In this video, you'll learn more about the reliability and key features of Deere engines.
The president of Air-O-Fan describes his experience with John Deere equipment in this video. The company started introducing the first John Deere engines in the late 70's and maintains a reputation for reliability, simplicity, and performance.
These key elements are brought into the orchard so that when an operator is spraying in the middle of the night, they know their equipment is not going to fail them.
When customers see that their products have John Deere engines in it, the natural acceptance is almost instantaneous. In this video, you'll see just why John Deere has a strong and long-lasting name that aligns with Air-O-Fan's values.
Final Thoughts
We hope these customer testimonials provided you with a clear understanding of the key benefits of John Deere engines. Feel free to join the conversation. We'd love to hear more about your thoughts and experiences in the comments below.
You might also like: