The John Deere 980 Field Cultivator was originally designed to handle a wide variety of conditions with a tough frame and excellent residue handling capabilities. Its S-tine standards also produced vibrating action for optimal soil and chemical mixing.
Access the top performing equipment on the market. Explore our inventory of John Deere machinery!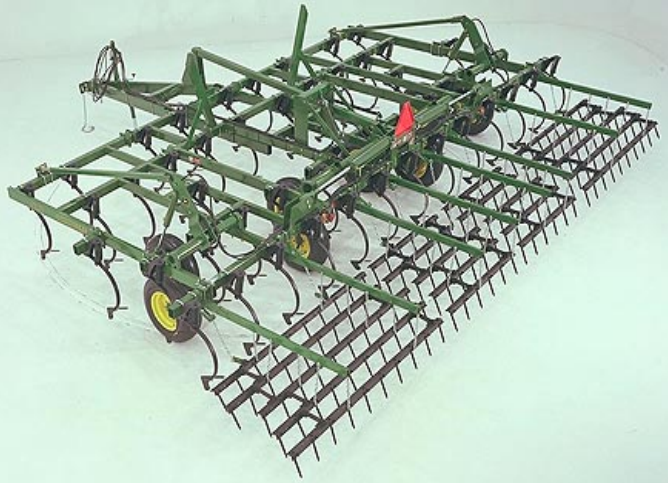 But, what are some of the other features it offered? Let's take a look at what made the John Deere 980 Field Cultivator a must-have for agricultural professionals.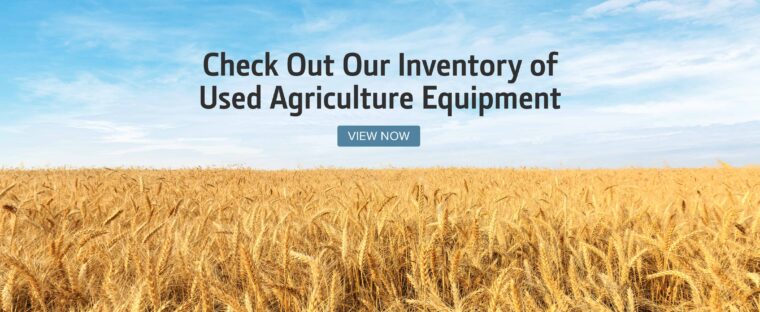 Strong Frame
This cultivator had a five-bar frame design with a roomy coil-tine harrow. Its level-lift design helped operators with seedbed preparation and chemical incorporation, providing consistency.
Large Rockshaft
The rockshaft of the John Deere 980 Field Cultivator had a 5.5-inch diameter. This gave it the rigidity and stability necessary for level machine operation, regardless of the working environment. Operators could also easily hook it up without a rear parking stand.
Tillage Tool Compatibility
The John Deere 980 Field Cultivator was compatible with a wide range of tools, which made it a versatile piece of equipment to have on the job. Some of the tools that could be used with the machine were the 714 Mulch Tiller, 680 Chisel Plow, 915 V-Ripper, and 600 Series Disk.
Wing Stabilizer Wheels
The wing stabilizer wheels of the cultivator provided stability on more aggressive field conditions at faster operating speeds. They were also part of the base equipment on flexible-fold S-tine models.
TruPosition™ Standards
The TruPosition standards that came with the cultivator were composed of heat-treated mounting brackets, as well as spring pressures and cast pivots. With the pieces, operators could cultivate fields more quickly without having to worry about damage from obstructions.
S-Tine Standards
The S-Tine standards of the John Deere 980 Field Cultivator ensured that operators were always thoroughly mixing chemicals and soil. They also had cross-sections that provided a consistent sweep depth on firm soil.
Hose Retainer/Warning Light Receptacle
The storage bracket was hitch-mounted to the cultivator, and it provided users with a quick and easy way to store hose tips. This reduced the potential for contamination of the hydraulic systems.
Pressure Bypass Line
The pressure bypass line came as a part of the standard package for flexible-fold models. This line ensured that normal pressure build-up was relieved in hydraulic systems. In turn, operators had more depth control while working with the cultivator.
TouchSet™ Compatibility
The John Deere 980 Field Cultivator was compatible with the TouchSet depth control system, which allowed operators to control all of the depth settings from a single control panel. It also gave users the chance to preset the raise height and implement their choice directly from the SVC.
For more information about the John Deere 980 Field Cultivator or other tillage equipment, contact your local John Deere dealer today.
If you enjoyed this post or want to read others, feel free to connect with us on Facebook, Twitter or Google+!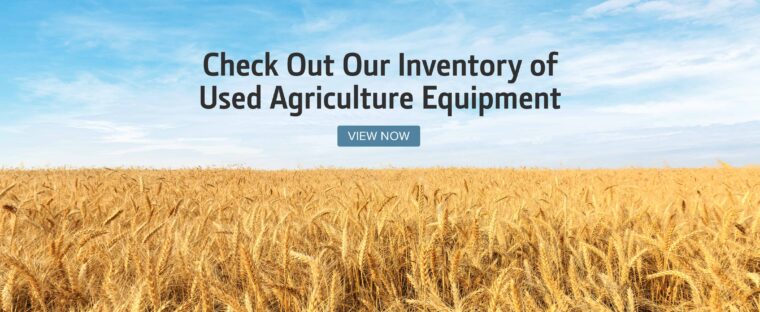 You might also like: