Looking to better manage and improve productivity across your fleet? The John Deere AgLogic™ app leverages GPS and cellular technology in a web-based system to provide visual details about your field activities. It also incorporates scheduling and routing features, wireless file transfer and real-time reports to help inform your daily decisions.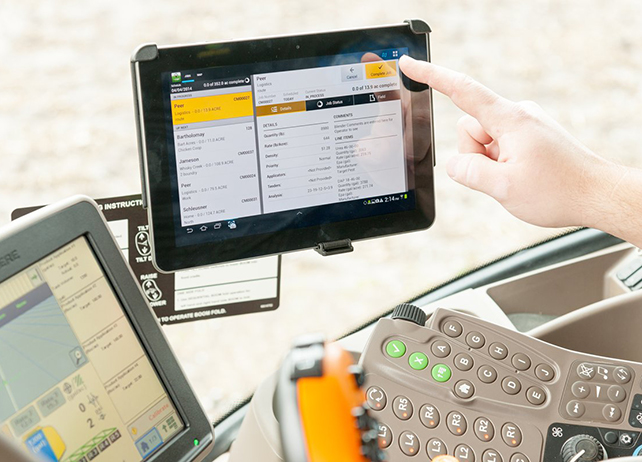 With AgLogic, equipment owners and operators will have the ability to manage work orders, dispatch equipment, share files, more easily locate fields, and track assets and operations.
In this post, we will overview the benefits of the John Deere AgLogic mobile app and explain how users can easily find what they need.
You might also like: