John Deere has a wide array of toys for big kids, in addition to goodies for the little ones. Your older children don't have to be left out when a birthday or holiday comes around.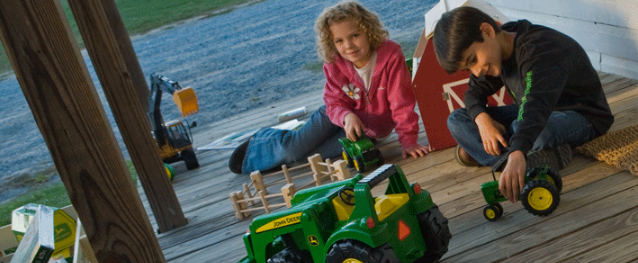 Let's take a look at 10 toys for big kids that you can purchase from John Deere.
This John Deere repair station is perfect for kids who want to "repair" equipment with a toy saw, hammer, screwdriver, wrench and vice.
2. Monster Treads Cab Control Tractor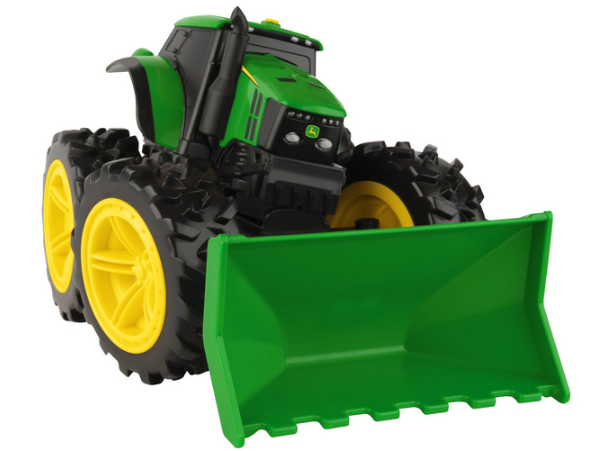 The cab of this tractor can be pushed left or right to control the front loader, and pushing down on it moves up the loader, too.
3. John Deere Checker Collectors Game Set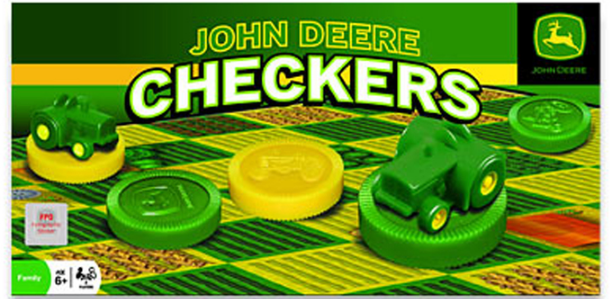 Out of all of the John Deere toys for big kids, this one is bound to be a winner with children who love board games and puzzles.
4. 16-Inch Bright Pink Bicycle
Let your kids have a taste of freedom with this bicycle from John Deere, which comes with training wheels that are adjustable and removable.
If your children want to have an outdoor adventure, this John Deere Gator is a must. It comes with lights, sounds, and two detachable water bazookas.
6. John Deere Farmtrac Classic Pedal Tractor With Loader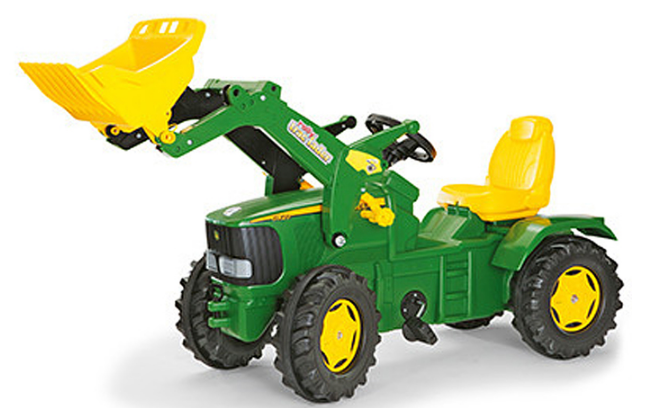 Your little one will continue to develop his or her motor skills with this pedal-powered "vehicle" from John Deere, which looks just like a real tractor.
7. John Deere Tractor Disc Swing
Every kid loves swinging out in the backyard. This disc swing has an adjustable rope that can cater to a wide range of children.

Make your child's 12V ride-on a little more fun with this farm wagon accessory. It can be used to tote other toys around the yard.
9. John Deere 16-Inch Bicycle
Similar to the pink bicycle from John Deere, this bike has removable training wheels to cater to every learning level. It also has a rear coaster brake and front hand brake.
10. 1/16 Big Farm 780 Hydra Spreader
This spreader looks just like the real deal. It features a movable rear gate, moving floor and front panel, and a rotating beater bar. It is compatible with the 1/1 Big Farm and die-cast tractors.
If you enjoyed this post or want to read others, feel free to connect with us on Facebook, or Twitter !
You might also like: