There are a number of options available to you when it comes to gifts for little ones, but how can you put a John Deere spin on them? John Deere toys for toddlers can help you do just that, whether you know a future farmer, construction worker, or just a young agricultural enthusiast. Let's take a look at some of the gifts you can choose from for the kids in your life.
John Deere Monster Treads Push and Roll Gator
This Gator toy comes with a little driver and it can be easily rolled on any surface for hours of play. Its large, safe components make it ideal for toddlers.
John Deere Plush Rocking Tractor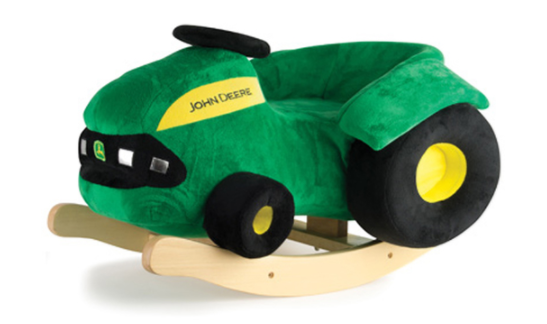 For the little one who wants to kick back and relax, there's the John Deere Plush Rocking Tractor. It provides a soft, gentle rocking motion for the utmost comfort. It's perfect for reading, lounging or nap time.
John Deere Learn n Pop Farmyard Friends
The gang's all here with the John Deere Learn n Pop Farmyard Friends toy. It is designed to make music and sounds as it rolls across the floor, making it one of the most engaging John Deere toys for toddlers. The chicken, duck and sheep also have shape sorting bases to encourage kids' matching skills.
Soft Allie Gator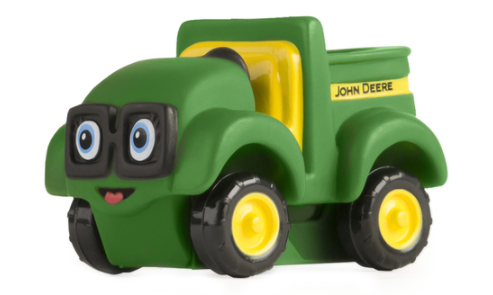 Allie Gator, one of kids' favorite John Deere characters, comes with a soft body and free rolling wheels.
The Activity Sit 'n Scoot John Deere Tractor is specifically designed to encourage imaginative play while teaching farm sounds. Kids can either scoot along, be pushed along, or push themselves on this tractor. The seat flips out and becomes an educational activity play area as well. It's suitable for kids aged 12 months and older.
John Deere Foot-To-Floor Pick n Pop Combine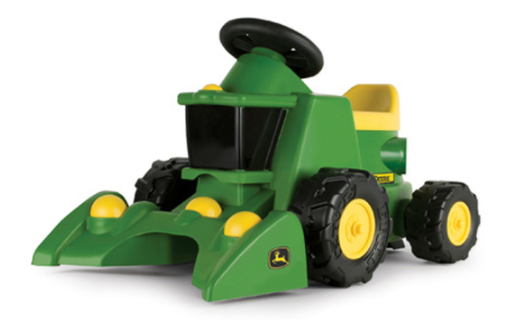 The Foot-to-Floor Pick 'n Pop Combine is powered by scooting, making it a great toy for helping your little ones burn off their extra energy. The included balls can be placed on the floor and scooped up by the combine as it moves across the floor.
John Deere 4 Inch Plush Callie Gator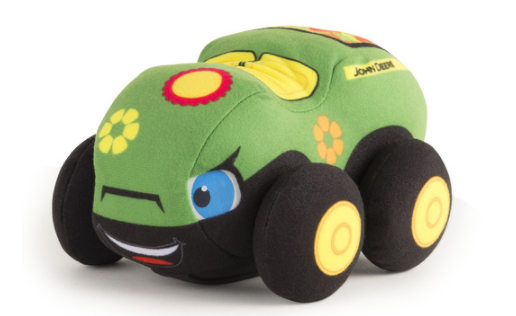 This plush is the perfect gift for any toddler. It's made of a premium fabric and comes with detailed stitching, as well as a clip ring, making it easy to attach to everything from backpacks to belts.
If you have any questions on John Deere equipment, contact your local John Deere dealer for more information.
If you enjoyed this post or want to read others, feel free to connect with us on Facebook, or Twitter!
You might also like: