John Deere Monster Treads are the perfect toys for little ones who like to get down and dirty. These products have large wheels with treads that can take on the terrain of the outdoors. Additionally, John Deere Monster Treads are modeled after real machines to give kids a life-like feel.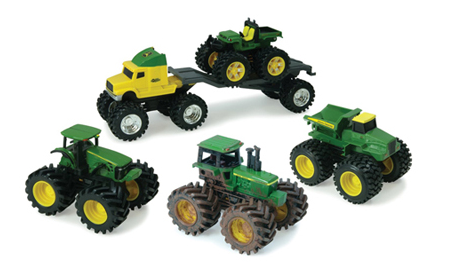 Let's take a look at eight of the John Deere Monster Treads available for purchase.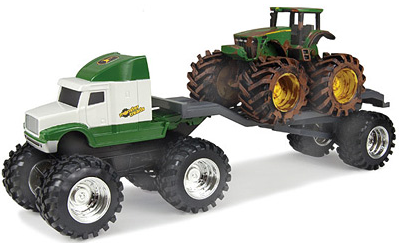 This John Deere Monster Treads toy comes with a fifth wheel trailer that carries a "muddy" tractor. It's designed to topple over any obstacle that gets in the way during playtime.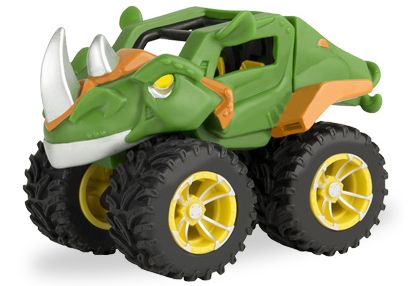 Available for kids aged 3 and older, this Monster Tread toy has many interactive features to occupy any child's imagination. Its removable rhino armor gives it a unique look, which is sure to inspire little ones during play.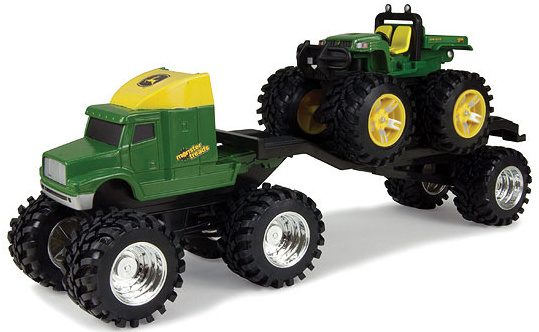 With a tow-along green tractor, this eight-inch John Deere Monster Tread Semi has extra play potential, both indoors and outdoors. Its bouncy tires make it fun to use on both outdoor and indoor surfaces.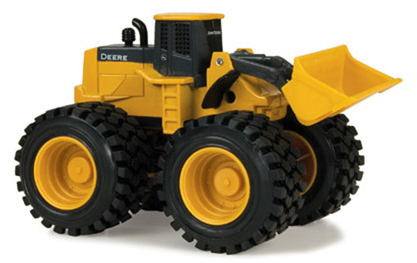 This life-like wheel loader comes with bouncy tires and a working front loader for plenty of fun. It's also composed of a durable plastic, designed to stand up to wear and tear.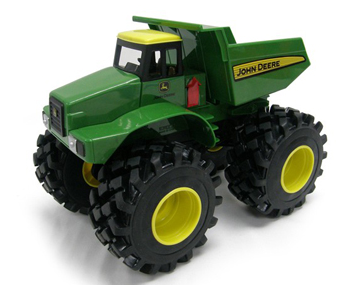 With AAA batteries, this dump truck can be activated to shake and sound during play. Its realistic look gives children the opportunity to play with their very own dump truck.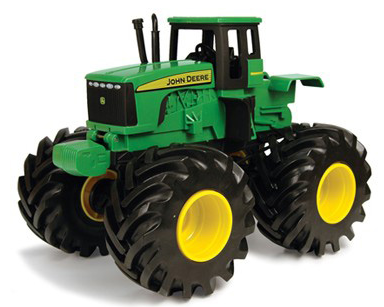 Similar to the 'Shake and Sound Dump Truck,' batteries can be used to allow this toy to move and create noise during playtime.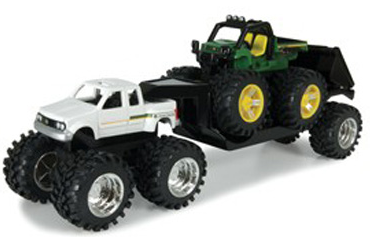 This John Deere Monster Treads toy comes with four-wheel steering and a fifth-wheel trailer that hitches to the pickup to tow an XUV Gator. The Gator gives kids an extra toy to play with and use with the Monsters Treads piece.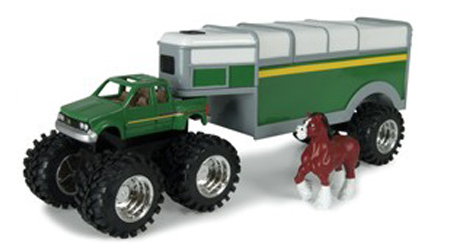 This toy comes with bouncy monster-sized tires, a horse hauler, and a trail horse for play. It is recommended for children ages 3 and up, meaning that even youngsters can play with it.
If you enjoyed this post or want to read others, feel free to connect with us on Facebook, Twitter or Google+!
You might also like: