With the new John Deere Connect Mobile App, farmers and growers can better monitor, adjust and learn from the performance of their planting and spraying equipment while it works in the field. This app will help you understanding details about job quality in real-time to guide your business decisions.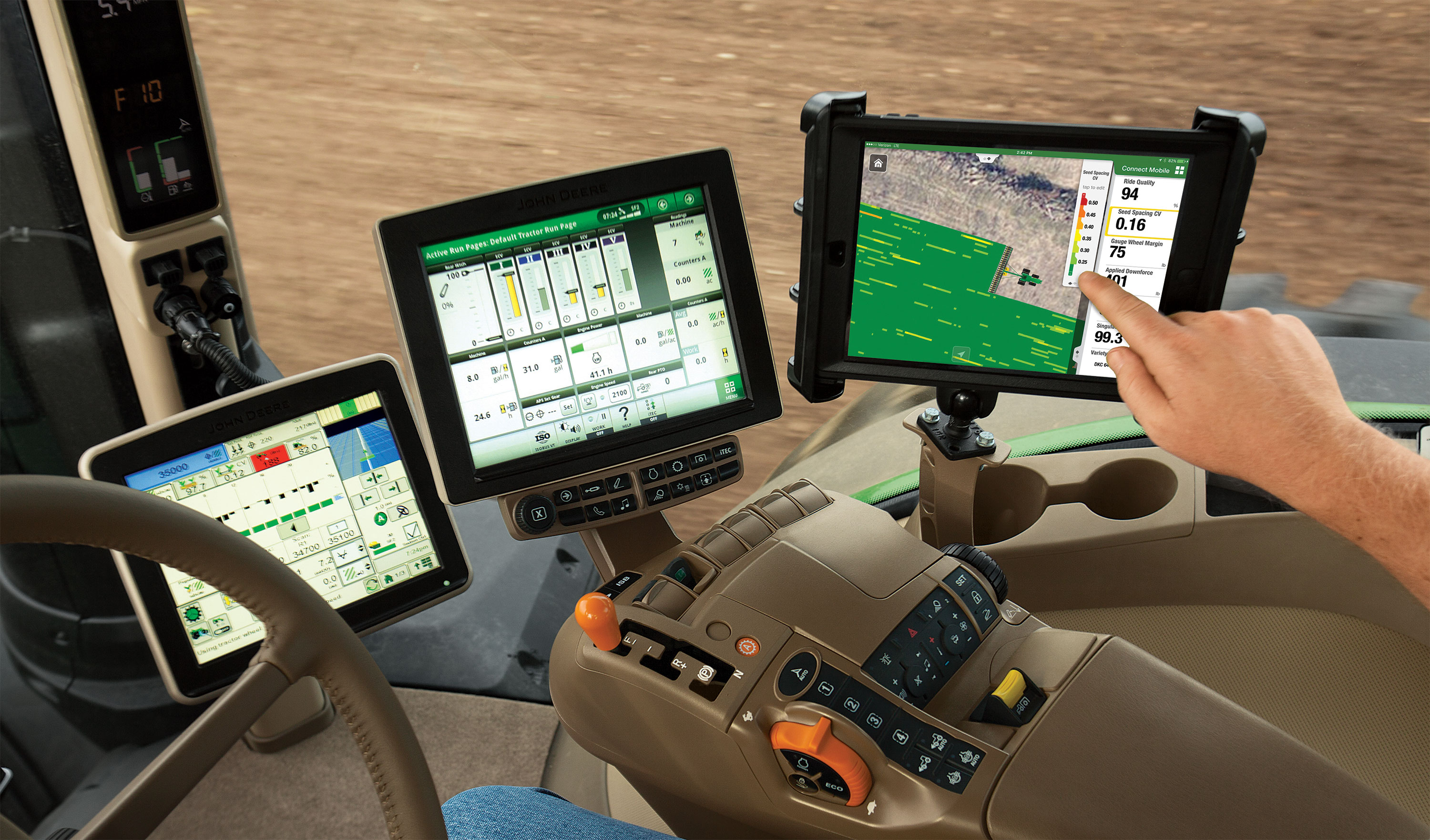 As John Mishler, Production & Precision Ag Marketing Manager at John Deere says,
"By using Connect Mobile, operators will know they're doing the best possible job with the investment they've made in their John Deere equipment…It's managing the job at a micro level to make macro improvements."
Operators will be able to quickly identify existing and potential problems that could impact their overall performance and, more importantly, their bottom line. To help you navigate the John Deere Connect Mobile App, we've put together a step-by-step guide so you find exactly what you are looking for.
Final Thoughts
The great thing about having all of this valuable information at your fingertips is that you can also easily move the Connect Mobile App from one John Deere machine to another. With the ability to save data on your iPad, you can access the information you need anywhere, anytime as long as it's saved within the app.
Connect Mobile provides more options and data for operators. By leveraging this application, growers will ultimately have a better understanding of why their operations are performing the way that they are – whether positive or negative. Having an understanding of the causes will help guide more informed business decisions and improve performance in the long run.
We hope you enjoyed this visual guide to navigating the John Deere Connect Mobile App. Did we miss any key features that might be more challenging for users to figure out?
Feel free to add your own tips to this guide in the comments below. Or, for more information about the Connect Mobile App, contact your local John Deere dealer.
You might also like: