A rotary cutter is a tractor-mounted implement that's used to help control overgrowth of properties and pastures that have been inundated with brush or tall weeds. These implements are often times confused with grooming mowers. It's important to note that the two are not the same.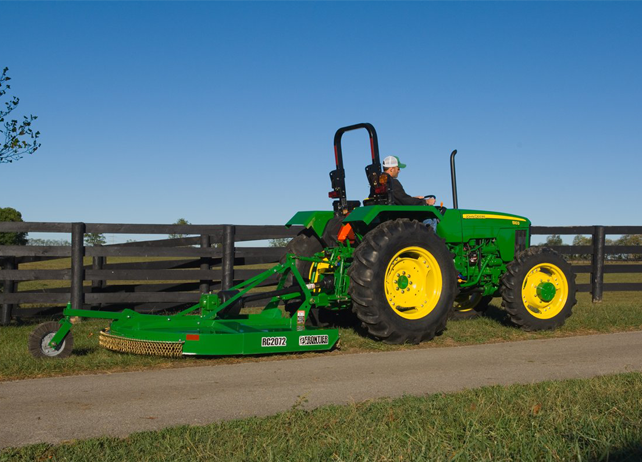 What is a Rotary Cutter?
Rotary cutters are typically used to cut through rough plant material (up to about one inch thick) and can be adjusted to cut at low (1 1/2 inches) or higher (9 inches) heights. After the rough material has been cut, the rotary cutter will leave the material on the ground behind.
Want to learn more about our inventory of John Deere equipment? Click here to contact your local dealer!
What is a Rotary Cutter for a Tractor?
A rotary cutter for a tractor is a type of farming equipment that is commonly used for cutting grass, weeds, and brush on a farm or other agricultural property. Also known as a bush hog or brush hog, a rotary cutter is attached to the back of a tractor and uses one or more spinning blades to cut vegetation.
What's the Difference between Rotary Cutters and Grooming Mowers?
On the flip side, grooming mowers are implements used to provide a finer finish to a surface like a sports field. The grooming mower will not be able to cut through the same rough materials that the rotary cutter can go through, and the rotary cutter can not provide the smooth finish that the grooming mower can.
Frontier Rotary Cutters come in widths that range from four to seven feet and require a tractor with between 18 and 90 PTO horsepower to run effectively. When choosing a cutter right for your tractor, be sure to consider the PTO horsepower of your machine and the width of the tractor's wheelbase. The ideal cutter will reach beyond the outer limits of the tractor's tires to avoid the tractor running over parts of grass that won't be cut.
Checklist to Reference Before Operating a Rotary Cutter
Bring your rotary cutter into a local John Deere dealer to have the blades inspected. Dull blades should be sharpened before use, and any blades that are worn out or have been damaged should be replaced. Blade sharpening is a specialized task and should only be completed by professionals.
Be sure to survey the land before going to work. Driving over a hole or a tree stump could do severe damage to the cutter, yourself, and the tractor.
Check the radiator screen on your tractor periodically after cutting through dense material. Thick material can get caught in the screen and could cause your engine to overheat.
Visit this page or contact your local John Deere dealer for more information about rotary cutters or other equipment used to manicure overgrown areas.
If you enjoyed this post or want to read others, feel free to connect with us on Facebook, Twitter or Google+!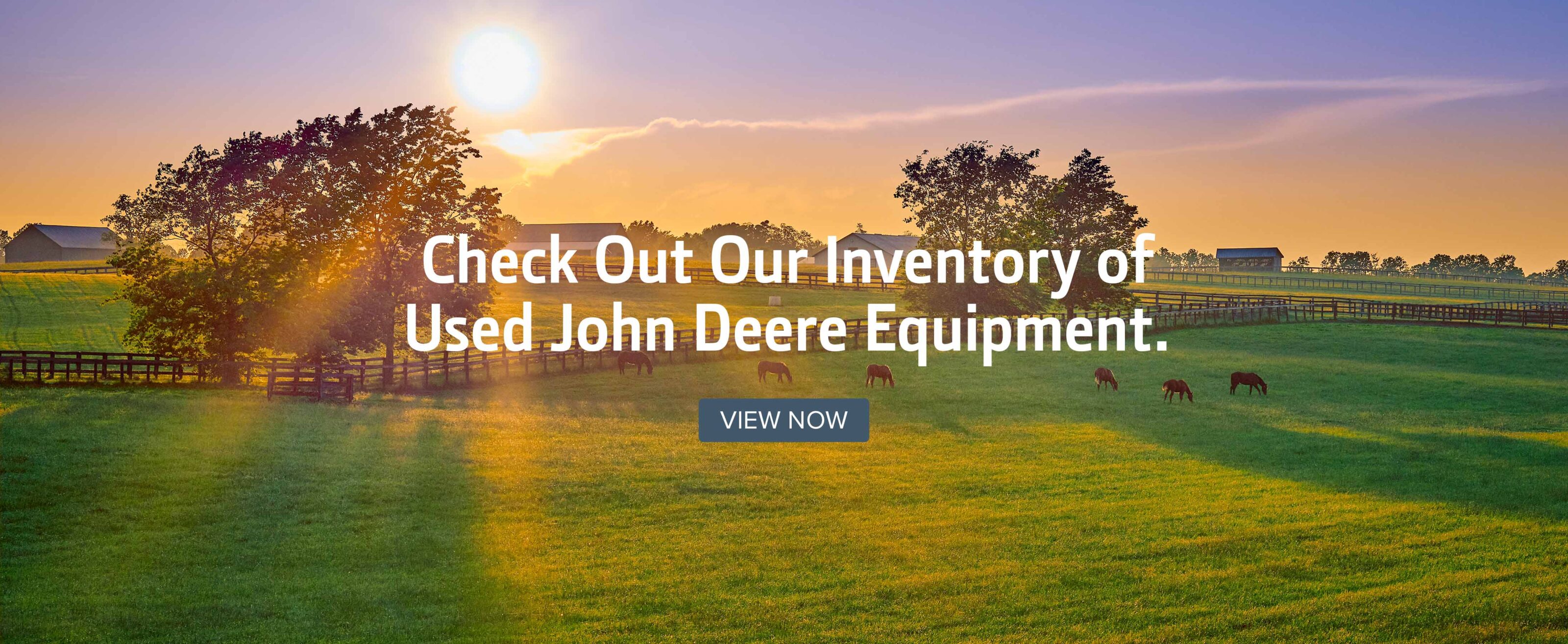 You might also like: