John Deere continues to develop alternative solutions within the ForestSight technology suite. One of our favorite additions to this suite is John Deere TimberNavi – a simple, fully-integrated mapping solution that allows forestry equipment owners and operators to get the most visibility around the land they are harvesting. Ideally, the technology aims to help operators become more productive and efficient in the woods.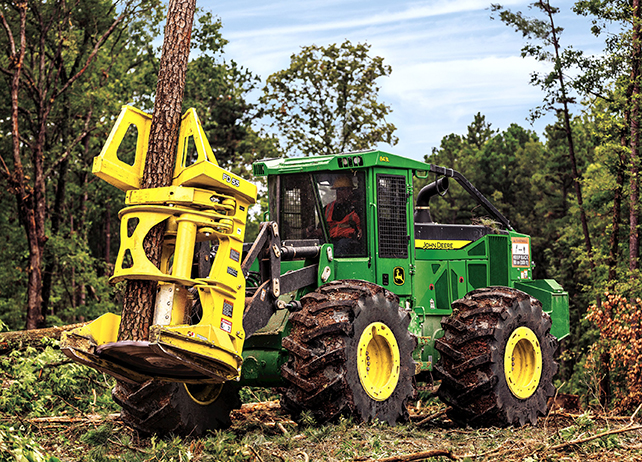 This technology has proven to reduce digital-mapping time by up to 60%. Talk about taking efficiency and productivity to the next level. Whether in the woods or off-site, owners can better manage their fleet of equipment.
For this reason, we've put together a step-by-step guide on getting started with John Deere TimberNavi. Enjoy!
Key Features of TimberNavi
Before we get started, we thought it would be helpful to outline some of the key features and benefits that machine owners and operators will experience from TimberNavi. These include the following
Leverages ESRI ArcGIS for precise digital maps
Add-on Toolbar & Map Designer Software for quick and easy map creation
Easy-to-use, high-quality touchscreen display to ensure the best uptime and production possible
Durable monitor to ensure reliability and reduced downtime, even in tough working conditions.
Advanced machine tracking to highlight what has already been harvested
Measuring tool for easy calculation of what's left to harvest
You might also like: