The John Deere F4365 is great for many things – ride quality, more capacity, improved controls and ease of use, and increased productivity. But, in order for operators to get the most out of their equipment, it's essential that they understand key features and uses of each.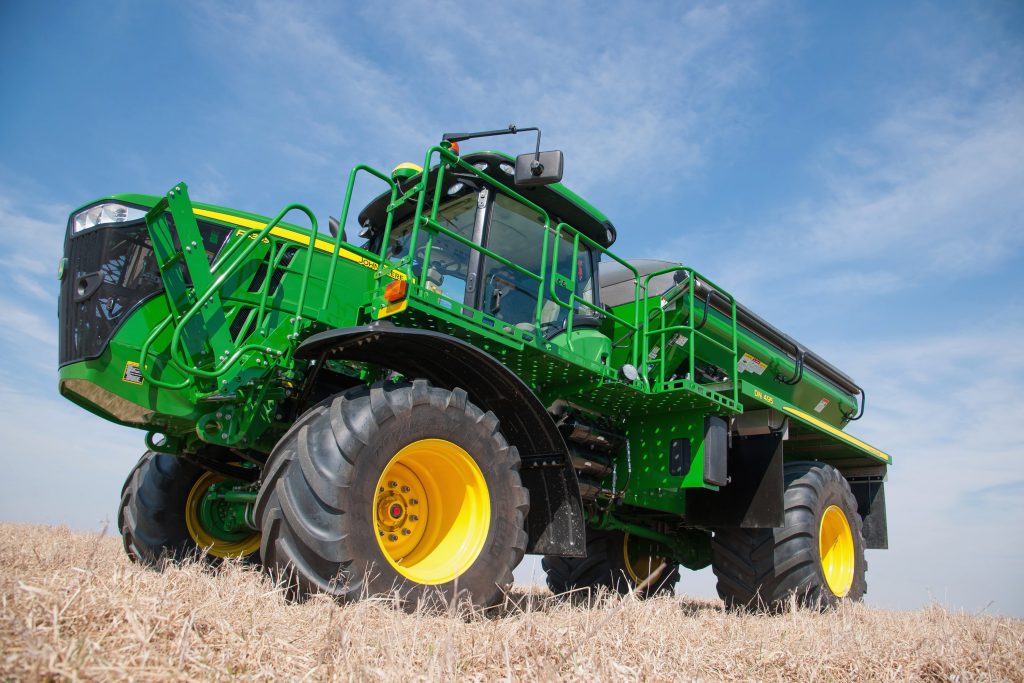 Designed for unmatched performance and productivity in the field, the F4365 nutrient applicator can truly be a game changer. As Dave Mulder, Product Manager with John Deere Crop Care, said:
"We've designed the F4365 to be the best-in-class high-capacity nutrient applicator in terms of performance and productivity in the field. We've improved the overall durability, ride quality, and operation of this machine, and extended service intervals to make service and maintenance easier – all to increase uptime in the field."
For this reason, we'll be diving into some of the basic elements that equipment operators should understand before getting started with the F4365. This includes the Command Center and display, lights, cover bins, alarms, and entering and exporting valuable data.
Think you know all the features the Generation 4 CommandCenter? Find out. In this video, you'll learn some of the most essential functions that will help you with your daily operations.
In the video above, you'll learn how and when to cover the bins on your spreader and set your target rate alarm and product density alarm.
Collecting and exporting the data you need is the first step to making better business decisions. Learn how to better manage your clients, farms, and fields and how to export information right from your machine hard drive.
Final Thoughts
We hope this video gallery helps you on our way to getting the most out of your John Deere F4365 nutrient applicator. All of these features and benefits added together will help you spread more acres in less time.
While these are just a few basic functions you should know, as always, be sure to check out your operator's manual for the full details. Interested in learning more about the F4365? Be sure to contact your local John Deere dealer today.
If you enjoyed this post or want to read others, feel free to connect with us on Facebook, Twitter or Google+!
You might also like: