To meet the tough demands of the commercial hay industry, the John Deere L340 has been introduced. This baler is designed to increase uptime and reduce the overall cost of operation. It also has a special single-fork system that compresses crop tightly before transferring the hay into the bale case.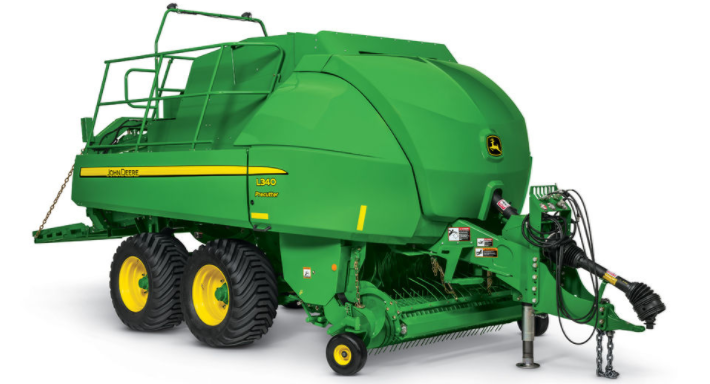 Let's take a look at key benefits and specifications of the John Deere L340.
Stuffer System
The single feeder fork of the stuffer system takes the crop from the back side of the rotor and packs it in the pre-compression chamber. Once the target density is met, the system completes a longer stroke, which places the flake into the bale chamber for compression. The system operates at 90 strokes per minute, which is twice the speed of the plunger. This ensures optimal bale density and shape. Operators can add on a silage kit, which comes with low-friction plates installed in the floor of the chamber. The kit helps silage crops slide in the chamber more easily.
Baler Monitor System
The John Deere L340 is compatible with current GreenStar™ displays, including the 2630, 1800 and GS 2600. The baler control can be integrated into the CommandCenter™ on R Series Tractors as well. There is a manual bale density mode that can be deployed when necessary to continue baling operations during an electronics failure. The Harvest Tec automatic applicator is incorporated into the baler display.
Pickup Drum with Roller Baffle
Similar to other large square balers, the John Deere L340 has a pickup drum with a roller baffle to efficiently pick up crops. It also features a chain drive for positive feeding, slip-clutch protection, and standard fixed gauge wheels for smooth ground gauging over uneven terrain. The heavy duty feed rotor has fewer moving parts to maintain for the utmost durability. The V-shape of the rotor teeth evenly feeds the crop into the pre-compression chamber, making for well-shaped bales.
Double-tie Knotter System
The double-tie knotters have an auto-lube system, and two internal grease ports to reduce the amount of time spent on pre-baling maintenance. The lube system limits the number of grease lines required for each knotter. Integrated grease block means fewer grease line connection points. The split knotter frame is also directly mounted to the intermittent gear, which allows the frame to be dismounted without needing to service the knotter stack.
If you have any questions about the John Deere L340 or other balers, contact your local John Deere dealer.
If you enjoyed this post or want to read others, feel free to connect with us on Facebook, Twitter or Google+!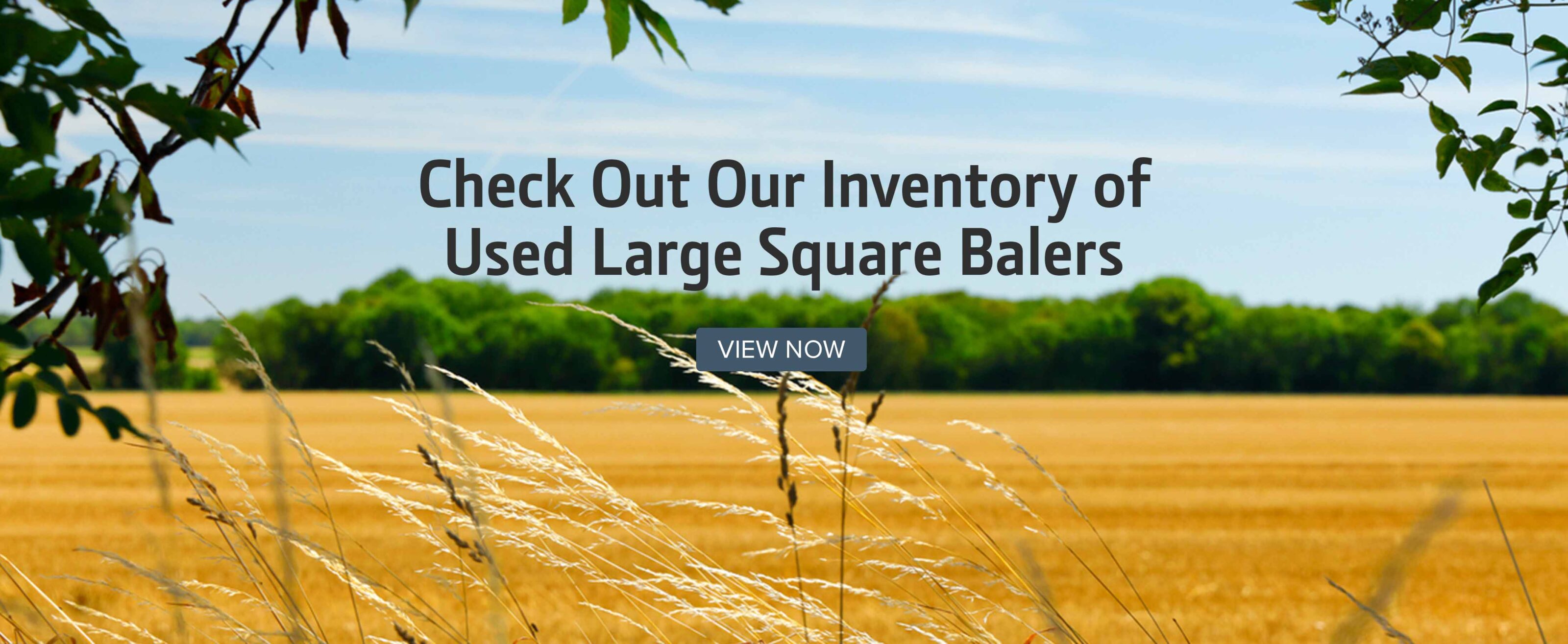 You might also like: