For more than 60 years, agricultural professionals and industry-leading experts have come together at the Farm Progress Show. In addition to taking advantage of learning opportunities, attendees have the chance to view the latest offerings from agricultural manufacturers.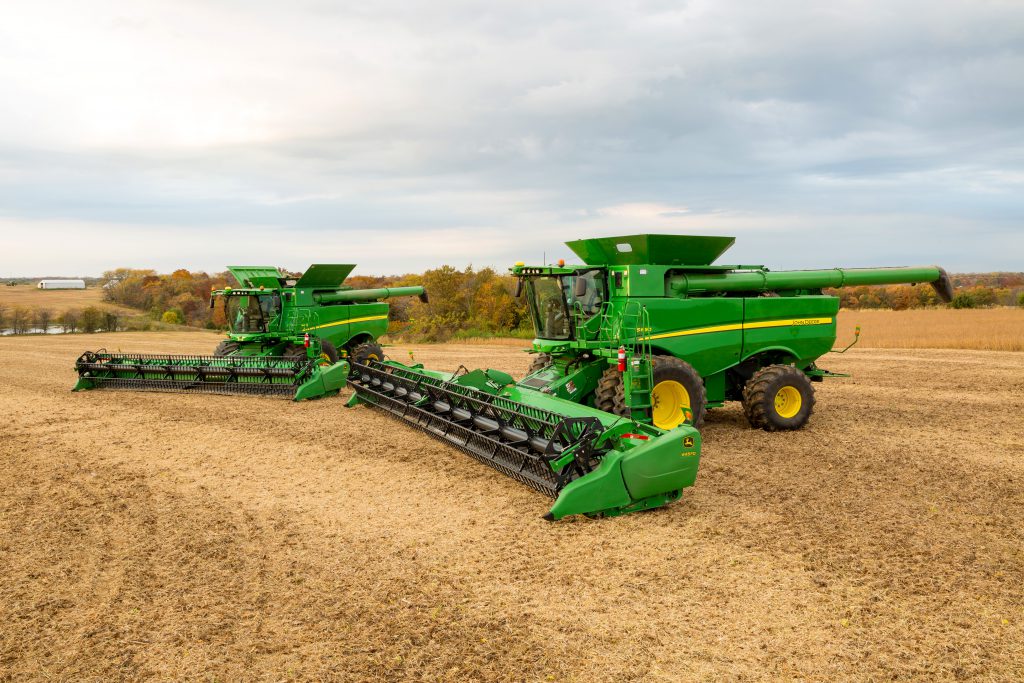 This year's show will be held between August 29 and 31 in Decatur, Illinois on Brush College Road. On August 29 and 30, the exhibits will be open from 8 a.m. to 5 p.m. On August 31, attendees will be able to visit exhibits from 8 a.m. to 4 p.m.
Farm Progress Show Overview
The Farm Progress Show is the country's largest outdoor farm event, and it is hosted annually. There are more than 600 exhibitors, including John Deere, that attend to show off their latest equipment, tractors, combines and farm implements. Field demonstrations are also hosted at the event, along with exhibitions featuring antique machinery and entertainment. The show takes place over the course of three days.
Equipment
John Deere will be showcasing combines and accessories, financial institutions and services, harvesting equipment, planters and accessories, tillage equipment and accessories, tractors and accessories, and utility vehicles at this year's Farm Progress Show.
Kiosks and Demo Stations
Attendees can see a live demonstration of the Auto-Connect mower on a sub-compact utility tractor at Booth No. 2262 and No. 267. They will also be able to test drive a ZTrak™ mower at John Deere booths for a hands-on experience.
Demonstrations on precision field technology, drones, tilling, and horse training are also scheduled throughout the show.
Educational Sessions
Specialists from John Deere will be discussing how to maximize yield and profitability at both of their booths – No. 2262 and No. 267 – during each day of the event at 9 a.m., 10 a.m., 11 a.m., 1 p.m. and 2 p.m.
Throughout all three days of the event, there will be additional educational sessions on topics ranging from corn harvesting to drone usage. Some of the presenters include author and national speaker Patricia Tice, Prairie Farmer editor Holly Spangler, and senior grain market analyst Bryce Knorr.
Where to Find Deere
John Deere has two booths in the Southwest Quadrant this year – Booth No. 2262 and No. 267. Don't forget to pick up a floor plan map to navigate your way through this year's exhibition space!
Visit this page for more information on the Farm Progress Show 2017, and contact your local John Deere dealer for insight into Deere's equipment and services.
If you enjoyed this post or want to read others, feel free to connect with us on Facebook, or Twitter!
You might also like: