As the global population continues to expand, crop producers, farm managers, equipment manufacturers, dealers, and others must all work together to maximize farming efficiency and continue to harvest the land for food. Over the years, the harvesting process has evolved, and so too has the equipment that's used to assist. John Deere is just one of many equipment manufacturers in the industry, but the iconic green and yellow machinery can be found scattered across farms both in the United States and abroad.
So, where exactly is this harvesting equipment produced? John Deere Harvester Works, located in East Moline, Illinois, is one such location.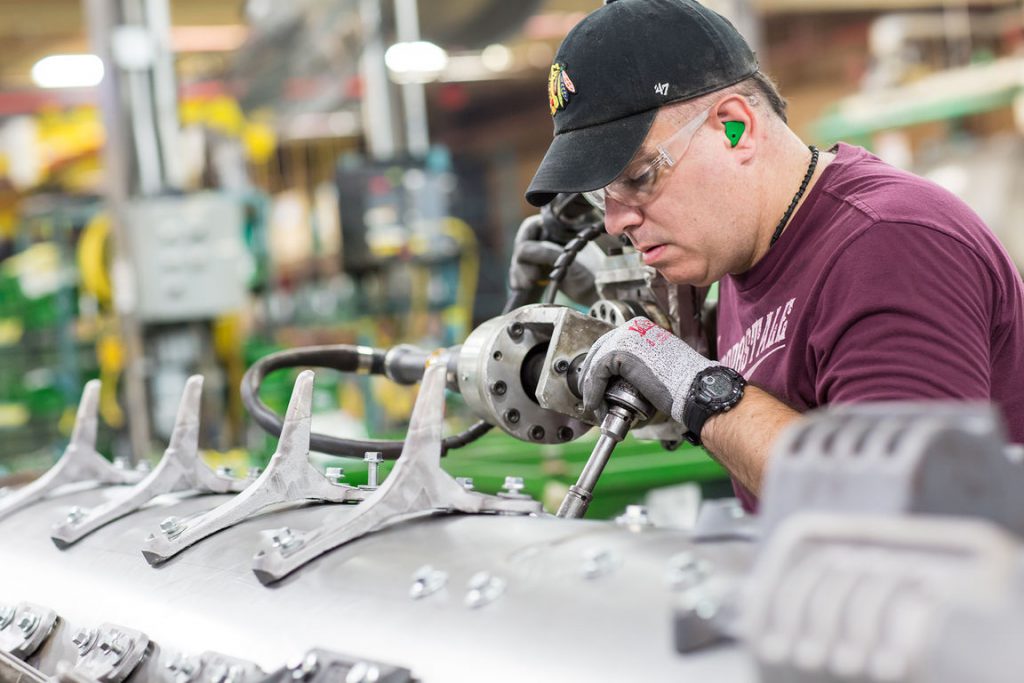 John Deere Harvester Works has been labeled by many as the most modern combine and front-end equipment manufacturing space in the world, pairing experts in manufacturing with technology to get the job done with precision.
What Equipment is Produced at John Deere Harvester Works?
John Deere Harvester Works produces a full lineup of S-Series combines and a wide range of front-end equipment. When these two types of equipment are paired together, they create a powerful harvesting machine that is designed to get the job done.
Factors that Drive Success at John Deere Harvester Works
Commitment to Quality: The team at John Deere Harvester Works always has their eyes set on the goal at hand; delivering the level of quality products that John Deere customers have come to expect. Workers at the factory are focused on building a quality piece of machinery, while also ensuring that piece of machinery will support the farmer that needs the machine in order to be productive on the farm.
Pride in John Deere Green: When the equipment is painted with a fresh coat of green, it represents a commitment to quality. John Deere Harvester Works is home to more than 2,000 employees that take pride in building quality equipment that's used around the world.
A Rich Production History: John Deere Harvester Works is proud of its century-long manufacturing and innovation history. John Deere now exports its harvesting equipment to more than 35 countries around the world. It's believed that John Deere combines help to harvest nearly half of all crops in the world.
Final Thoughts
John Deere Harvester Works is just one of the many John Deere factory locations that produce the equipment that's used by today's producers. Watch the video below for even more information.
If you enjoyed this post or want to read others, feel free to connect with us on Facebook, Twitter or Google+!