John Deere has introduced the 0 Series Round Balers to give customers more options when it comes to handling bales on the job. With a John Deere round baler from this line, operators will be able to strategically move bales as necessary, reducing excessive field travel.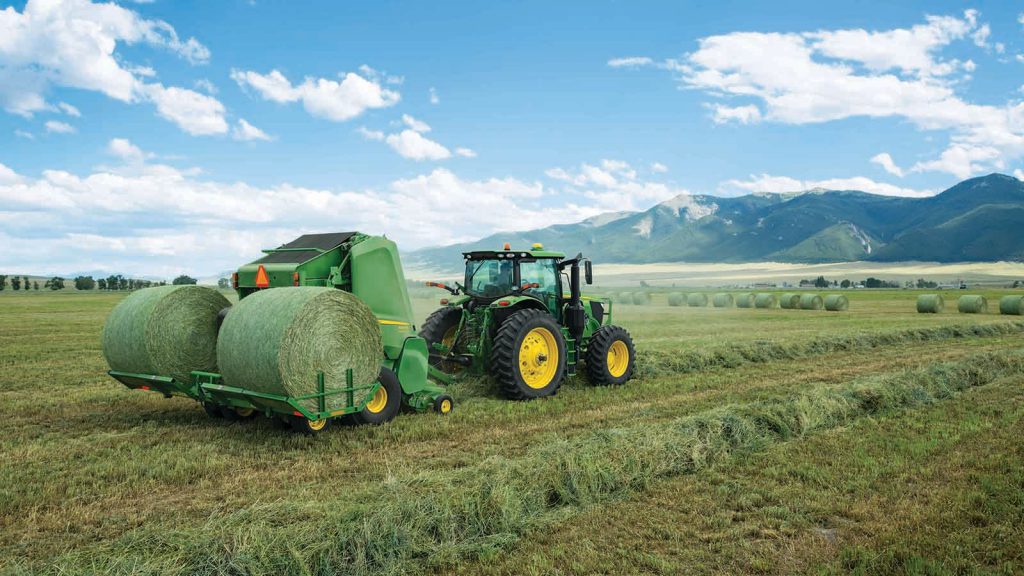 Let's take a look at the key features of the balers from the 0 Series Round Baler line.
Vertical Forming Chamber
The vertical forming chamber is designed to maintain uniform bale density. Incoming hay is tightly compressed into dense layers for a tight, solid bale.
Manual or Auto Adjustments
With a John Deere round baler from the 0 Series, operators have the option to either make manual or automatic adjustments as they work. On the 440E, for instance, the near-full bale size warning can be manually adjusted as needed. On the 450M, 450E, 550M, 460M, and 560M, all adjustments can be made from the operator's station.
Automatic Electric-Tie
This option comes with the BaleTrak™ Pro monitor-controller. The monitor is specifically designed to sound an alarm when working with a near-full, full or oversized bale. It will beep once to notify the operator when he or she needs to even-up the bale as well, and it beeps twice when the correct size has been achieved.
MegaWide™ HC Feeding System
Some of the balers from this line have the MegaWide High Capacity and Cutting feeding system. Four-foot-wide machines have 14 knives, while five-foot-wide machines come with 20 knives. The roller baffle on the system has doubled in size, meaning operators can work at increased speeds. Fast-pitch augers are positioned on the primary rotor to move hay and silage past transition points, reducing the odds of plugging. A third drive roll makes for easy bale formation, even in high-moisture silage conditions.
Adjustable Hitch
Each John Deere round baler in this line comes with an adjustable hitch. This means operators can adjust the hitch height to optimized crop-feeding performance. Because the hitch is adjustable, operators do not need to use the 51-mm thick tractor drawbar kit.
DiamondTough™ Belts
The diamond-tread design of these balers' belts is designed to grip the bale to prevent slippage and prevent chaffing. The belts also enclose 91 percent of the bale width, reducing the loss of material during the baling process. They are composed of a patented triple-weave process of both nylon and polyester materials.
If you have any questions on John Deere round baler 0 Series line, contact your local John Deere dealer.
If you enjoyed this post or want to read others, feel free to connect with us on Facebook, Twitter or Google+!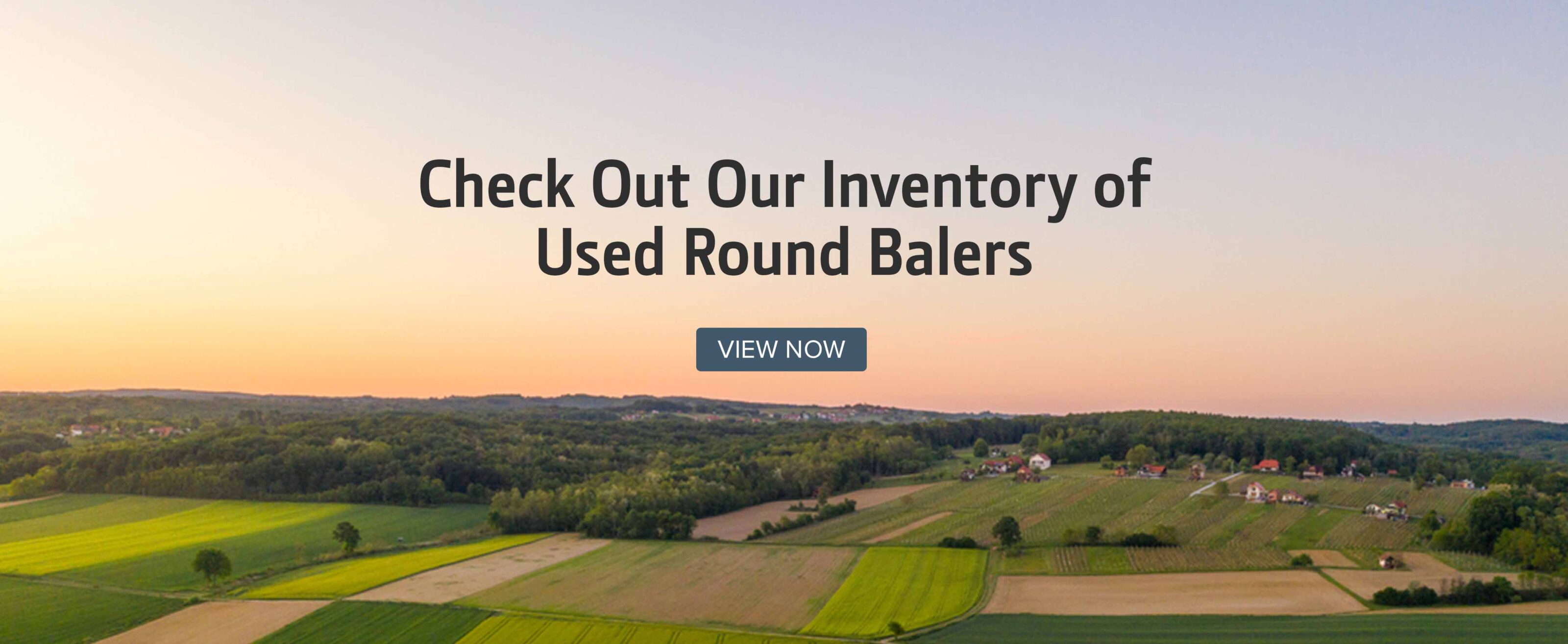 You might also like: