The John Deere 3039R compact utility tractor is a part of the powerful 3R series of tractors, which pack a large amount of horsepower to tackle any job. It has a fuel-efficient diesel engine, and its strong construction makes it one of the more reliable tractors on the market. However, with John Deere 3039R attachments, you can easily enhance the versatility of your machine.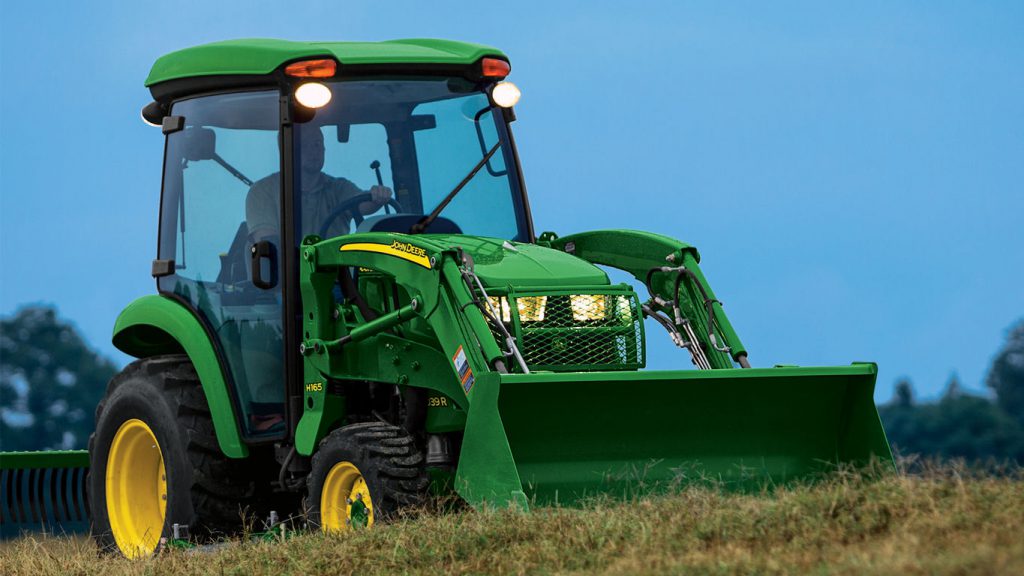 Let's take a look at some of the attachments that work with this compact utility tractor.
Engine Coolant Heater Kit
This add-on is essential for operators who live in a cold weather climate. The engine coolant heater kit attaches to the engine cylinder block and the heater plugs into a 120-volt electric outlet to provide warmth. By heating up the engine, operators can start work quickly in chilly temperatures.
Rear Fender Extension Kit
Users will want the rear fender extension kit if they need to enhance their tire coverage. By doing so, they can reduce the amount of mud and debris that flies up toward the cab. Front turnable fenders are also now available for all 3R and 4R cab tractors.
Deluxe Hood Guard
With the deluxe hood guard, the hood of the tractor is fully protected from damage while working in rugged conditions or with a loader. Its bolt-on design ensures that it stays in place with the tractor when the loader is removed.
Standard Hood Guard
The standard hood guard is one of the John Deere 3039R attachments operators will want for general protection. It has a quick-release latch that allows it to rotate forward for easy access to the battery compartment.
Hydraulic Kits
This machine comes with a dual mid-selective control valve. Two sets of mounted couplers give operators the ability to raise and lower the boom, as well as the curling/dumping bucket. Quick-couplers can be used to ensure maximum oil flow to implements while they are in use.
Auxiliary Rear Work Light Kit
Operators who work after-hours will want this light kit, which provides illumination to the rear of the machine once the sun goes down. The kit itself comes with one light that can be easily installed for use as needed.
Air Seat Suspension Kit
With the air seat suspension kit, tractor owners can enhance the comfort of their ride and dampen vibration. The kit comes with air-ride seat suspension, an adapter plate, close-out boot, and push pins for installation.
If you have any questions on John Deere 3039R attachments or the tractor itself, contact your local John Deere dealer.
If you enjoyed this post or want to read others, feel free to connect with us on Facebook, or Twitter!
You might also like: