John Deere introduced 3 Series Compact Utility Tractors, the 3E and 3R, which are ideal pieces of equipment for landscape contractors or homeowners who need more from their tractor than just a fresh cut of grass.

What are John Deere 3 Series Models?
The 3 Series Compact Tractors are designed to truly pack a punch, with horsepowers between 24.7 and 45.3 HP. This lineup includes the following:
3E Tractors:

The 3E series tractors are designed for farm and landscaping tasks. The

3025E

,

3032E

, and

3038E

were created to be extremely versatile, helping to cut down to-do lists.
John Deere 3 Series Features
As the fall winds down and landscapers need to complete a number of yard-related tasks in preparation for winter, these tractors will allow operators to complete projects with efficiency and comfort.
Let's take a closer look at some of these features.
The Power of the 3 Series Tractor
Each model in the new 3E and 3R series features powerful Final Tier 4 engines ranging from 32 to 46 hp, offering ample power to get through tough tasks. Hydrostatic transmission with twin foot pedals make it simple to go forward and reverse at the exact speed needed. Operators simply use one pedal to move forward or the other to move in reverse.
A PowrReverser on the 3033R and 3039R allow the operator to change directions using a hand lever without the need to clutch. This power and ease of use enable operators to seamlessly change direction with enough power for difficult jobs that may be faced.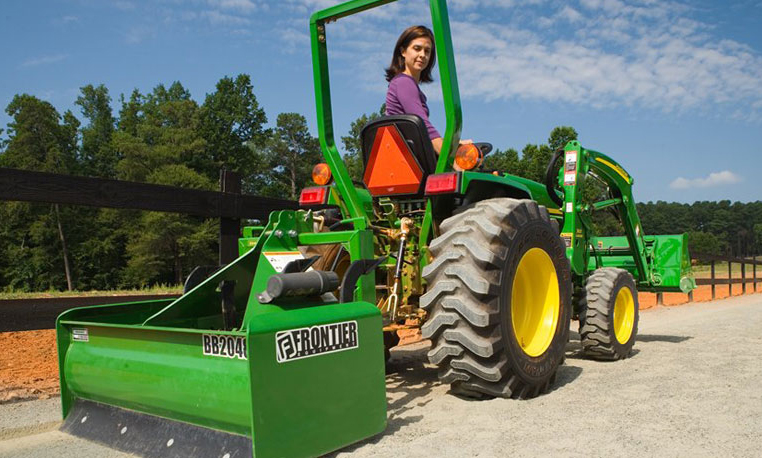 Versatility of John Deere Models
John Deere's 3 Series live up to their billing as "compact utility tractors" thanks to their numerous versatility options. 3R models come with LoadMatch capabilities, which automatically adjusts engine-speed based on load, MotionMatch, which automatically adjusts the responsiveness of the transmission, and SpeedMatch which enables the operator to activate automotive-style cruise control.
3 Series models come standard with four-wheel drive to trudge through tough conditions, as well as an independent PTO and three-point hitch which accommodates a number of attachments. The factory-installed loader option on the 3E ensures landscapers are ready to handle a full range of projects, and the brand-new 375A backhoe can be attached to the 3R in minutes.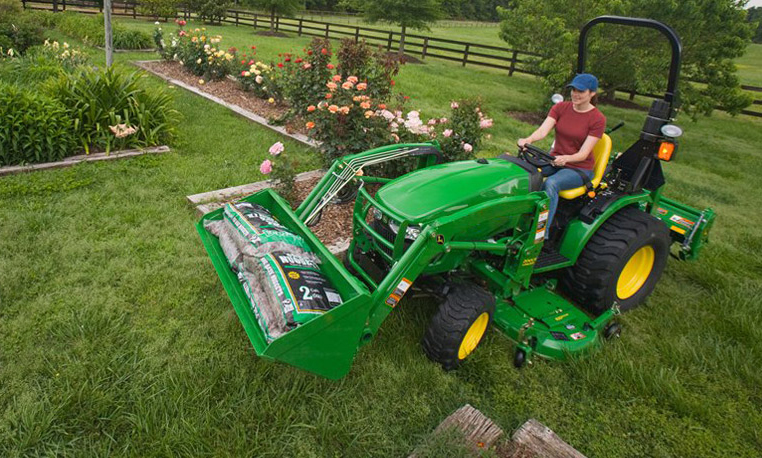 Comfort in Adverse Conditions
Owners of the 3R series have the option to add the ComfortCab, which will keep them out of the elements in even the most adverse conditions. 360-degree views and forward work lights provide superior visibility and storage isn't a problem as the ROPS structure is designed to fit under 7-foot garage doors.
The new John Deere 3 Series models allow landscapers to do more than cut the lawn thanks to its power, versatility, and all-around ease-of-use and comfort options.
If you enjoyed this post or want to read others, feel free to connect with us on Facebook, Pinterest, Twitter, or Instagram!
You might also like: