A new tire can be costly to replace, especially on construction equipment. When it comes time to make the investment, you'll want to ensure that you're utilizing the tire appropriately to get the most bang for your buck.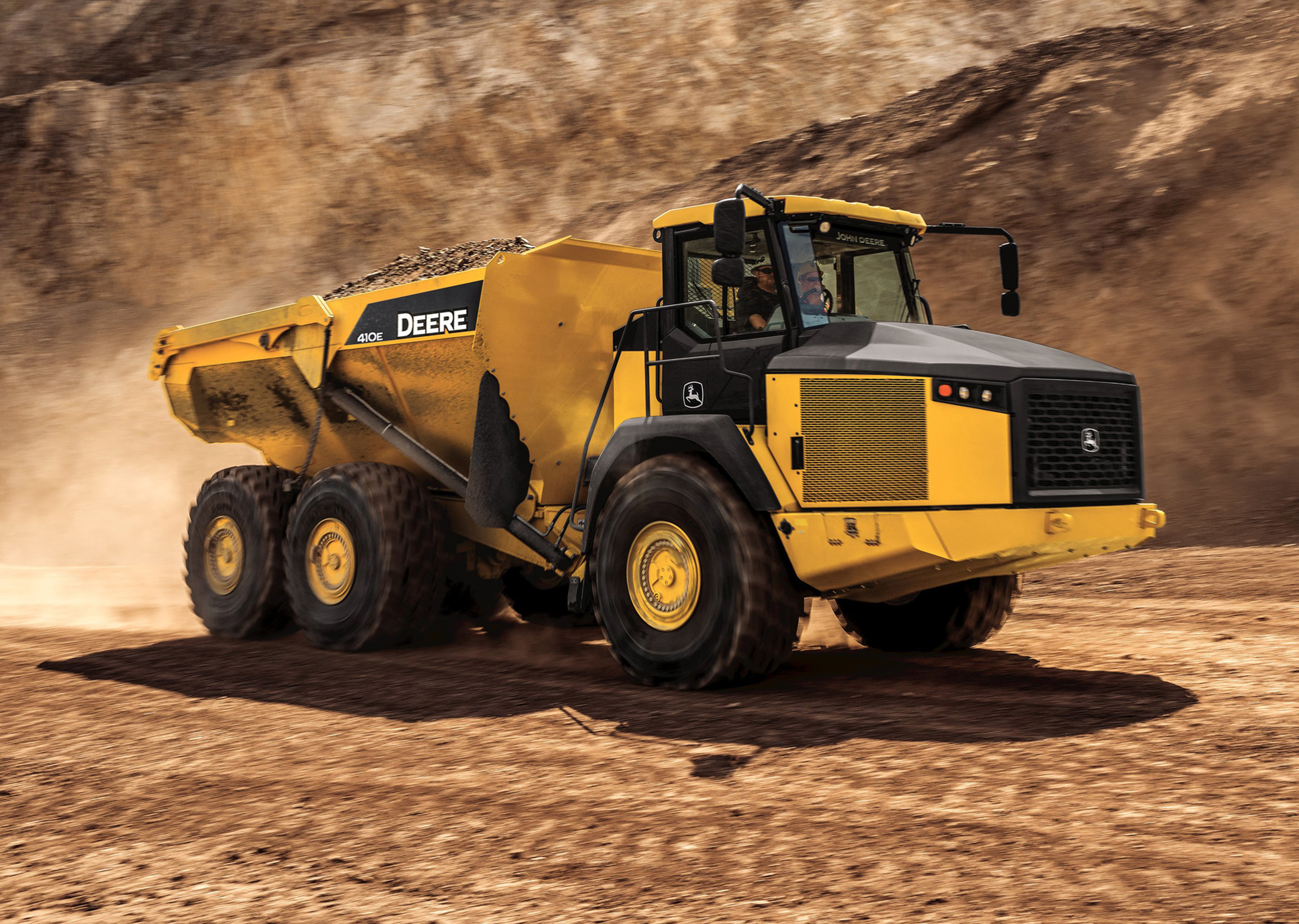 In this guide, we will go over the tips you need for utilizing your John Deere tires correctly, regardless of your machine. These tips include:
Refer to Your Periodic Maintenance Chart
Observe Specific Tire Pressures for Graders
Change Tire Pressures When Moving to Other Applications
Review Your Michelin Tires
Refer to Your JDLink™ Ultimate System
Here is the insight you need to ensure you are always using your tires correctly:
Refer to Your Periodic Maintenance Chart
This should specifically be done if you are working with John Deere tires on articulated dump trucks. Tire pressures should always be lowered 10 percent – not 10 PSI – when the truck is being driven on soft, muddy terrain. The periodic maintenance chart lists correct pressures for these types of conditions.
Observe Specific Tire Pressures for Graders
The John Deere tires of graders should always have the pressures as listed on their periodic maintenance charts. In these charts, there are weight-specific tire pressures listed for radial and bias-ply tires.
Change Tire Pressures When Moving to Other Applications
This applies to four-wheel-drive loaders. In order for the equipment to be productive, the tire pressures should be adjusted when moving to other applications. Material weights can significantly impact tire pressures when moving to other applications. Operators can consult their local John Deere dealer for recommendations on default tire pressures, depending on their needs.
Review Your Michelin Tires
The company recently made changes to some tire seizes from XHA L3/E3 to XHA2 L3 tire types, which may impact 744K through 844K loaders. The most affected tire sizes are the 26.5R25 and 29.5R25 tires. Operators will want to review their tires to ensure they are still using them appropriately.
Refer to Your JDLink Ultimate System
JDLink Ultimate is designed to display the pressure of John Deere tires when the machine is in use through the Tire Pressure Monitoring System. Operators now have insight into tire-pressure-related codes, and they can crosscheck corresponding tire pressures within a matter of minutes. Tire pressures are displayed as direct-read, meaning they may say "60 psi" rather than "low left front tire" for more clarity.
If you have any questions on John Deere tires or construction equipment, contact your local John Deere dealer.
If you enjoyed this post or want to read others, feel free to connect with us on Facebook, Twitter or Google+!
You might also like: