The John Deere 4 Series sprayer line comes chock-full with comfort and performance features that are designed to maximize crop yield and overall performance on the field. However, to get even more from your equipment, you should always be looking for ways to optimize setup and maintenance procedures.
With these factors in mind, John Deere has released a mobile application, ApplyPlus, that's designed to help R4023, R4030, R4038, and R4045 sprayer owners get the most out of their equipment.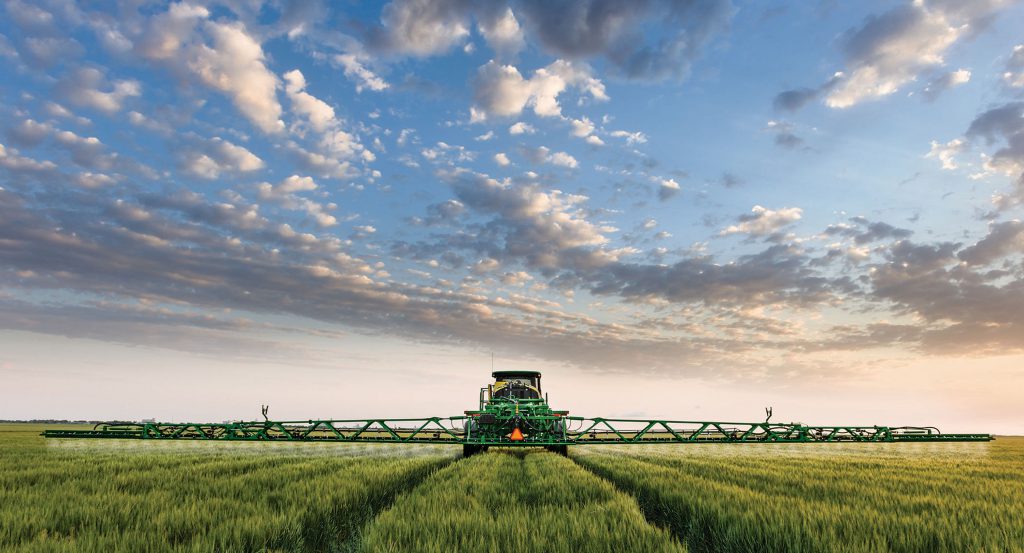 Let's take a closer look at the John Deere ApplyPlus mobile application and some of the actions you can take once it's downloaded to your device.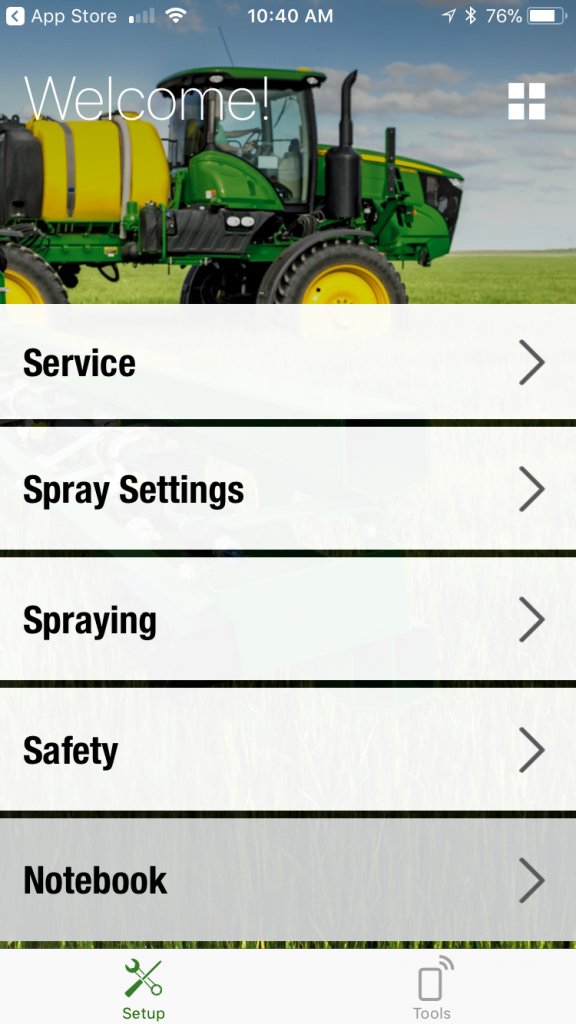 After downloading the app, you will be greeted by the welcome screen, which presents you with a list of options that can be selected based on your needs. From the home screen, you can select "Service," "Spray Settings," "Spraying," "Safety," and "Notebook." Each of these selections will bring you to an area of the app that will provide more in-depth information. However, before you can take advantage of these features, you will have to answer a few questions (the app will prompt you to do so).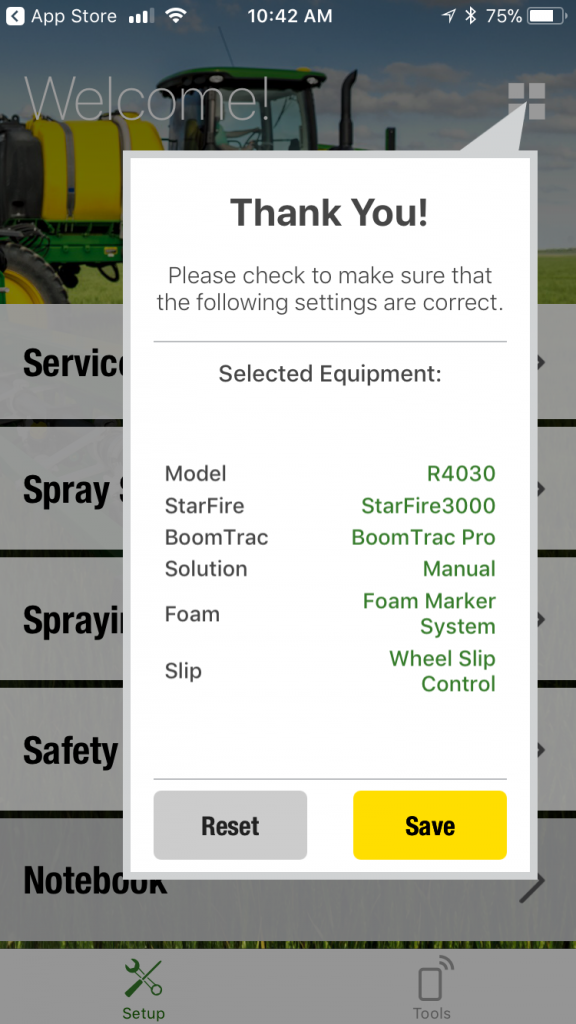 For the purpose of this post, we have selected the following machine settings:
R4030
StarFire3000 Receiver
BoomTrac Pro
Manual Solution Control
Foam Marker System
Wheel Slip Control
Now that we've made our settings selections, we can move throughout the app seamlessly.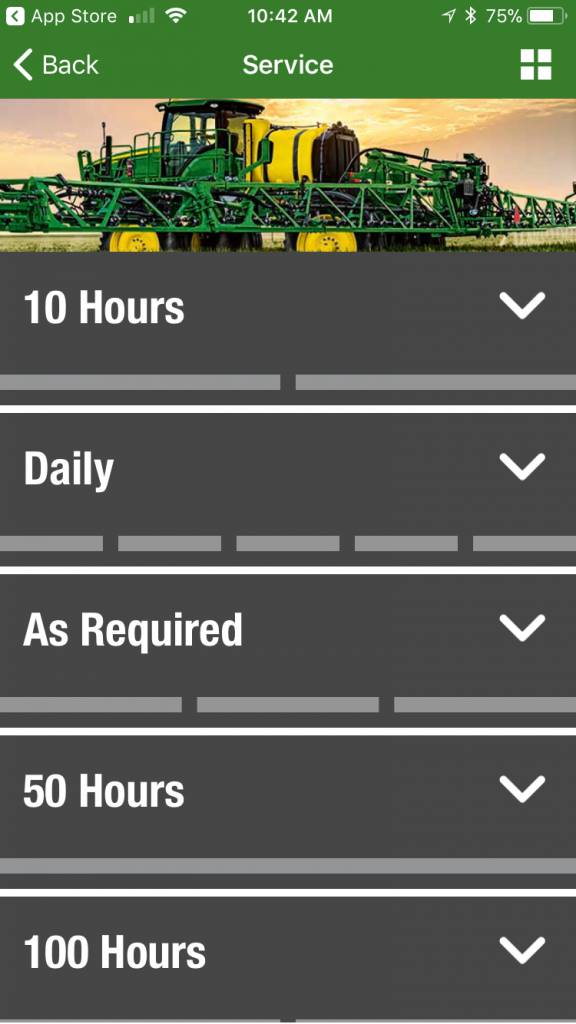 When you select the Service menu item, you will be presented with a screen that looks like the above image. This feature allows you to view step-by-step advice on service procedures that should be taken at the various intervals of time. With this feature in hand, you will be sure to stay on top of machine maintenance and reduce downtime.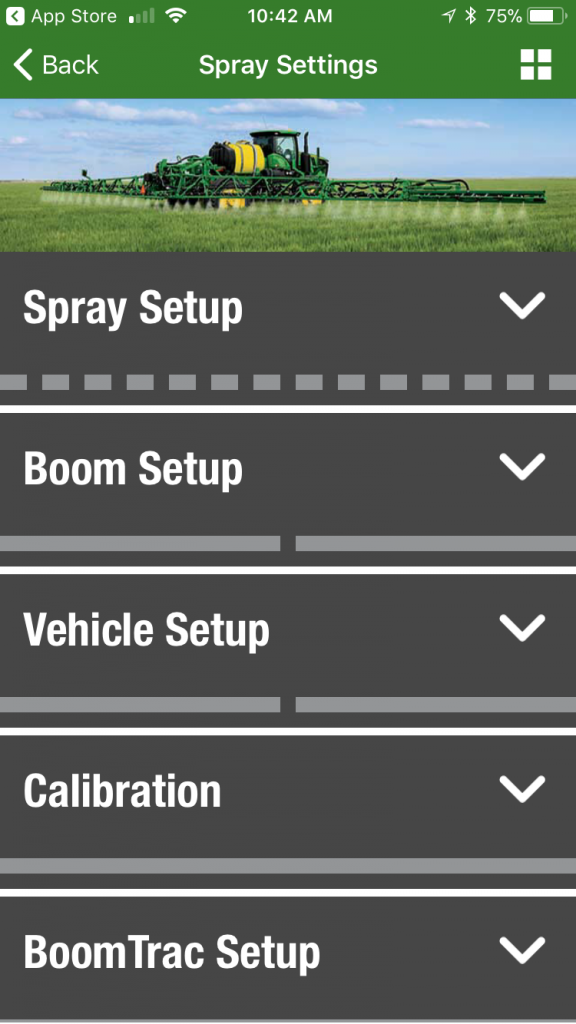 The 4 Series sprayers have a host of features and settings that can be used to optimize performance. The Spray Settings view will present you with all the information you need about setting your sprayer up for success. Each option will present you with a quick-view tips section to make adjustments as desired.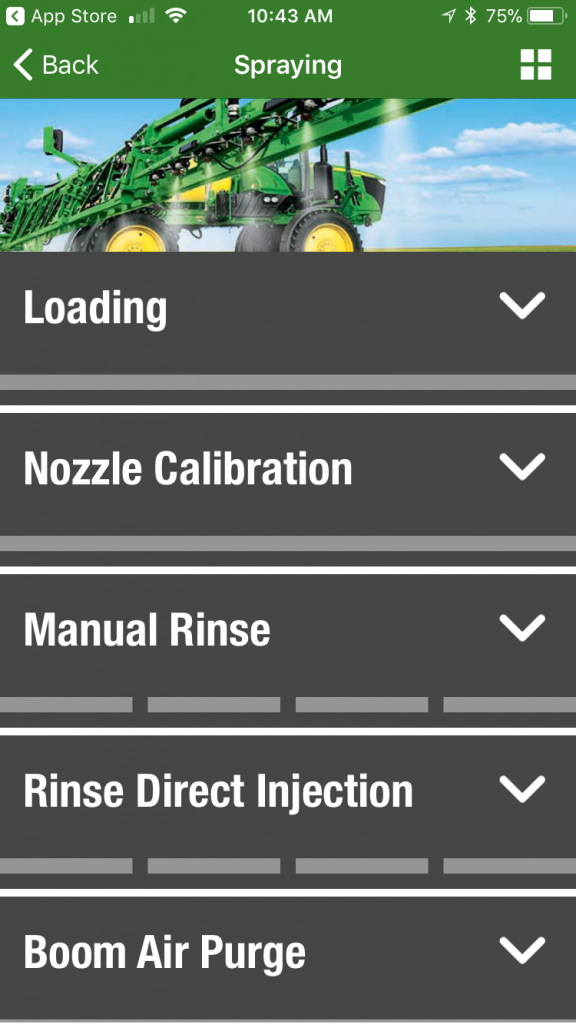 With your settings in place, you can then move on to the Spraying section of the app. Within this section, you will find a variety of tips and reminders that should be considered as you work with your equipment in the field (options displayed in above image).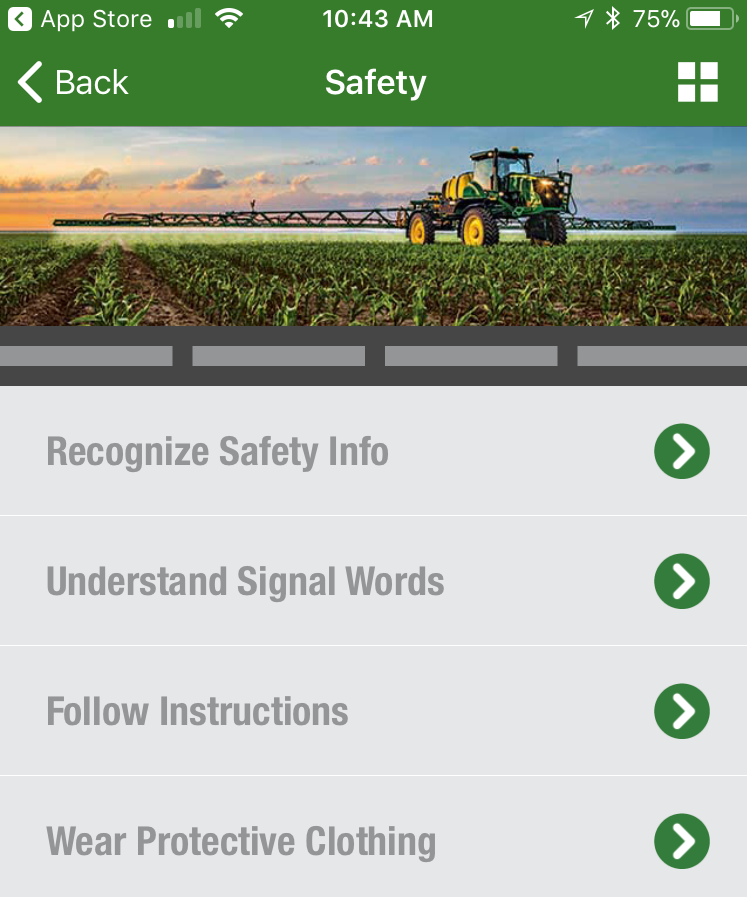 Last, but certainly not least, there is a Safety section that walks you through information like signal words and proper protective clothing that should be worn on the job. If you want to take notes while working, you can do so within the app by accessing the Notebook menu item.
Final Thoughts
Next time you fire up your 4 Series sprayer for a job, be sure to download the ApplyPlus app and take valuable information along with you in the palm of your hand.
For more information about the ApplyPlus app or John Deere 4 Series sprayers, contact your local John Deere dealer.
If you enjoyed this post or want to read others, feel free to connect with us on Facebook, Twitter or Google+! 
You might also like: