For more than 80 years, John Deere has been providing spraying equipment to American farmers looking to efficiently provide nutrients to their crops. While the technology has advanced significantly, the premise has remained unchanged; keep up with customer demands and stay on the cutting-edge.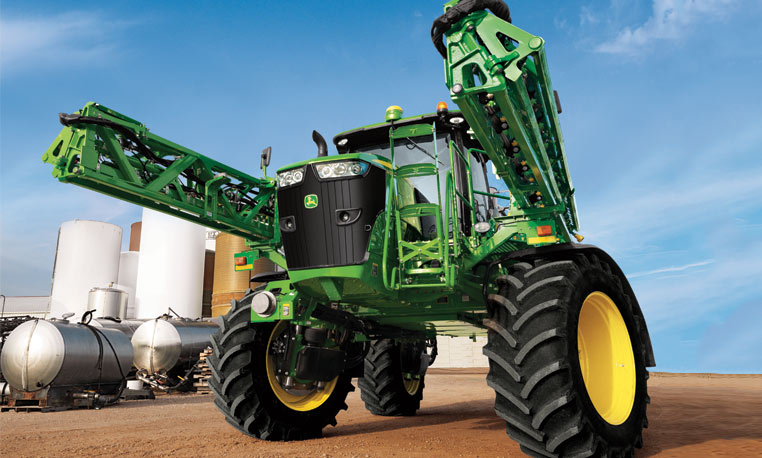 So, how did we get to where we are today? In this video, you'll have a chance to look back in time and revisit some of the most monumental moments of John Deere sprayer innovation.
Access the top performing equipment on the market. Explore our inventory of John Deere machinery!
https://www.youtube.com/watch?v=l7pw9oh1i18
With this timeline of John Deere sprayer development, you'll see how far we've come. Enjoy!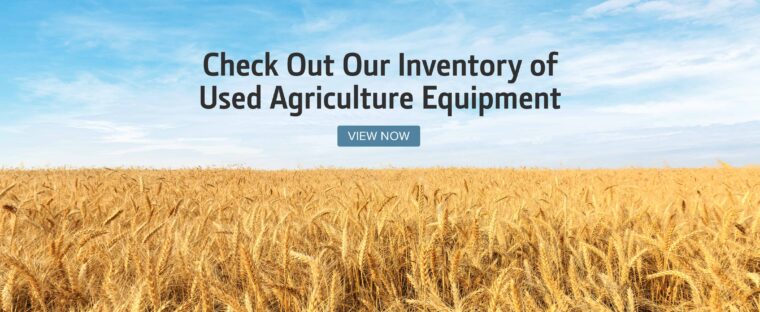 1930: John Deere promotes three different row-crop sprayers with Novo engine drive, tractor drive, and traction drive. These sprayers included 150-gallon cypress tanks and an angle iron boom, an exclusive John Deere feature.
1959: Deere introduces drawn and mounted sprayers in both tank and drum types. Models 10, 20, and 30 carry one, two, and three 55-gallon drums respectively.
1962: The John Deere Hi-Cycle™ Sprayer enters production at the Des Moines Works and provides crop producers with the high spraying clearance required in cotton and corn farming. The initial 600 model includes a 200-gallon tank, pump, and 8-row spray boom.
1966: The 3-point hitch 25A Sprayer becomes on of John Deere's best-sellers. More than 2,000 units are sold in 1966 and 1967.
1972: Deere introduces new truck-mounted and pull-type sprayers (320, 335, 520, and 535). All models are made with cross-linked polyethylene tanks that can "bounce back" from impacts.
1975: The new 6000 Hi-Cycle Sprayer offers a 4-speed transmission, a speedometer that reads directly in mph, 70-inch under-axle clearance, and a 315-gallon solution tank.
1979: The 6000 Hi Cycle Sprayer offers the operator new levels of comfort with its Sound-Gard cab. It can be ordered with air conditioning, AM or AM-FM radio, and an 8-track stereo tape player.
1984: The 250 SpraCart Sprayer is introduced with a 500-gallon tank that carries its own weight on wheels, eliminating the hurdle of inconsistent working depths as the tank empties.
1985: The updated 6000 Hi-Cycle Sprayer offers a 320-gallon polyethylene solution tank and an adjustable boom that enables nozzles to spray under leaves for pinpoint chemical accuracy.
1992: The 6500 Self-Propelled Sprayer is introduced as the "high-technology, high-performance, high-clearance, high-precision, highly environmentally sound answer to low-drift spraying."
1996: The 4700 Sprayer is introduced. It offers an exclusive, four-wheel independent-strut suspension CommandView cab, 750-gallon solution tank, 60-foot front-folding boom, and SprayStar spray rate control.
1997: Deere and Company invests in European factory for sprayers by acquiring Fabriek Douven.
1998: The 6700 Hi-Cycle replaces the 6500/6600 Hi-Cycle Sprayer. Improvements to the sprayer include a redesigned boom and an integrated John Deere GreenStar display. Additionally, the 4700 Sprayer adds an 80 and 90-foot boom option.
2000: The 4710 Sprayer offers 200 hp, spraying speeds up to 20 mph, 95 gallons of fuel capacity, an 800-gallon solution tank, driving speeds up to 29.6 mph, and a 60-inch clearance.
2004: Deere introduces the first 1200-gallon self-propelled sprayer. The high capacity sprayer featured the first 120-foot boom designed by John Deere and included full boom and tip breakaway protection. This was also the first introduction of 3-season machine use through compatibility with the new G4 Series Spreaders from New Leader.
2008: 4730/4830 Sprayers are introduced. The 4730 increases horsepower over the 4720 to 245 while the 4830 provides 275 horsepower and a 1000-gallon solution tank. The new design also provides the convenience of a front access ladder and an option for a 100-foot boom.
2013: Deere introduces two brand new, built from the ground up 4 Series Sprayers, beginning with the R4030 providing an 800-gallon solution tank and the R4038 that provides a 1000-gallon solution tank. These sprayers enable maximum productivity in the field through new machine features such as increased field and transport speeds and dry spinner spreader compatibility.
2014: John Deere introduces the new R4045, replacing the 4940, carrying the same 1200-gallon solution tank, providing 346 hp. The R4045 provides optional LoadCommand, and the new industry-exclusive Target Fill.
2015: John Deere updated the 4620 self-propelled sprayer with the introduction of the R4023. Featuring a 173 horsepower PowerTech PSS 4.5L Tier diesel engine, the R4023 combines versatility, productivity, and affordability with a 600-gallon sprayer. The sprayer also provides enhanced comfort for the operator and ease of use with the new cab design, as well as precision ag technologies comparable to the larger 4-Series machines.
2016: A 90-foot boom option is added to the R4023 in 2016. AutoTrac was added on 4 Series Sprayers in post-emerge applications. AutoTrac Vision and AutoTrac RowSense detect the location of the crop row to keep the wheels between the rows, reducing operator fatigue and increasing productivity while reducing crop damage.
Starting in 1930 with the pull-type Novo engine drive, tractor drive and row-type sprayers, Deere now offers a full line of 4 Series Self-Propelled Sprayers.
From 150 to 1200 gallons, John Deere Sprayers have evolved with the times, providing the latest and greatest capabilities to farmers looking to maximize crop production.We're optimistic that the best is yet to come for sprayers!
If you enjoyed this post or want to read others, feel free to connect with us on Facebook, Twitter or Google+.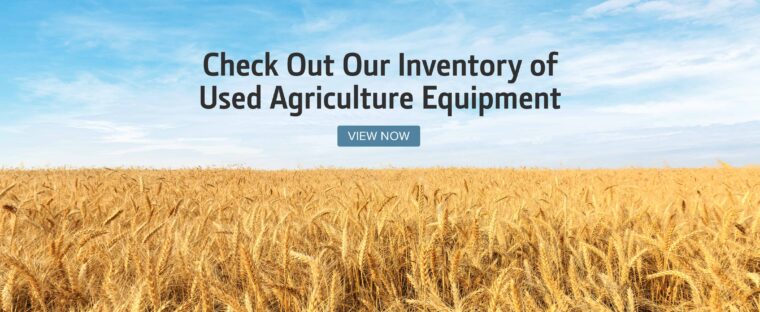 You might also like: