The John Deere 4730 remains a very popular sprayer option within the equipment community. The 4730 has a horsepower of 245, and features a front access ladder and an option for a 100-foot boom. It's designed to give commercial applicators and farmers a high-speed option while maintaining comfort and ease of use. The 80-ft, 90-ft, and 100-ft boom configurations allow them to choose an option that matches cropping systems.
Ready to experience the power and precision of John Deere machinery? Contact us today!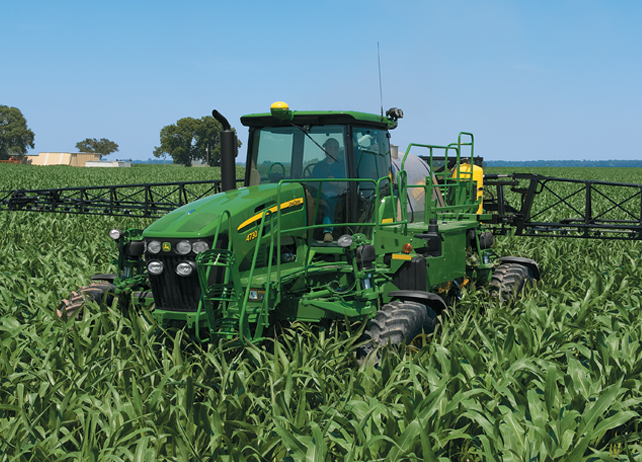 Features of the John Deere 4730 Sprayer
But what else does the 4730 offer? Let's take a look, starting from the inside of the machine.
Cab and Controls
The 4730 Sprayer's GreenStar-ready CommandView cab is designed to provide operators with top-notch visibility, comfort, convenience, safety, and productivity. The operator maneuvers the sprayer via the hydro lever that moves in conjunction with the seat. Exhaust routing, SprayStarTM display placement, a narrow hood, and dash console all provide high levels of visibility to the front of the sprayer. This improved visibility is critical when taking on conditions that require precision steering. Additionally, the pressurized cab keeps dirt out and puts incoming air through a ventilation system that includes a carbon-activated charcoal filter.
Frame and Chassis
Stepping out of the cab and taking a walk around the outside of the John Deere 4730, operators will see where a lot of their comfort comes from. A four-wheel independent suspension system places a large strut and air spring at each wheel, reducing the impact that's felt when working in rough fields. A 1.52 m (60 in.) underframe clearance allows nearly full-season use in most crops and getting in and out of the machine is simple thanks to a front entrance with a hydraulic ladder. For those that plan on running the sprayer in tall crops, Deere offers belly shields that add protection for the underside of the sprayer.
Engine and Powertrain
The 4730 is powered by a turbocharged PowerTech Plus™ 6.8-L Tier 3 diesel engine that provides 245 hp, making it powerful enough to take on any field conditions. The in-line fuel pump provides a 10 percent power bulge for lugging through soft soils and hilly terrain, and the 133-gal. fuel tank gives operators a chance to fill up and have plenty of fuel left over after a full day of spraying. Hydrostatic transmission offers a choice between four speed ranges that can be matched to corresponding field conditions. This transmission also allows operators to shift on the go for increased productivity.
Tires of the 4730 Sprayer
John Deere's heavy-duty radial tires provide supreme traction in any field conditions, keeping productivity running high regardless of the circumstances. The 46-in. tall tires have three different size widths of row-crop tires and one size of float tires, all capable of supporting the loaded weight of the sprayer.
Solution System
The 4730 Sprayer's 3028-L (800-gal.) capacity means more time can be spent spraying and less time refilling. The tank is located above the axles to prevent crop interference and its special shape improves rearward visibility. A high-flow plumbing option enables the sprayer to spray high-rate applications, in excess of 189 L (50 gal.) per acre. The BoomTrac Pro™ auto boom height-sensing system helps make operators more productive by maintaining a consistent boom height above the crops while reducing the chances of the boom coming into contact with the ground.
Final Thoughts
The John Deere 4730 Sprayer is popular in the used equipment market and for good reason. We hope this post afforded some valuable insight into its key features.
If you enjoyed this post or want to read others, feel free to connect with us on Facebook, Pinterest, Twitter, or Instagram!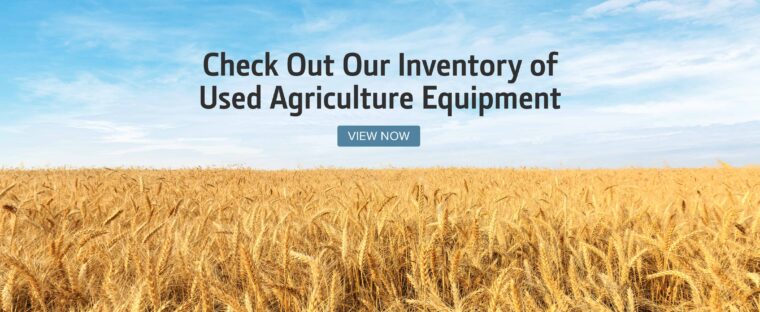 You might also like: