The agricultural, turf and farm markets recently welcomed several John Deere announcements to sprayers, balers, technology and more with opened arms, as the company looks to do its part in increasing operational efficiency.

So, what's new? We've put together a list of the new products and offerings as well as a look at some of the key features of each. Enjoy!
R4023 Self-Propelled Sprayer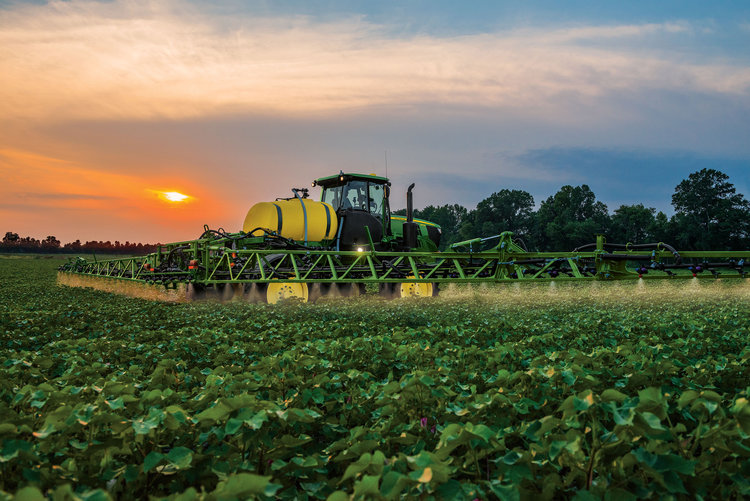 The 4 Series Sprayer lineup welcomed this new model to the family, which is designed for crop producers and commercial applicators looking for a smaller, light-weight self-propelled sprayer. The smaller size, maneuverability, and versatility of the R4023 allows farmers to more easily cover more compact, odd-shaped fields.
Powered by a 4.5L, 173 horsepower Final Tier 4 engine, the R4023 features four-wheel hydrostatic drive; a 600-gallon poly tank and 80-ft. booms that can be folded to 60-ft. for jobs that present a tighter working window. Additionally, operators will have the latest integrated technologies in their possession including, AutoTrac, SprayStar, BoomTrac Pro, John Deere Section Control and Boom Return to Height. Weighing in at 18,165 pounds with a bevy of comfort features, the R4023 is suitable for corn, soybean, cotton and small grain producers.
John Deere 900 Series Round Balers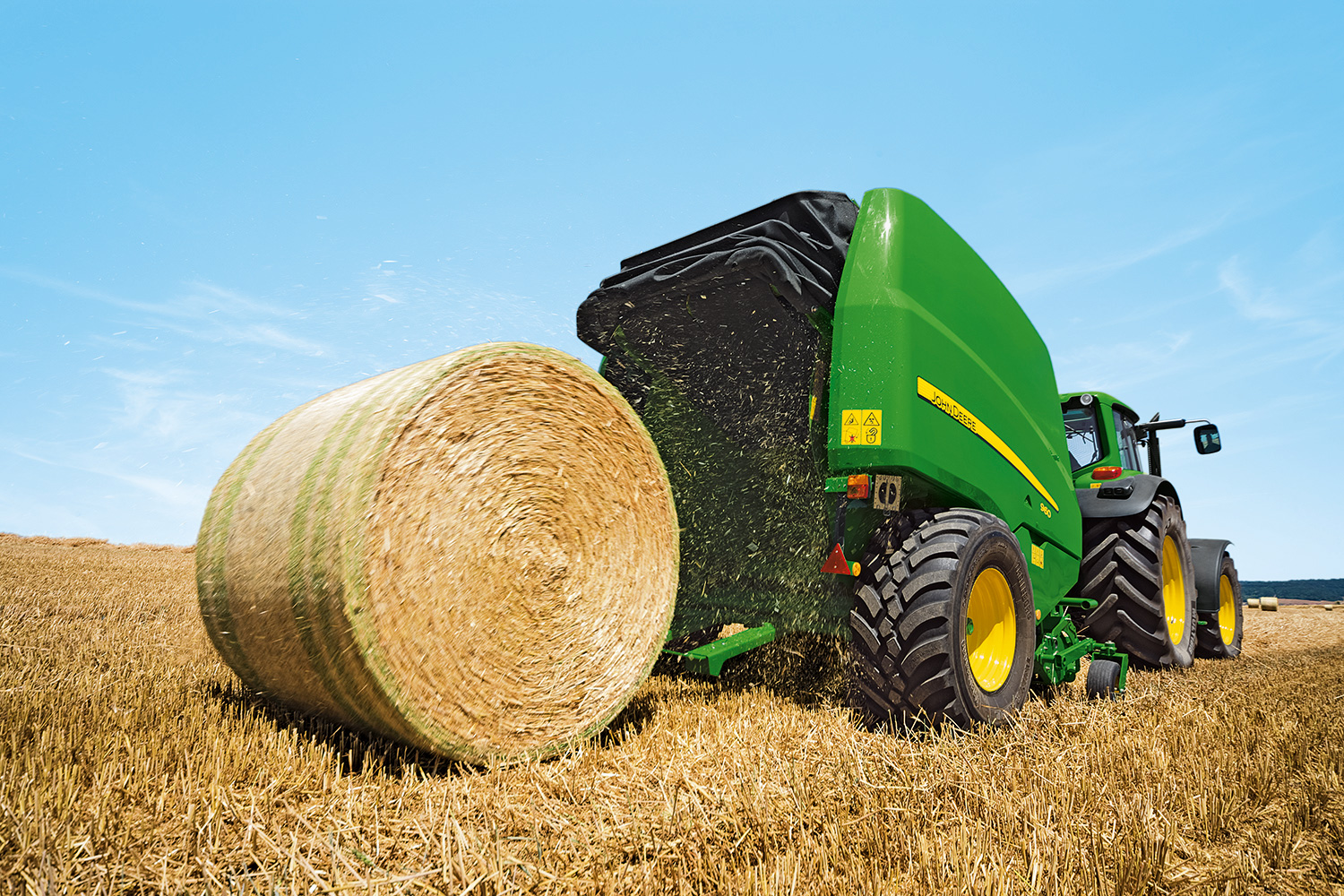 This baler series was introduced with an eye towards producers who bale silage or other forage for feed, simplifying the mixing and grinding process before feeding. Beef and dairy producers often times pre-process silage and other forage crops when baling in an effort to put a denser, higher-quality forage in the bunk. The 960 and 990 Round Balers allow producers to select between models with 13 and 25 knife pre-cutters that produce 4×5-ft. and 4×6-ft. sized bales. The knives also can be retracted, allowing the baler to be used for traditional hay/forage baling.
The feeding system onboard the 900 Series Balers has the ability to process more than 63,000 pounds of dry matter an hour. The pick-up design (with five-tooth bars) makes picking up the crop cleaner and a more efficient process. An independent frame, large tire options, heavy duty parts and a new net-wrap system are all included to provide a more convenient silage process.
John Deere B-Wrap for Premium Balers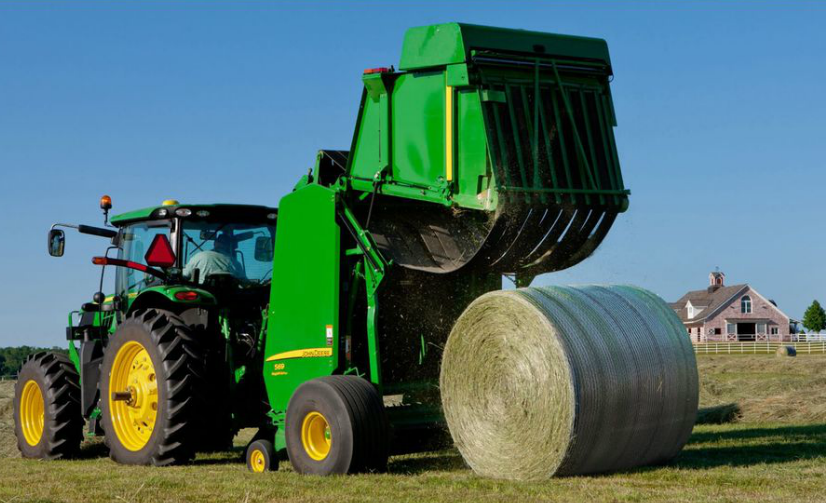 John Deere B-Wrap was introduced as a way for producers to get attain barn quality hay without actually using the barn. It does this by protecting hay with a patented material that features Tama SCM Technology, which does two things. First, it's designed to shed all forms of water (rain, snow, ground moisture, etc.). Second, the material allows water vapor that is trapped inside the bale, to escape.
So, what's newsworthy about this? Deere has announced that this high-performance wrapping technology has been paired with John Deere 469 Premium and 569 Premium Round Balers, some of Deere's highest-performing balers, to take hay baling to the next level.
Enhancements to Machine Sync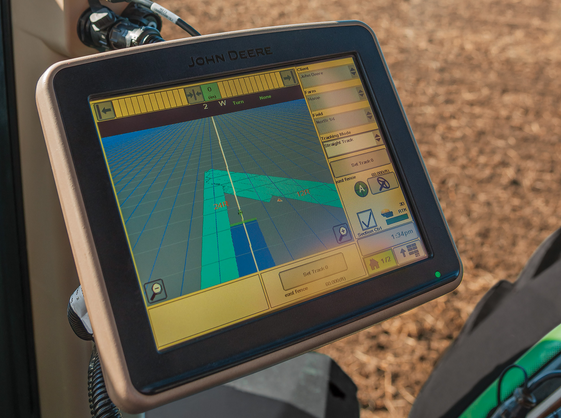 Deere is now offering even more functionality as part of its Machine Sync application. The system, which was primarily used for combine-grain cart harvest automation and logistics until this point, now features coverage map sharing and guidance line sharing that can be very useful tools for producers during seeding and spraying operations, as well as nutrient application during the harvesting season.
With the new functionality, two machines can now operate in the same field while providing one another with instant access to coverage maps and guidance lines, improving field efficiency. These new additions will likely service producers who operate under coverage-specific and time-sensitive operations like nutrient application and seeding in large fields.
Certified Pre-Owned Equipment Program for Sprayers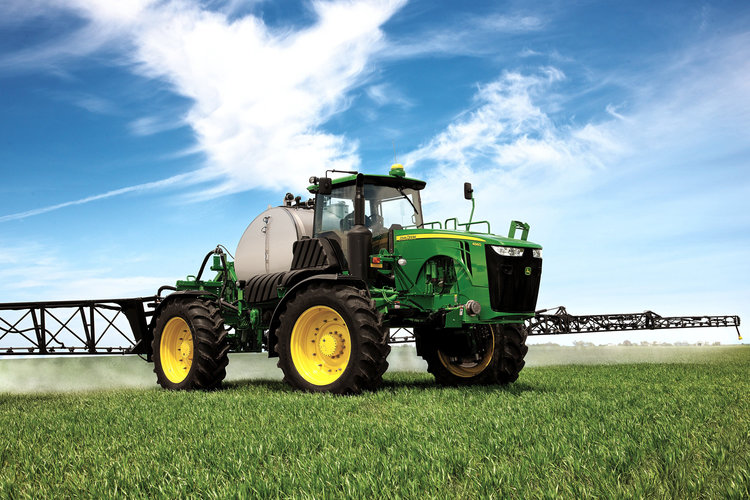 The used agricultural machinery market welcomed John Deere's Certified Pre-Owned program in August, 2014, which aimed to provide equipment buyers with peace of mind before they sign on the dotted line. This program is made possible by the completion of mandatory thorough equipment inspections that incorporate more than a hundred points of inspection.
Up until this point, qualified models for the CPO program included STS/S-Series combines up to two model years old with 1,000 engine hours or less and 8R/8RT, 9030 and 9R/9RT Series tractors up to three model years old with 1,500 engine hours or less. However, Deere has announced that John Deere Self-Propelled Sprayers, up to two years old with 1000 engine hours or less, are now eligible for the CPO Program. Qualified sprayers include the following models, 4630, 4730, 4830, 4940, R4030, R4038, and R4045 Self-Propelled Sprayers.
Final Thoughts
John Deere is always listening to customer feedback in order to create the best products possible. Each of these new John Deere agricultural, turf and farm products and announcements have been made with the customer in mind, looking to improve the production and equipment-buying process. Feel free to learn more about these products by visiting this page.
If you enjoyed this post or want to read others, feel free to connect with us on Facebook, Twitter or Google+!
You might also like: