It might be hard to believe, but we are approaching the end of the first half of 2015. Over the course of these six months, John Deere's name has been entrenched in the news as it continues to offer products and services that simplify jobs in the field, yard, or on the farm.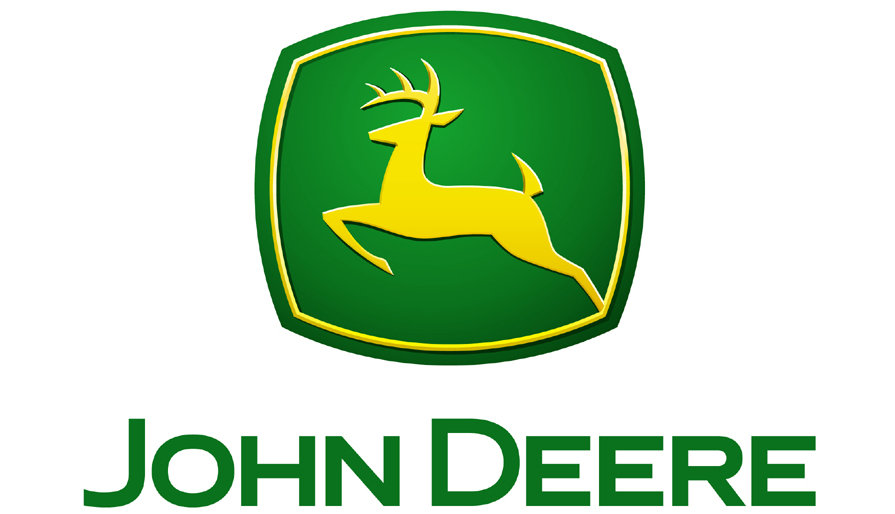 As we soon turn the calendar to July (and the second half of the year), we wanted to take a look back at the first half of the year and recap some of the most notable John Deere news stories to be featured on MachineFinder.com. Enjoy!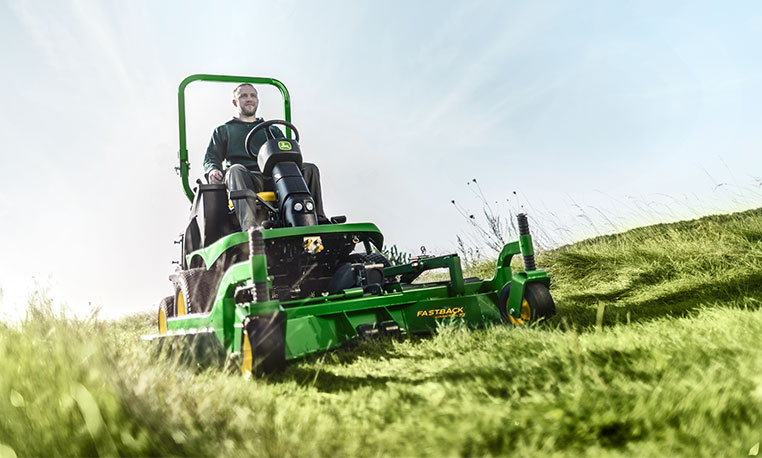 January 20 – The American Society of Agricultural and Biological Engineers recognized John Deere for its innovative designs of the L300 Series Large Square Baler, ExactEmerge Row Unit, MaxEmerge5 Row Unit, 2730 Combination Ripper, Quick Connect, CP20 Cotton Picker, CS690 Cotton Stripper, Platform Tilt Feederhouse, W260 Self-Propelled Windrower and 500R Rotary Platform, 645FD HydraFlex Draper Platform, 1910 Commodity Cart, 7400A TerrainCut Trim and Surrounds Mower and 8800A TerrainCut Rough Mower and Active Concave Isolation.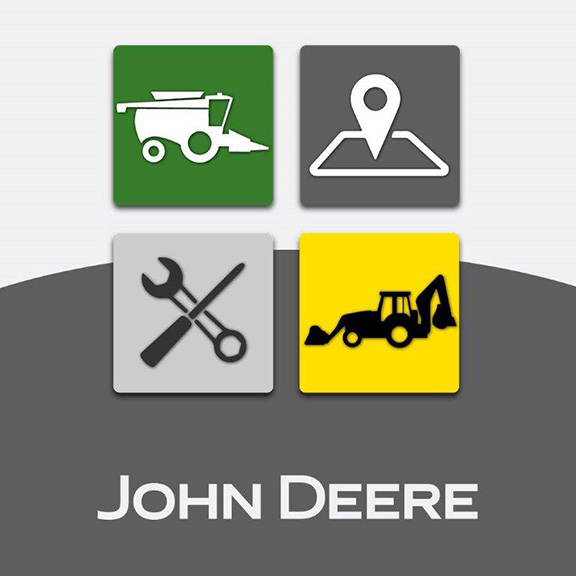 January 21 – The John Deere App Center was introduced on iTunes, giving producers a central location to search for apps that might boost productivity.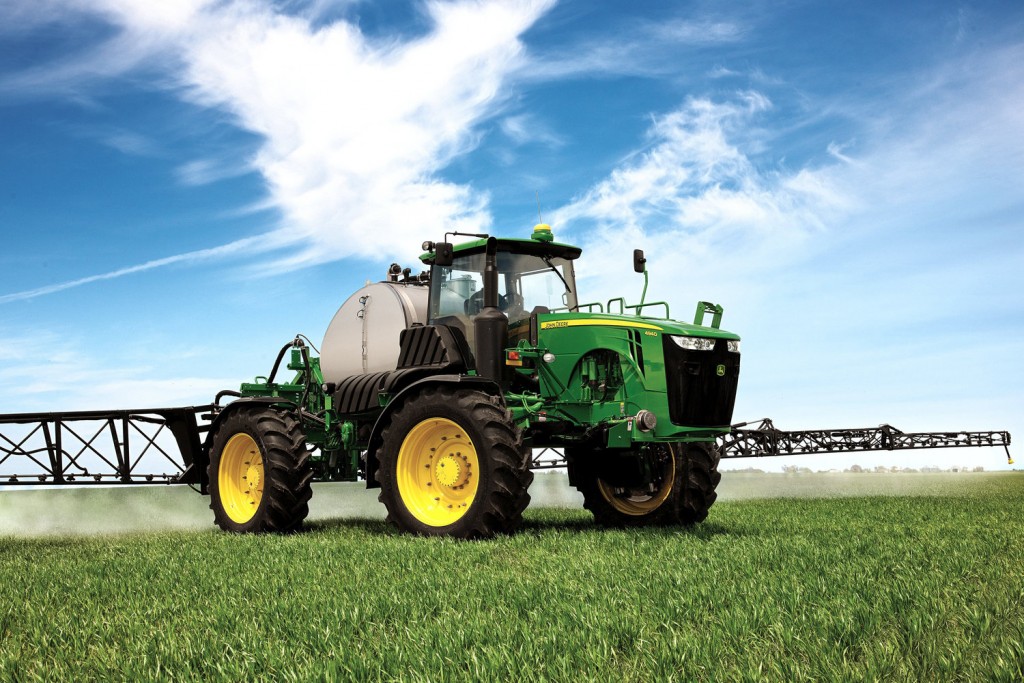 February 11 – Deere introduced a number of new products that were designed to enhance operator comfort and efficiency on the job. New products and programs included the R4023 self-propelled sprayer, 900 Series round balers, updated B-Wrap compatibility, updates to Machine Sync and the addition of sprayers to the CPO program.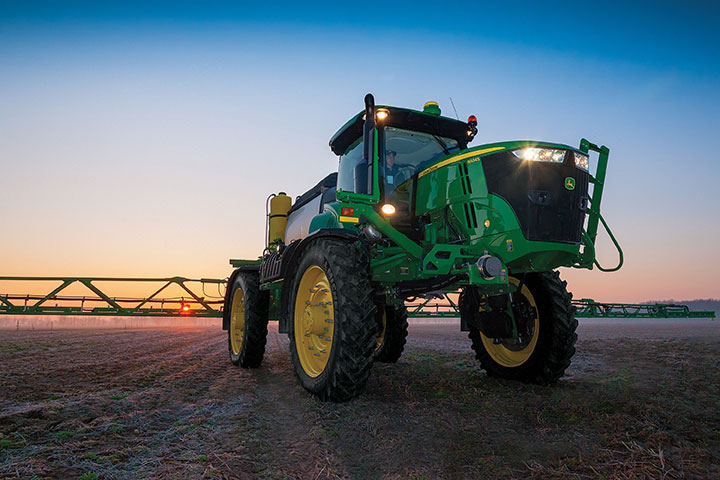 February 18 – NORAC Systems International introduced Active Wing Roll (a boom height control technology) compatibility with John Deere's R-Series sprayers.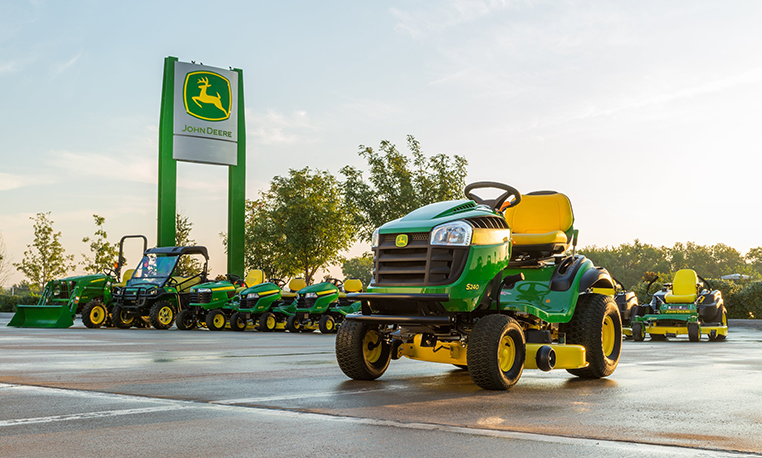 March 5 – Five new models were added to John Deere's popular residential mowing line. The new models were the John Deere S240 Sport lawn tractor, X590 Select Series lawn tractor, D155 riding lawn tractor and Z435 and Z625 EZtrak mowers.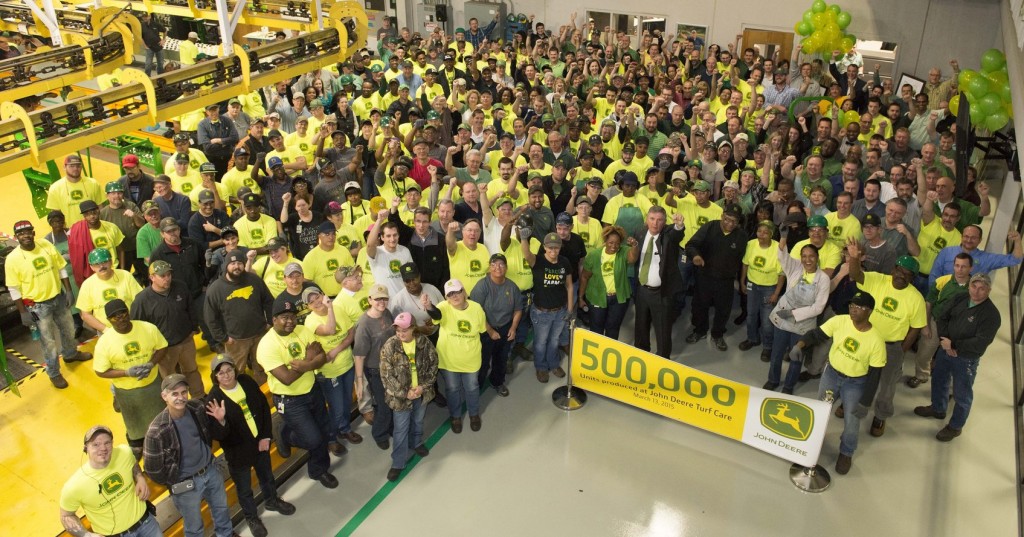 March 23 – The John Deere Turf Care Factory in Fuquay-Varina, N.C., reached a manufacturing milestone with the completion of its 500,000th unit. The milestone-reaching unit was a ZTrak mower.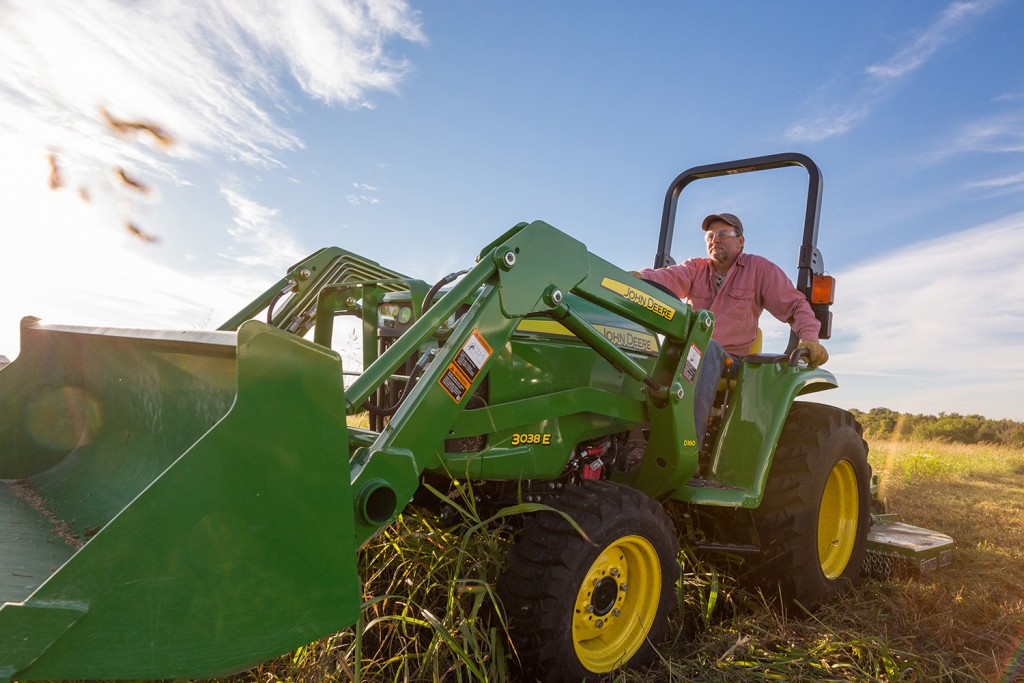 March 24 – John Deere's 3E series tractor lineup is upgraded with the additions of the 3032E and 3038E models, designed for convenience and ease of use, offering more value and affordability.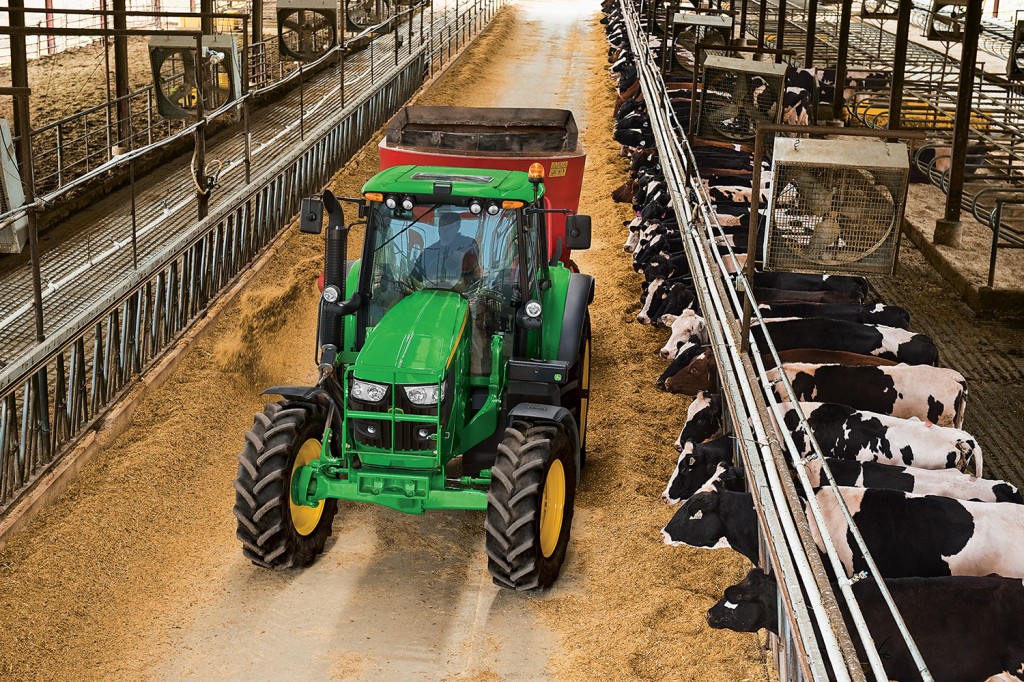 April 2 – John Deere introduces new 6M and 6R tractor models, offering producers an even wider range of horsepower, frame sizes, transmissions and hydraulics. "Our objective is to continually expand our tractor line to meet a wide variety of customer needs, yet be able to offer the same proven performance, reliability and service standards in every 6 Family model," said Kory Ross, mid-tractor product manager for John Deere.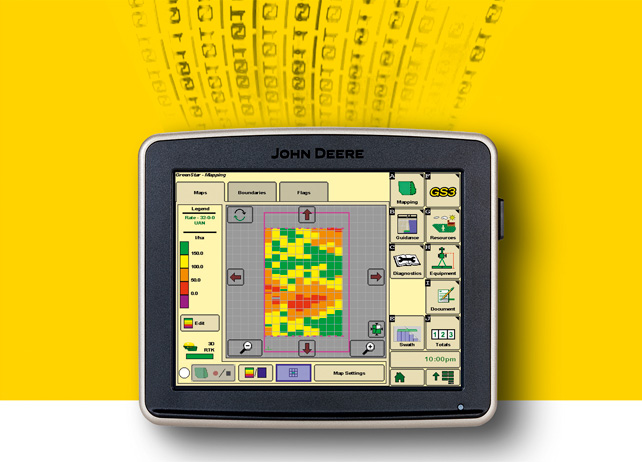 April 22 – Deere's Wireless Data Transfer technology was recognized at the 2015 Prometheus Awards as the winner of the "Mobile App of the Year" award. The Prometheus Awards recognized organizations and innovations for technological breakthroughs that improve the lives and futures of people across Iowa.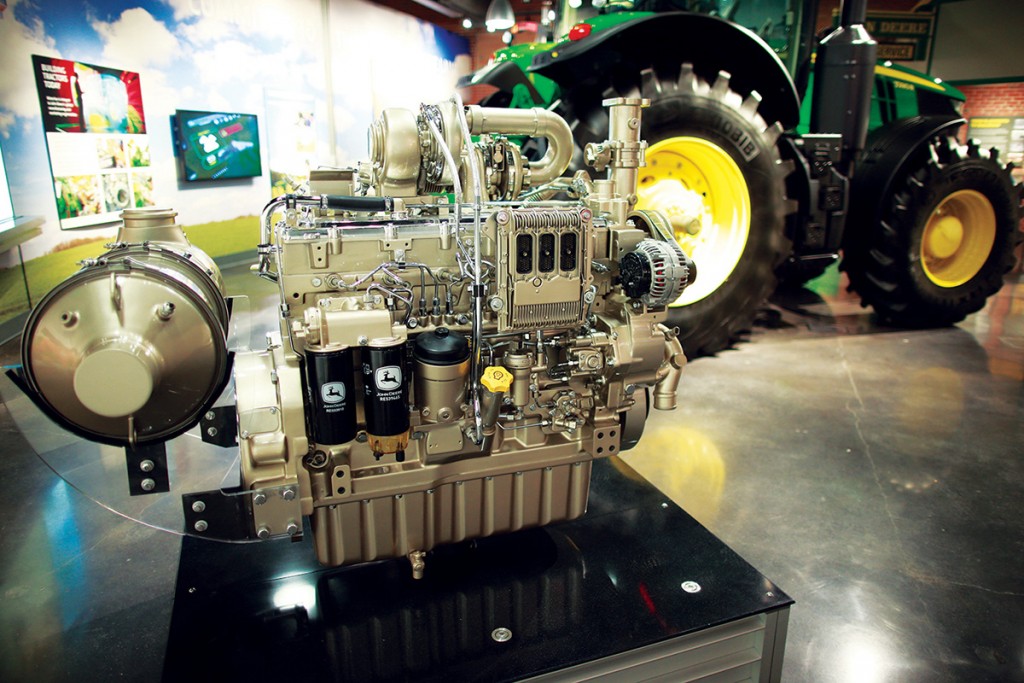 May 27 – John Deere set its date (June 13) for the grand opening of its Tractor and Engine Museum. The museum will feature exhibits on John Deere's work in Waterloo, the John Deere tractor construction process and how people use the machinery today.
This is by no means a comprehensive list of all the exciting John Deere news stories to date in 2015 and we are looking forward to many more as the second half of 2015 quickly approaches.
What are some of your favorite John Deere news stories so far in 2015? Feel free to connect with us on Facebook, Twitter or Google+ and let us know!
You might also like: