Successful construction projects typically start with a thoroughly drawn out plan and a solid foundation. Well, the same can be said for the evolution of construction machinery, a process that began for John Deere about six decades ago.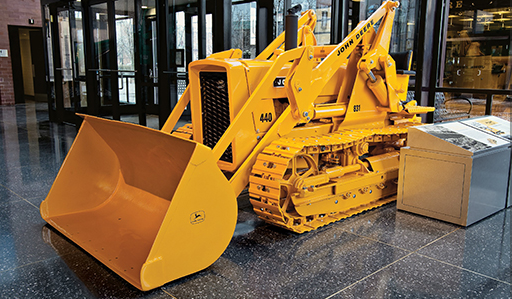 From Deere's first industrial equipment investment back in the 1950s, to today's modern equipment, the company has a rich construction equipment history. Let's take a look at some of the key moments in John Deere's construction equipment production journey.
1956
For more than 110 years, John Deere had been an agriculture-focused company. However, in 1956, they formed their Industrial Equipment Division (which would later become the Construction and Forestry Division) by making a $15 million investment. This investment was used to build manufacturing facilities and allowed Deere to separate the farm and construction machinery businesses.
1957
Just a year later, 15 industrial John Deere tractors debuted at the International Amphitheater as part of the Chicago Road Show.
1958
John Deere's Model "64" becomes the company's first all-hydraulic bulldozer, representing a milestone in design.
1965
The JD440 skidder and JD480 forklift, as well as the JD350 and JD450 crawlers were introduced as the first machines with new industrial model numbers.
1967
As manufacturing space at Dubuque Works reached more than 500,000 sq. ft., Deere introduced the world to the first articulated-frame motor grader, the JD570. This model is still considered to be one of the most significant advancements made in the history of construction equipment production.
1973
Dubuque Works was undergoing an expansion that added more than a million square feet of space, while 960 acres of land were purchased north of Davenport, Iowa, for a new production location.
1974
Deere Davenport Works began producing machinery. The company announced 28 models of crawlers, wheel tractors, loaders, scrapers, motor graders, and more, broadening its foundation within the business.
1981
Deere's industrial product line grew to feature 22 construction machines, 29 utility machines and 17 forestry machines.
1988
Hydraulic excavators began to be manufactured in the Americas thanks to the formation of Deere-Hitachi Construction Machinery Corporation.
1995
Deere's construction line grows to 60 products.
1999
Deere formed an alliance with Bell Equipment of Richards Bay, South Africa, for rights to Bell-manufactured dump trucks.
2005
Deere Davenport Works manufactures its first articulated dump truck.
2007
Deere introduces Total Machine Control (TMC) in 310SJ and 410J Backhoes.
2009
The 764 HSD is created, Deere's first wholly original machine form in decades.
2010
Deere starts shipping the 744K Loader, the first piece of construction equipment with more than 75 horsepower to meet EPA IT4/EU Stage IIIB regulations. The company also unveiled John Deere WorkSight™ this year.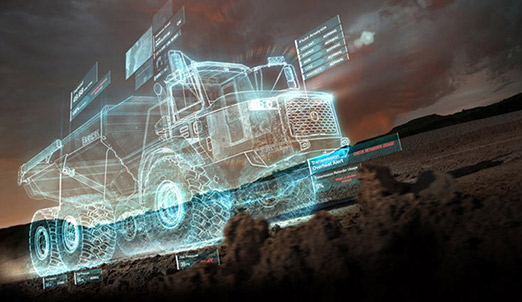 While these aren't all the notable moments in John Deere's construction equipment history, they're certainly critical when trying to understand how equipment got to where it is today.
If you enjoyed this post or want to read others, feel free to connect with us on Facebook, or  Twitter!
You might also like: