When producers need a planter that can cover an ample amount of ground, they know they can turn to John Deere for all of their needs. There are various models of the John Deere DB60, for instance, that are specifically designed to cater to a wide array of conditions.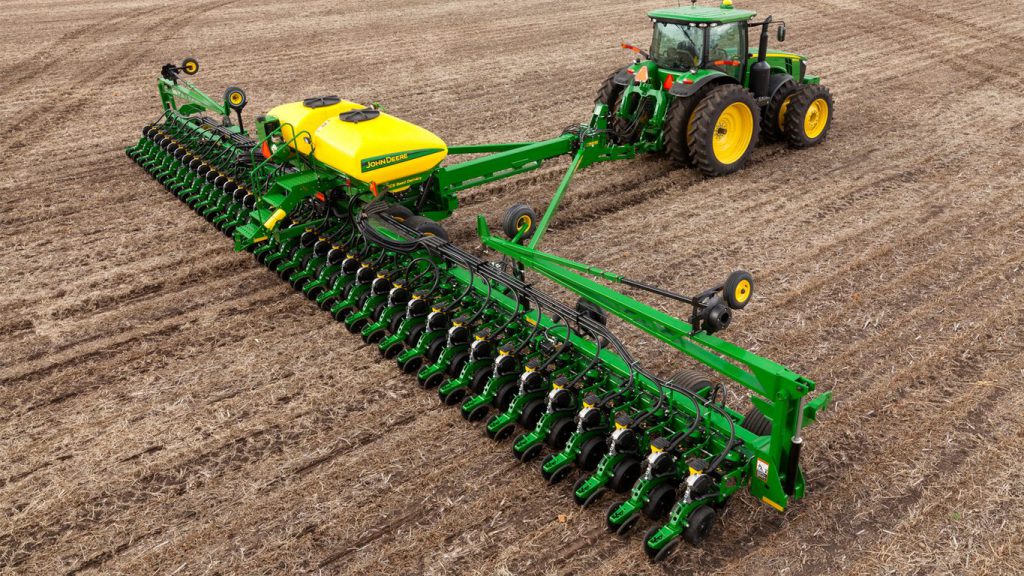 Let's take a look at some of the John Deere DB60 models and how they can help producers out in the field.
DB60 24Row30
The John Deere DB60 24Row30 has 24 rows and spacing of 30 inches. It also has a transport width of 13 feet, 3 inches, and a central commodity system of 100 bushels, similar to other DB60 models. It is available in a mini-hopper MaxEmerge™ 5 row unit, and there is an insecticide option for the mini-hopper.
DB60 24Row Split 47 or 48
This DB60 comes with 24 rows on 30-inch spacing. Similar to other DB60 models, a mini-hopper with an insecticide option is available for use. John Deere Connect Mobile is also compatible with this machine, meaning operators can monitor their performance right from the cab.
DB60 36Row20
With 36 rows on 20-inch spacing, coverage is not a problem with this John Deere DB60 model. The mini-hopper with an insecticide option can be used with the planter as well. For customers who are interested, pneumatic closing wheels are compatible with the MaxEmerge 5e and ExactEmerge row units. This gives producers the option of closing the wheels without leaving the cab.
DB60 47Row15
This John Deere DB60 model comes with 47 rows on 15-inch spacing. Like the other DB60s, a mini-hopper with the MaxEmerge 5 row unit is available as an add-on option. The Easy Adjust row cleaner and coulter combo is a pneumatic row tillage solution that can be easily controlled directly from the seat of the tractor.
DB60T
With 36 rows on 20-inch spacing, planting with the DB60T is a breeze. It comes with the Pro-Shaft variable-rate drive standard, and it has a twin-row configuration for 72 rows in total. A drawbar hitch can also be used with the DB60T; it utilizes a hydraulic cylinder to raise the planter hitch for transport. The cylinder can be easily activated with a single switch on the display and the marketer selective control valve.
If you have any questions on any of the John Deere DB60 models, contact your local John Deere dealer.
If you enjoyed this post or want to read others, feel free to connect with us on Facebook, Twitter or Google+!
You might also like: