There are a number of features that come with John Deere utility tractors that can help you on the job. However, there are also several attachments that can be used to make the tasks at hand a bit easier. Whether you're looking for a new bucket or root grapple, there is likely an attachment to suit your needs.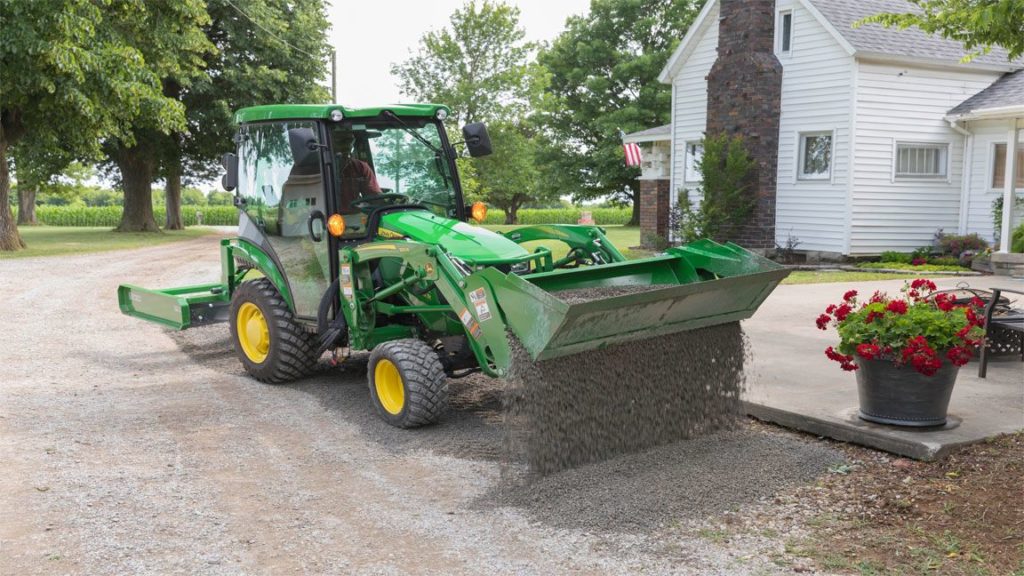 Let's take a look at the latest Frontier attachments for John Deere compact utility tractors and how they can help you out in the field.
Cultipackers
The Frontier CP1148L, CP1172L, CP1572, CP1596 and CP1512 Cultipackers are compatible with tractors ranging from 20 to 125 PTO horsepower. With a four-inch square mainframe and 16-inch cast-iron packer wheels, Frontier Cultipackers can easily pulverize clods to create firm seedbeds.
Shank Rippers
Frontier's SR1201, SR1202 and SR1203 3-point Shank Rippers are specifically designed to fracture hardpan as deep as 18 inches. This can aid with root penetration and decrease water runoff. They are available in one, two or three shank configurations, and can be moved to fit various row spacings.
Overseeders
Frontier GS1148, GS1160, GS1172 and GS1184 Ground-Driven Overseeders can be used to plant anything from rye to oats. They are primarily used for seeding, overseeding and other applications that include establishing cool and warm-season grasses.
4-in-1 Bucket
The Frontier AY11F 4-in-1 Bucket is 53 inches wide and less than 260 pounds in weight. It has a 30-inch jaw opening and a serrated edge that allows the bucket to handle large items and tightly hold onto material. Two hydraulic cylinders on the bucket evenly distribute loads and provide increased load-carrying capacity.
Root Grapple
The Frontier AV20F Root Grapple is only 160 pounds, and it is equipped with upper and lower grapple tines for easy debris cleanup. It is 53 inches wide and made up of multiple six and eight-inch grapple tines, a protected single hydraulic cylinder, and a 30-inch jaw opening. When the grapple is not attached to the loader, its integrated base support prevents rolling and tipping.
Land Planes
Frontier LP1048L and LP1060L Land Planes are Limited Category I and iMatch compatible. They can handle a range of property maintenance duties, including leveling driveways, filling potholes and reconditioning roads and landscaping.
If you have any questions about the Frontier attachments or John Deere equipment, you can contact your local John Deere dealer.
If you enjoyed this post or want to read others, feel free to connect with us on Facebook, Pinterest, or Twitter!
You might also like: