It's not uncommon for homeowners and lawn caregivers to dread fall cleanup, simply because it can be a messy and time-consuming. With the extremely busy lives that many of us live, it can be difficult to find the time to clean up the yard. However, with the right parts and attachments, the outdoor cleanup experience can be transformed in something more attainable and productive.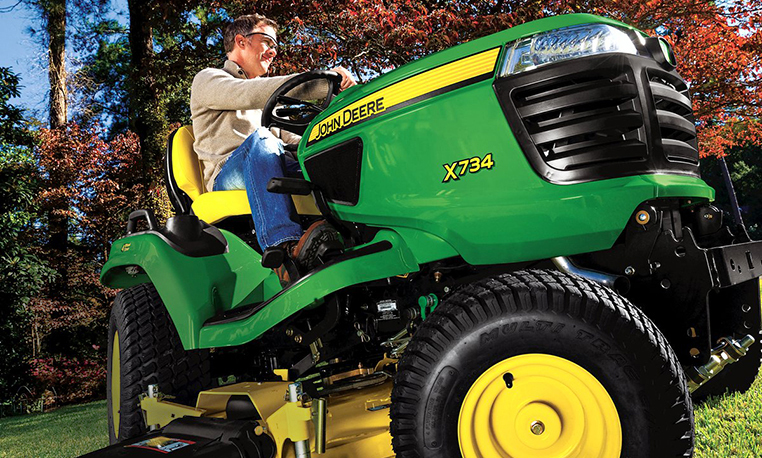 We've put together a list of John Deere parts and attachments that will greatly help with your fall cleanup this season. Let's take a look at some of our favorites!
Rotary Tillers/Hitch Implements
If you are strapped with time but don't want to sacrifice the look of your lawn, you may want to consider a variety of John Deere hitch implements. A few of our favorite fall cleanup hitch implements include the 25-Bushel Frontier Manure Spreader, 60-inch Frontier Landscape Rake (3-Point Hitch) and 60-inch Frontier Rear Mount Blade (3-Point Hitch). Truthfully, these attachments are useful during all seasons of the year. Whether preparing seedbed, plowing over the garden or leveling and grading, they can help groomers achieve their desired look. Also, they are extremely easy to attach and detach in just a few minutes.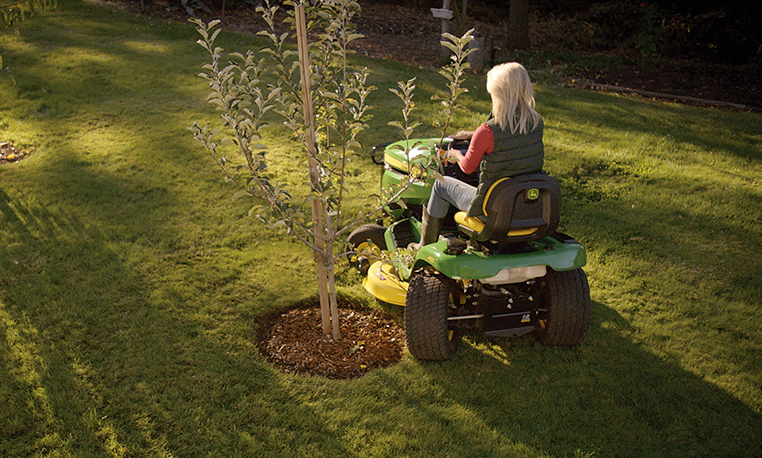 Mulch and Leaf Bagging Kits
There are many benefits of using a mulch and leaf bagging kit during fall cleanup, as it will make the experience much less stressful and more productive. John Deere makes several kits to help during all different kinds of cleanup conditions. For example, the 48-inch Leaf Bagging Kit improves mower's vacuum performance to better collect leaves and dry grass, while the 38-inch Mulch Kit converts a mower so it can be used to mulch grass and leaves. Make sure to consider all of your mulch and leaf bagging options to find the best fit for your lawn!
Tow-Behind Attachments
Tow-behind attachments let lawn groomers spray, haul, thatch, aerate, and more. With an easy dump release and steep angle, John Deere utility carts can be used to haul a variety of materials without obstructing them. The 40-inch thatcherator, useable with riding lawn tractors, is great for dethatching, aerating, or for getting an area ready for seeding. There are plenty of other John Deere tow-behind attachments to consider using during fall cleanup as well.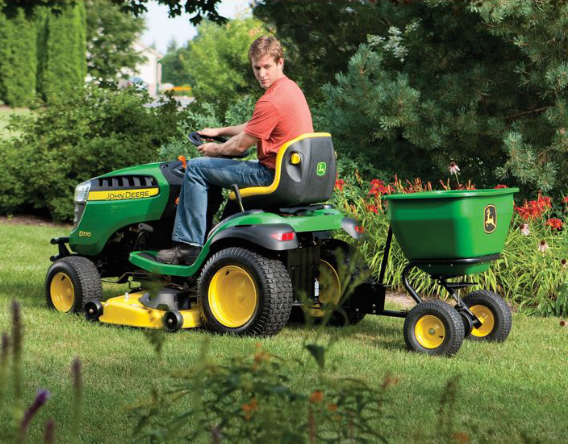 Other Parts and Attachments
There are so many unique ways to customize a John Deere lawn mower. From front to back and top to bottom, there are useful parts and attachments to add to your mower. We found a few other parts and attachments that could be especially helpful when tidying up your property this fall.
Adding the John Deere Debris Bag to your mower will help save valuable time because you can continue mowing while picking up debris. It also includes a pocket for a water bottle, bug spray, or whatever else you may need while mowing. The Wheel Spacer Kit can be incorporated to allow use of tire chains on X729, X739 and X749 John Deere tractors. By implementing spacers, you can increase your machine width by 1.5 inches. Lastly, the Ballast Box offers a way of adding weight to the back of your tractor to help improve traction and stability when using the 45 Loader or front-mounted equipment.
All of these John Deere parts and attachments can greatly help improve productivity during fall cleanup, leaving you more time to spend with your friends and family on the weekend! We hope this list has provided you a wide variety of lawn care options for the upcoming season. If you enjoyed this post or want to read others, feel free to connect with us on Facebook!
You might also like: