The John Deere contest, "Small Machines. Big Impact." encourages John Deere customers to think outside of the box in terms of their equipment – what would they do to improve their local communities with John Deere machinery?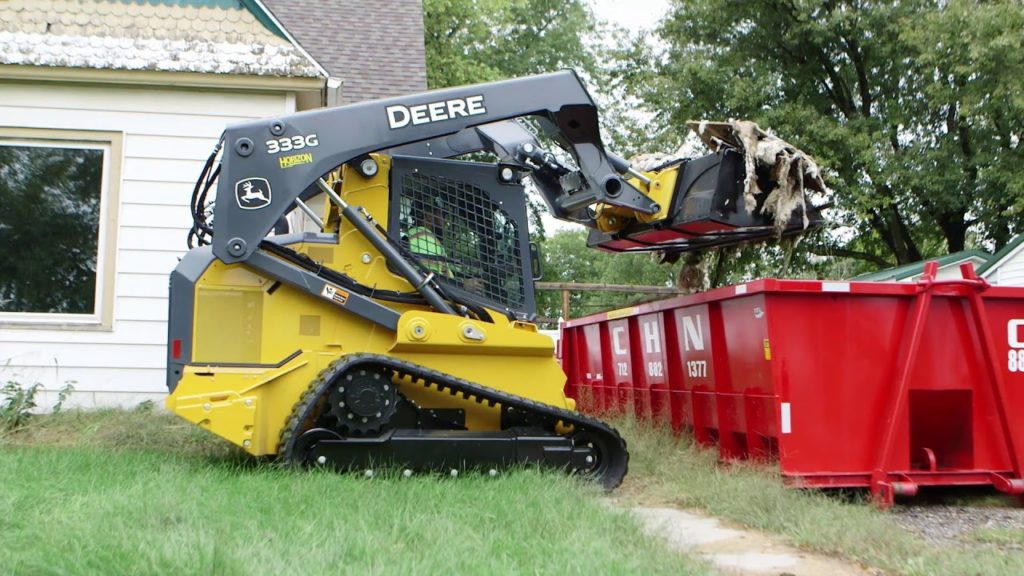 Now, the 2018 winners of the "Small Machines. Big Impact." contest have been announced, and their proposals go above and beyond the call to action. Neil Behnke, a volunteer with the nonprofit organization Black Forest Together, was chosen by public vote as the grand prize winner of this year's contest. The runners-up are Kobus Appelgrijn of New Port Richey, Florida, and Anita Will of Ridgefield, Washington.
"These deserving finalists have inspired us with their enormous compassion and generosity," said Graham Hinch, division manager, John Deere Commercial Worksite Products. "We are eager to follow their projects and see all that they accomplish in their communities using our G-Series machines."
Neil Behnke
Neil Behnke is this year's first place winner of the "Small Machines. Big Impact." contest. As the grand prize winner, he will receive his choice of a new model from the full portfolio of John Deere small-, mid- and large-frame G-Series skid steers and compact track loaders, with a WorkSite Pro attachment to help with his project.
Behnke's proposal is called "Rising Above the Ashes." With his winnings, he intends to help residents of Black Forest, Colo., clear their land of dead trees that were left over as a result of one of the most devastating wildfires in Colorado history.
"My family loves the quiet beauty of Black Forest," said Behnke. "I remember what this place once was, and I know what it can be. I want to see this community grow and thrive again."
Kobus Appelgrijn
Kobus Appelgrijn is one of the runners-up this year, and as a result, he will receive a yearlong lease on a skid steer or CTL from John Deere Financial. His project is dedicated to restoring 40 badly deteriorating homes with help from volunteers in his community.
Anita Will
Anita Will will also receive a yearlong lease on a skid steer or CTL to help her achieve her project goals. Will's project is designed to restore Whipple Creek Regional Park into a gem in her community.
Watch the video below to learn more about the finalists and the projects they are working on.
To learn more about the equipment the contest winners are receiving and how they can help you on the job, you can contact your local John Deere dealer.
If you enjoyed this post or want to read others, feel free to connect with us on Facebook, Pinterest, or Twitter!
You might also like: