At John Deere, remembering the past is key to making progress and becoming better as time goes on. Thanks to a large film collection with thousands of captured memories, this legacy will not be forgotten anytime soon. Within the John Deere archives, important pieces of history such as the development of new products and visits to factories by presidents will be remembered forever, by both employees and the public alike.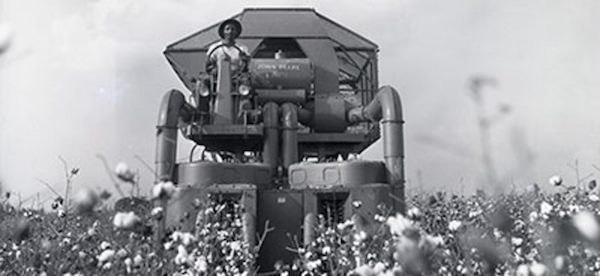 Taking this journey through time is an important piece of determining what the future should hold in terms of equipment, factories, and other key factors that play into the success of this company. Watch the video below to discover how this evolution continues to live on within the John Deere archives film collection.
With around 10,000 films that date back as far as 1929, it goes without saying that the John Deere archives film collection does an impressive job at illustrating the history of this company. Memories captured include key milestones such as anniversaries and presidential visits to locations as well as footage taken by John Deere employees on any given day. The inclusion of product development on models such as tractors, combines, lawn and garden equipment, and industrial equipment are central to this collection as they define what this company is all about, quality and innovation.
Digitization allows people like Neil Dahlstrom, Manager of Corporate Archives and History, to watch films that bring them back to specific points in time. From the establishment of a battalion of employees and dealers that repaired equipment during World War II to the construction of headquarters in 1964, the John Deere archives film collection serves as a perfect reminder of where the company has been in order to continue moving forward.
If you enjoyed this post or want to read others, feel free to connect with us on Facebook, Twitter or Pinterest!
You might also like: