The importance of agronomy continues to grow, and as it does, more John Deere customers are turning to connected support to gain further insight into their work. John Deere offers connected support to its customers specifically to provide a closer look at everything from soil to machinery on the go.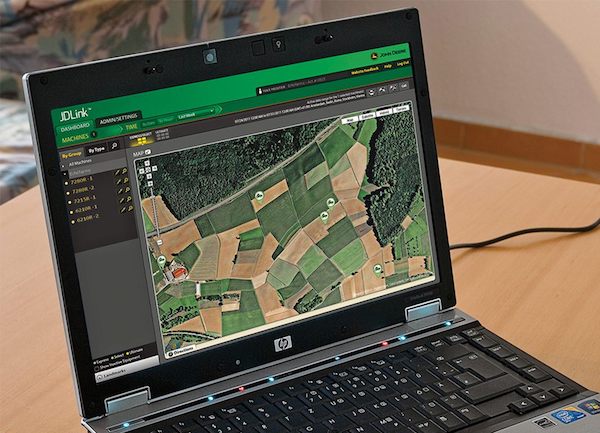 Let's take a moment to examine how John Deere connected support can help with field management and ensure that producers are making the most of their time out in the field.
Machine Monitoring
One of the biggest benefits of connecting a machine to John Deere is that customers can monitor alerts from their machine remotely. This means that they do not need to be sitting in the cab to gain insight into its diagnostics and make sure that everything is running smoothly.
Monitor Fuel Level and Idle Time
Fuel levels and idle time can also be monitored from afar when a John Deere machine is connected. This gives operators the information they need to ensure that their machines are being utilized as efficiently as possible.
Dealer Connectivity
When a piece of Deere equipment is getting connected support, this means that dealers can quickly access and monitor alerts coming from this machine. In the event of a problem, they can help diagnose the issue at hand and get equipment up and running as quickly as possible. Dealer connectivity also means that software updates can be easily applied from the dealership as needed on the go. In the event of troubleshooting, a dealer can provide operators with insight from afar and help them reduce downtime as well.
JDLink Connect
Agronomic data from in-cab displays can be used outside of equipment through JDLink Connect. JDLink Connect allows operators to connect to their machines when they're away from the field. With this asset, operators get a steady, automatic flow of agronomic data between all of their devices and machines. As the importance of agronomy continues to grow, tools like JDLink Connect are making life easier in a number of ways for operators when they can't be out in the field.
For more information on this technology, watch the video below.
If you have any questions about the benefits of John Deere Connected Support or any of its benefits, you can contact your local John Deere dealer.
If you enjoyed this post or want to read others, feel free to connect with us on Facebook, Pinterest, or Twitter!
You might also like: