As spring rolls around the corner, there's no better time to consider the wide variety of John Deere ride-on toys specifically designed for outdoor use. Whether you have a little one at home or you know a small child who would enjoy these toys, there's never a bad time to take one out and let your imagination run free. Let's take a look at some of the John Deere ride-on toys you might want to consider for outdoor use.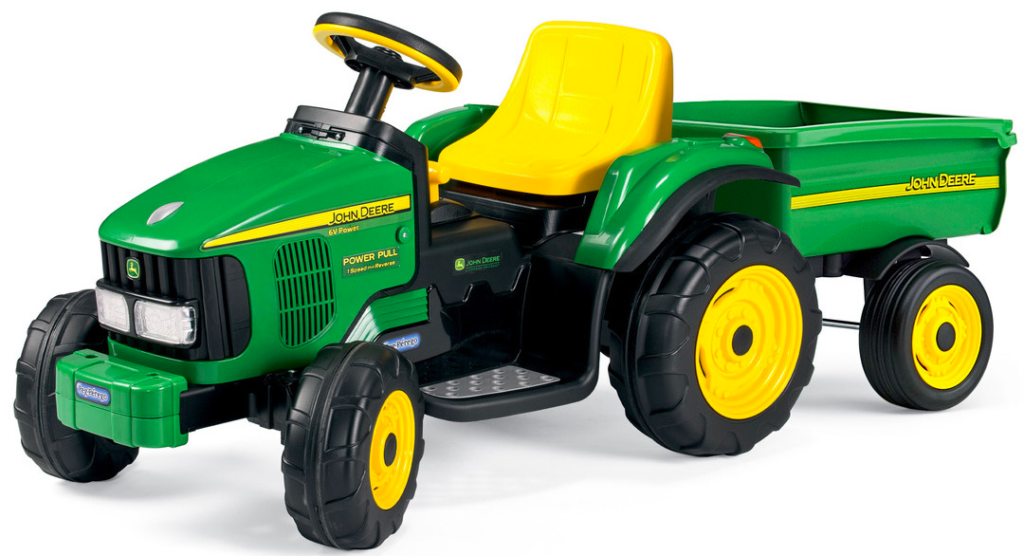 This tractor is modeled after the real deal from John Deere. The trailer is detachable, and it is designed to allow users to haul their belongings everywhere they go. It has a weight capacity of up to 85 pounds.
Dual Force Ride-On Tractor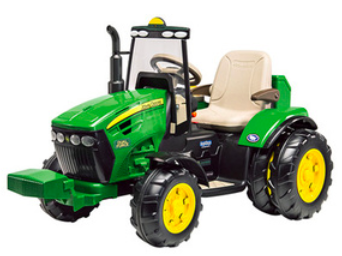 This ride-on tractor has all of the bells and whistles you'd expect from John Deere, including a working FM radio, a usable horn, and a large cup holder. It also comes with a removable tool case.
Children's Johnny Tractor Swing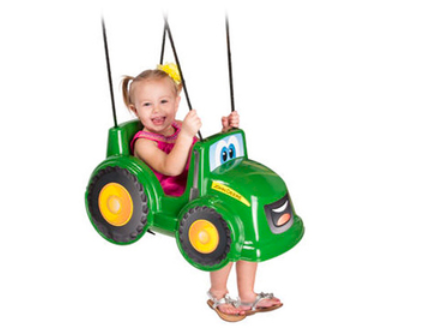 This swing is perfect for kids aged 0-24 months, and it comes with a sturdy nylon rope and safety strap to keep little riders safe while the toy is in use.
12 Inch Bright Pink Bicycle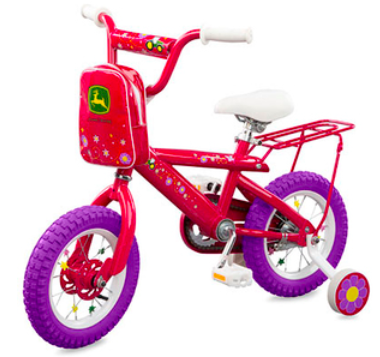 This brightly colored pink and purple bicycle is perfect for beginner riders who want to allow their imagination to zoom. It comes with adjustable and removable training wheels.
28 Inch Wagon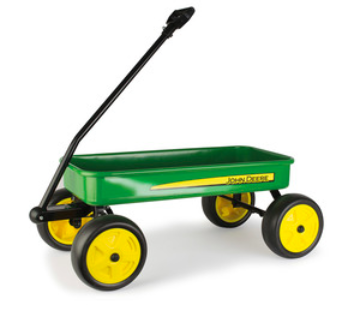 This wagon from John Deere has a 28-inch seating area, which is perfect for a single rider. It also features heavy duty steel construction, meaning it can stand the test of time. It has an easy-to-use grab handle and smooth ride tires.
X-Trac Pedal Tractor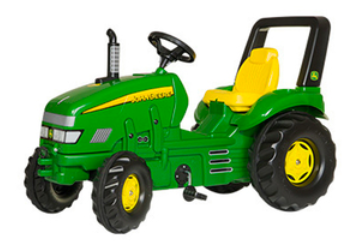 This tractor is ideal for children ages 2-4, and it's pedal-powered for maximum fun and motor skill development. It features a front lifting hood for extra play value, and it has an adjustable molded seat.
12 Inch Bicycle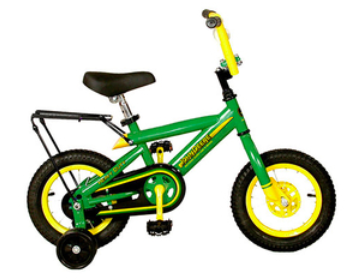 This 12-inch bicycle has a heavy-duty steel frame, meaning it's ready for rough and tumble. It also comes with a carry rack and adjustable training wheels for those who are still learning to ride.
If you have any questions about John Deere machinery, you can contact your local John Deere dealer.
If you enjoyed this post or want to read others, feel free to connect with us on Facebook, Pinterest, or Twitter!
You might also like: