There are a number of John Deere items that you can invest in this spring to show off your company pride and love of agriculture. Whether you want a new mailbox or pair of outdoor gloves, John Deere has it. Let's take a look at some of the John Deere items you can buy this spring to celebrate the season.
This mailbox comes with a tractor topper (a John Deere tractor, of course) to show the world your love of everything Deere. The mailbox itself comes in the sleek green and yellow company colors.
Do you have little ones who want to show off their love of Deere as well? These chore gloves will do just the trick. They are perfect for little farmers who love to help in the garden, the yard, and everywhere in between.
This charcoal grill will help you make the most of the outdoors this season, with an opportunity to cook some of your favorite foods right in your own backyard. It has 363 square inches of cooking surface, as well as an aluminized steel One-Touch cleaning system. The ash catcher and aluminum vents are guaranteed not to rust, and it comes with two durable all-weather wheels.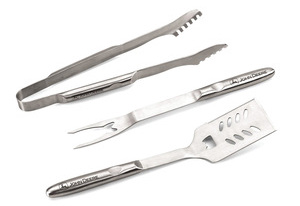 If you're going to be grilling this spring, you'll want this deluxe grilling tool set on hand to help you get all of your meals just right. It includes tongs, a spatula, and a fork for all of your cooking needs. Furthermore, each piece is composed of durable stainless steel, meaning they are made to last.
22 Quart Lit Cooler With AG Logo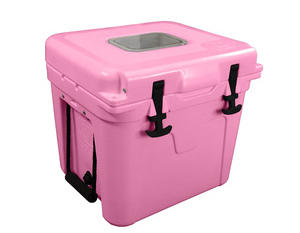 No one will doubt your love of Deere with this cooler, which has a logo insert right on top. The cooler is 100 percent waterproof and comes with oversized rubber feet to provide greater ground clearance.
16 oz. Colossal Tractor Tumbler
If you're on the hunt for a tumbler to carry around your favorite spring beverage, why not go with this one from Deere? It has the "Eat, Sleep, Farm, Repeat" logo on it with a tractor, and it comes in Deere's sleek green color.
If you have any questions about John Deere equipment, you can contact your local John Deere dealer.
If you enjoyed this post or want to read others, feel free to connect with us on Facebook, Pinterest, or Twitter!
You might also like: