If you want to fulfill hosting duties for your next get-together, there's no better way to prepare than by investing in some John Deere items. John Deere has everything from tumblers to gas grills to ensure that you have exactly what you need to throw a memorable bash. Let's take a look at some of the goods you can buy to make the most of your next party.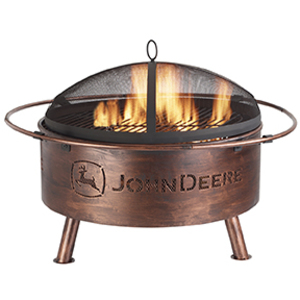 This fire pit is made of lightweight steel and comes with a wrought iron stand and mesh cover. It is 26-by-26 inches in size and has John Deere laser-engraved on its side. For your cooking needs, it also comes with a grill and poker.

It doesn't get more convenient than this Portable LP Gas Grill. It operates with 12,000 BTU and has 280 square inches of cooking surface. Its electronic ignition system makes it easy to use, and its built-in lid thermostat will help you ensure that all of your food is cooked to perfection.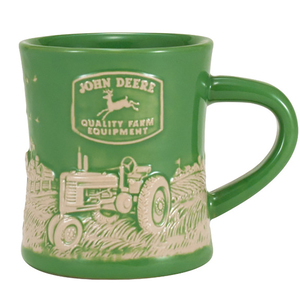 Show off your John Deere spirit with the Model B Relief mug, which features an old-style model B tractor. It has an eight-ounce capacity and is microwave and dishwasher safe.
Bamboo Serving Tray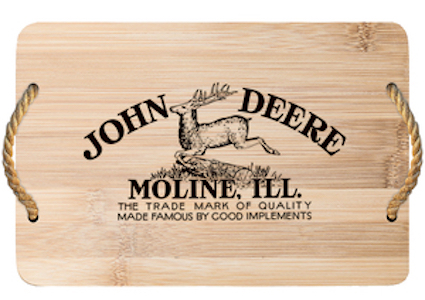 This Bamboo Serving Tray has the original John Deere logo on it, along with the location of Moline, Illinois stamped right on the front. Your guests are sure to be impressed by your dedication to all things Deere.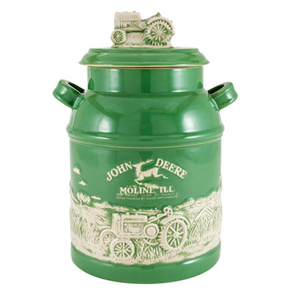 This cookie jar is made to look like an old-style milk can, with the original John Deere logo on the front. It has a 64-ounce capacity and is dishwasher safe. Best of all, there is a diner mug, large bowl, and small bowl available for purchase that match this jar – collect the whole set!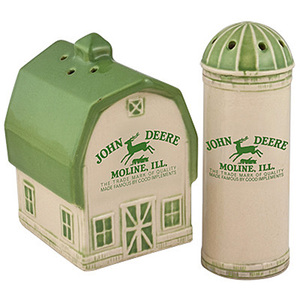 No host or hostess would be completely prepared without reliable salt and pepper shakers. The Barn and Silo Salt and Pepper Vintage Logo features the original John Deere logo and come in an eye-pleasing green and cream color.
If you have any questions about John Deere products or equipment, you can contact your local John Deere dealer.
If you enjoyed this post or want to read others, feel free to connect with us on Facebook, Pinterest, or Twitter!
You might also like: