As we enter June and some of the longest days of the year arrive, weekend trips to campgrounds become a very popular weekend activity for friends and families. Anybody who has been on a weekend getaway in the wilderness has arrived at the campgrounds forgetting an essential to their trip.
In an effort to minimize these lapses in packing, we've put together a John Deere-specific camping checklist including many essentials for a Deere-themed camping success. And of course, as always, don't forget your bug spray and sunscreen!
John Deere Logo Heavy Weight Fleece Stadium Blanket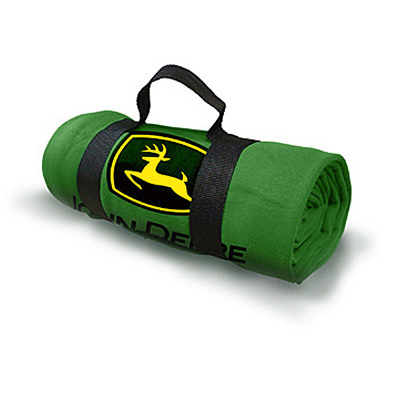 Stay warm when the sun sets using this extra-thick, oversized fleeced blanket with dimensions (86" x 60") that make it big enough for two. The blanket (available in John Deere or Charcoal) can be easily carried and rolled up for storage thanks to its heavy duty strap.
John Deere Black Magnetic Koozie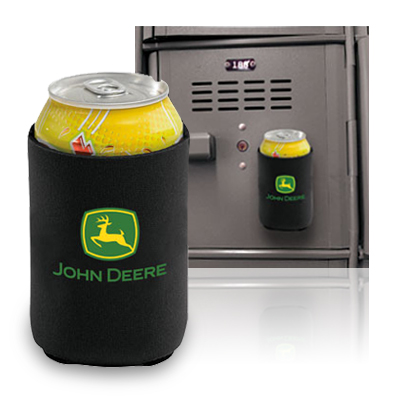 Koozies are excellent for camping, keeping hands warm and cans or bottles cool while spending time outdoors. This koozie comes with magnets that are specially sewn on one side, allowing it to cling to any steel surface, including tailgates. The black-base is complimented by the classic John Deere green and yellow color scheme logo.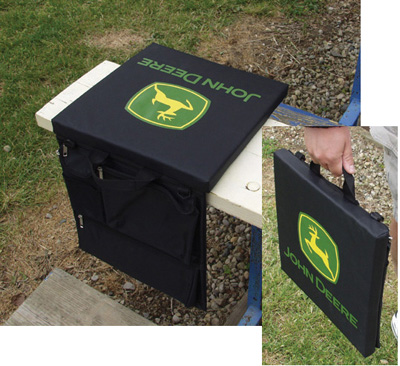 Sitting on stumps, benches, or the ground can become uncomfortable after an extended period of time. This 14" x 14" seat cushion (with tote) is made from a strong double knit nylon material and includes multiple storage pockets to keep smaller belongings close by.
 John Deere Camping and Folding Chair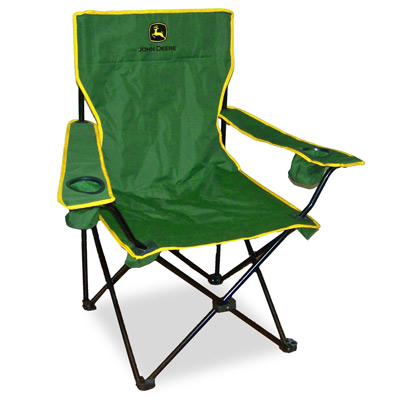 If you're looking for something a bit more substantial than the seat tote, this adult sized camping chair is perfect for any John Deere enthusiast. The chair is easily foldable to fit into a bag complete with an over-the-shoulder strap for easy carrying to and from the campsite, lake, beach, and more.
John Deere Carabiner Flashlight and Bottle Opener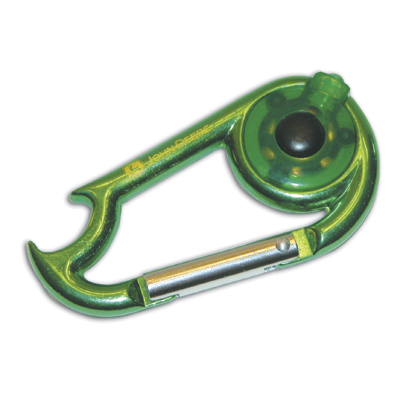 While not suitable for climbing, this multi-use carabiner includes a mini flashlight and a bottle opener, making it a useful tool for a weekend outdoors.
John Deere Blanket with Sleeves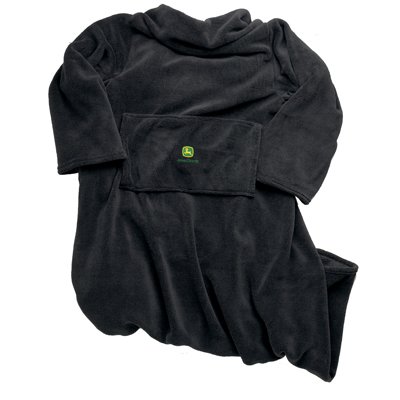 Staying warm on the go while representing John Deere is made simple with this soft snuggle blanket. Built-in sleeves are designed to keep your hands free while keeping toasty around the fire.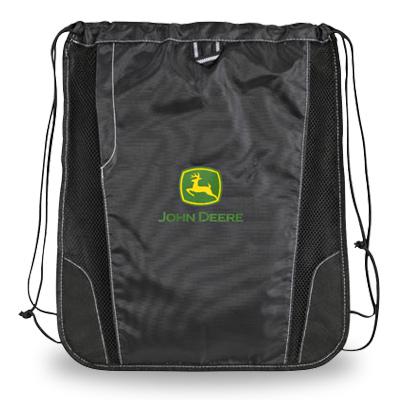 Pack up this bag with any extras to bring on-the-go to the campsite. Made of 210-denier polyester, the black sports pack with the John Deere logo includes a bottle pocket, key loop and mesh panels.
John Deere Black 48 Can Collapsible Cooler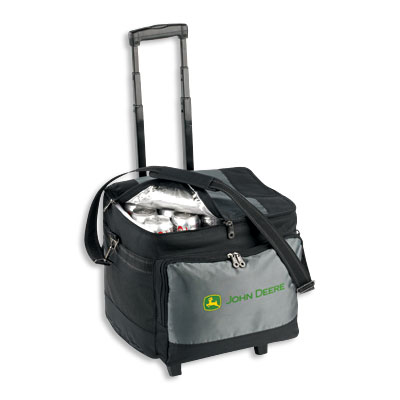 This collapsible cooler has enough space for the whole group, with the capacity to hold up to 48 cans or a variety or other camping goods. The retractable handle and wheels make this cooler extremely portable and an attached shoulder strap make it able to be carried anywhere.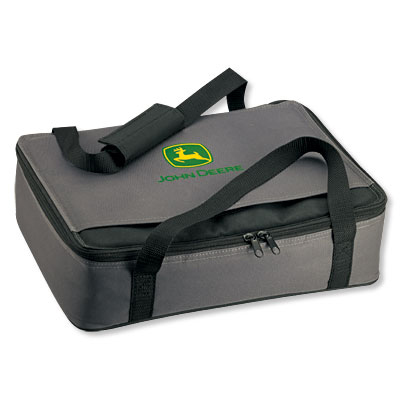 While the collapsible cooler will keep the beverages cool, the casserole keeper is a wonderful way to bring your baking to the campsite. The keeper has the capacity to hold a 9" x 13" dish and keeps food hot or cold while outdoors. Two durable straps make it easy to transport and a large outside Velcro closure is a great spot to keep a serving spoon or other accessory you need to bring with you.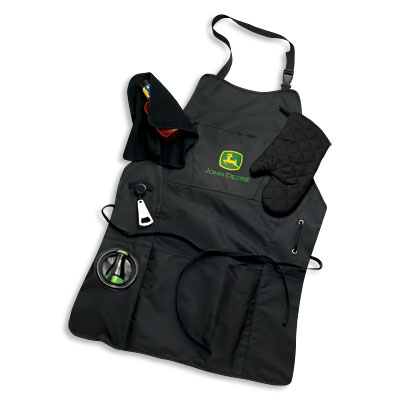 The grill master of the campsite needs to be recognized, and what better way to do so than a John Deere apron! This John Deere apron keeps the chef's most important tools within reach thanks to multiple pockets and also allows them to stay hydrated with an insulated drink-holding pocket.
John Deere Logo Travel Umbrella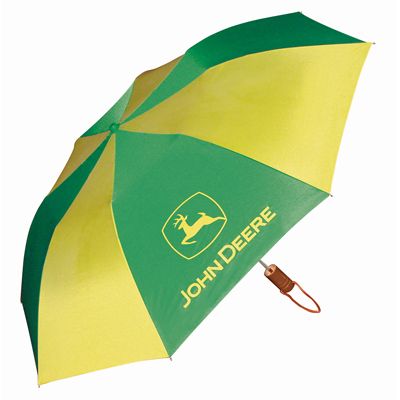 Unfortunately, camping trips can be hampered by rain. This green and yellow nylon umbrella with the classic Deere logo is a perfect size to keep in the car or in a backpack to be taken out in the event of an unexpected downpour.
Playing cards are a staple of any road-trip. These cards have a twist, including thirteen various John Deere tractors to play your favorite game with Deere in mind.
As you pack the car or truck in preparation for an outdoors weekend, don't forget the essentials and remember to pack everything we included in this camping checklist to show your love for Deere! If you enjoyed this post, or want to read others, feel free to connect with us on Facebook or Google+!
You might also like: