For model year 2020, John Deere has announced that it will be introducing a new 8 Family Tractor lineup, including 8R wheel tractors, 8RT two-track tractors, and fixed-frame four-track 8RX tractors. The four-track 8RX tractors come with more visibility, hydraulic pump options to meet varying flow requirements, and Generation 4 CommandCenter displays for more efficiency out in the field.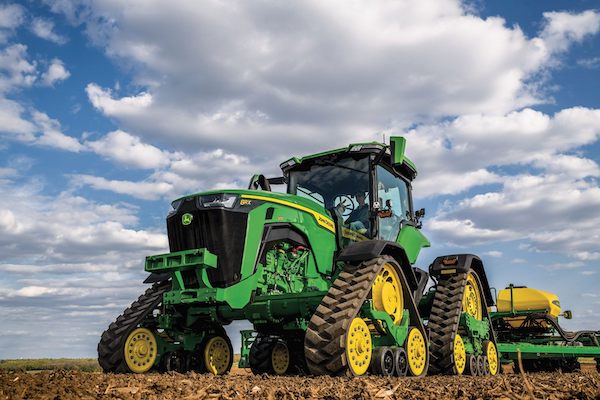 "New 8RX Tractors offer all the benefits of tracks and provide a driving experience more like a wheel tractor," said Tammy Lee, marketing manager, production agriculture for John Deere. "They represent the next leap forward in tractor innovation and have everything customers like about 8R wheel tractors with the addition of four independent tracks and a new fully suspended cab that makes them more comfortable to operate. This new machine form delivers unmatched flotation, traction and ride quality."
Let's take a look at some of the features of the 8RX 310, 340, 370 and 410 Four-Track Tractors and how they can help you on the job.
Ultimate Comfort and Convenience Package
Customers can reap the benefits of the Ultimate Comfort and Convenience Package, which provides more visibility, operator comfort, and control placement. The CommandARM console comes with this package, as well as the 4600 Generation 4 CommandCenter Display.
Hydraulic Pump Options
All 8 Family Tractors come standard with an 85-cc displacement integrated hydraulic pump, which offers 227.1 L/min of hydraulic flow. There is also a dual-pump option available, featuring 85-cc and 35-cc displacement hydraulic pumps – these provide a hydraulic flow that is ideal for running at lower engine speeds.
John Deere Connected Support
With John Deere Connected Support, customers can improve service efficiency and reduce machine downtime. Dealers are able to connect to equipment and receive alerts whenever machinery needs to be looked at on the fly.
JDLink
With JDLink, customers can easily transfer data and collaborate with their advisors to plan fieldwork quickly and efficiently. They can also make better data-driven decisions with information derived directly from the machinery.
StarFire 6000 Integrated Receiver
This integrated receiver eliminates all setup, installation, and calibrations. There is also no need to verify machine and receiver measurements, as this is done entirely at the factory. Over-the-air updates are 85 percent faster with this receiver with its Ethernet connectivity.
For more information on the new John Deere 8RX tractor models, watch the video below.
If you have any questions about the new 8RX Four-Track Tractors, you can contact your local John Deere dealer.
If you enjoyed this post or want to read others, feel free to connect with us on Facebook, Pinterest, or Twitter!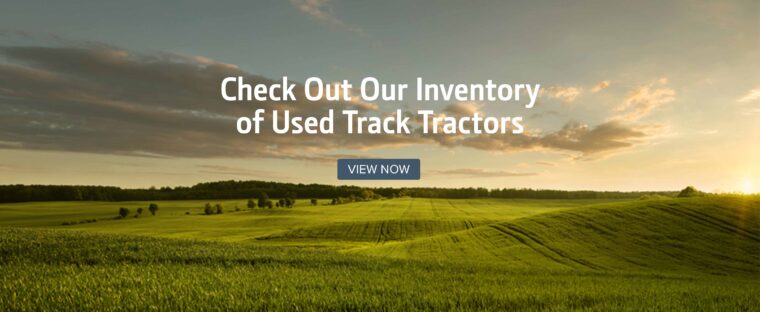 You might also like: