The John Deere Classic has been a mainstay in the world of golf for years, and it continues to be a time-honored tradition among lovers of the sport even into the year 2021. TPC Deere Run is settled on a piece of property with a long, treasured history, and it is not forgotten today. Erskine Wilson first built his stone house and farm on the land at the same time that John Deere was beginning his plow company just 70 miles upstream. Today, TPC Deere Run brings together its rich history with locals and visitors alike who come to watch one of the world's greatest sports.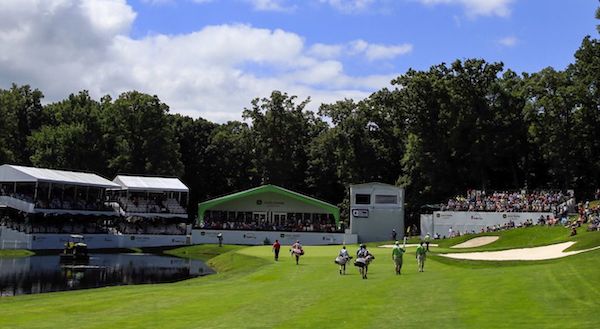 Designing TPC Deere Run
Illinois native D.A. Weibring is the creative mind behind the TPC Deere Run golf course. He is the three-time champion of the Quad Cities Classic, which was the forerunner to the John Deere Classic, meaning he was well-suited for the job. When he received the opportunity to design the course, he took it to heart.
"It has all the things I think you'd like to have in a golf course," said Weibring. "There are elevation changes, great views, and scenery. You have the Rock River complemented with small ponds and deep ravines… and best of all, there's no real estate. What's more, the natural features of the former Arabian horse farm high above the Rock River Valley have not been compromised."
John Deere Classic 2021: Bringing It Back to Where It Started
This year, the PGA TOUR's John Deere Classic at TPC Deere Run is scheduled to take place between July 7 and July 11. In addition to the course being a proud host of the event since 2000, this year will mark the 50th anniversary of the John Deere Classic, making the 2021 event extra special.
Past champions of the John Deere Classic include Deane Beman, Roger Maltbie, D.A. Weibring, Payne Stewart, Vijay Singh, and Steve Stricker. The event has notably also been a breakthrough tournament for 18 players of the PGA TOUR, who earned their first win on the course. Today, fans can purchase tickets to watch the sport's best duel for the top prize.
If you have any questions about John Deere machinery, you can contact your local John Deere dealer.
If you enjoyed this post or want to read others, feel free to connect with us on Facebook, Pinterest, Twitter, or Instagram!
You might also like: