Producers who are on the hunt for a tractor that can stand the test of time know that they can rely on John Deere to come through with its line of machinery. The company, which has been in business since 1837, has become renowned for the durable, efficient equipment it provides to everyone from agricultural to construction professionals on a consistent basis. One of these machines is the John Deere 4010 Tractor, a piece of equipment that changed the way producers did business in the mid-twentieth century.
What Year Did John Deere Make the 4010?
John Deere originally rolled out the John Deere 4010 as a part of its 10 Series, also referred to as the "New Generation of Power." It was first introduced in 1959 to replace two-cylinder tractors, which had contributed to Deere's success in the tractor manufacturing industry at the time. Dealers were welcomed to Dallas, TX in 1960 to see the 10 Series dramatically presented. In initial field tests, it proved itself as one of the most potent two-wheel-drive farm tractors in the market at the time.
John Deere 4010 Specs
Many of the specs of the John Deere 4010 at the time were what made it impressive to dealers and customers alike. The 4010 exceeded in terms of horsepower, and it had many features that were impressive to customers in its hay day. The tractor was also the forerunner to the John Deere 4020, which is still considered by some to be the most famous tractor ever produced by John Deere.
Production Details
The John Deere 4010 was manufactured out of Deere's Waterloo, IA facility, but it was also produced in Mexico. In 1963, it went for an original price of $5,500, and its claimed Power Take-Off (PTO) was 80 horsepower. However, it's worth noting that it clocked in at 84 horsepower when it was field-tested.
Variants
There were two varieties of this model from Deere: the 4010 ag tractor and the 4010 wheel industrial tractor. Both were manufactured at the Waterloo facility and boasted an ample amount of power for customers out in the field.
Engine & Horsepower
The John Deere 4010 ag tractor had a six-cylinder, liquid-cooled gasoline engine that featured 12 starter volts. It had a rated RPM of 2,200 and a coolant capacity of 24 quarts. Meanwhile, the John Deere 4010 wheel industrial tractor featured a similar engine with the same rated RPM. Its torque RPM maxed out at 1,500.
Weight & Dimensions
The wheelbase of the Deere 4010 ag tractor measured 99.25 inches and it had an operating weight of 7,100 pounds. Additionally, its ballasted weight topped out at 9,595 pounds and its rear axle measured 3.125 inches in diameter. The Deere 4010 wheel industrial tractor, on the other hand, had a slightly smaller wheelbase of 96.325 inches. Its operating weight while running on gasoline was 8,378 pounds, while it totaled 8,678 pounds when run on diesel. The rear axle measured 3.125 inches in diameter.
Looking Back on the John Deere 4010
The John Deere 4010 was only in production from 1960 to 1963, but during this short timespan, it managed to leave a lasting mark on the company and customers alike. It offered many upgrades that had never been seen before and likely inspired other manufacturers to strive for better when designing their own tractors. Today, it is reflected upon fondly as a key piece of Deere's foundation.
If you have any questions about John Deere's lineup of tractors, you can contact your local John Deere dealer.
If you enjoyed this post or want to read others, feel free to connect with us on Facebook, Pinterest, Twitter, or Instagram!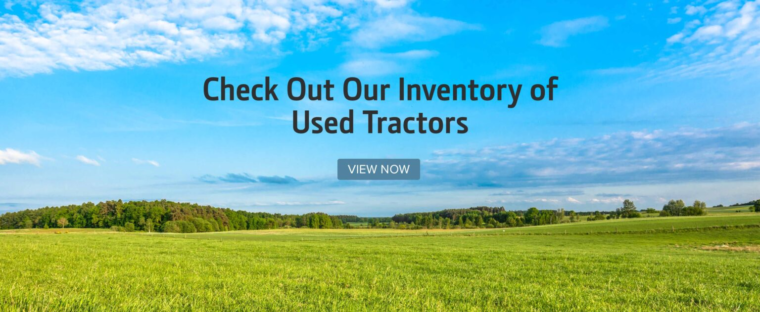 You might also like: