ConExpo 2011 is right around the corner and John Deere plans to make a big splash at the event just as in years past! ConExpo 2011 is again located in Las Vegas, Nevada at the Las Vegas Convention Center and the festivities run from March 22-26, 2011. The John Deere exhibit is located at booth N-2313 and it covers almost 38,000 square feet, with 36 pieces of machinery, 15 simulators, and 18 hands-on kiosks.
Most people know John Deere for their green farming and agriculture machinery, however, CONEXPO-CONAGG focuses on the construction market. Not only will John Deere be unveiling innovative new products and machinery, but they will also be holding several educational seminars that will keep you up-to-date and informed on the latest advances and practices in the industry.
Check out this video of the world's first high-speed dozer that John Deere unveiled at the 2008 CONEXPO-CONAGG show.  This year's new reveal (scheduled at 10AM PST, March 22nd) is poised to be just as innovative and ground-breaking as the 764 HSD.

The anticipation and excitement has been mounting for some time now as Deere has announced that they will be revealing a brand, spanking new piece of equipment on March 22 at 10 a.m. during the show.  The John Deere CONEXPO site says the following, "This may be, quite possibly, the most important piece of equipment we've ever produced."  With words such as those, you can't help but be anxious to see what exactly is hiding under that sheet.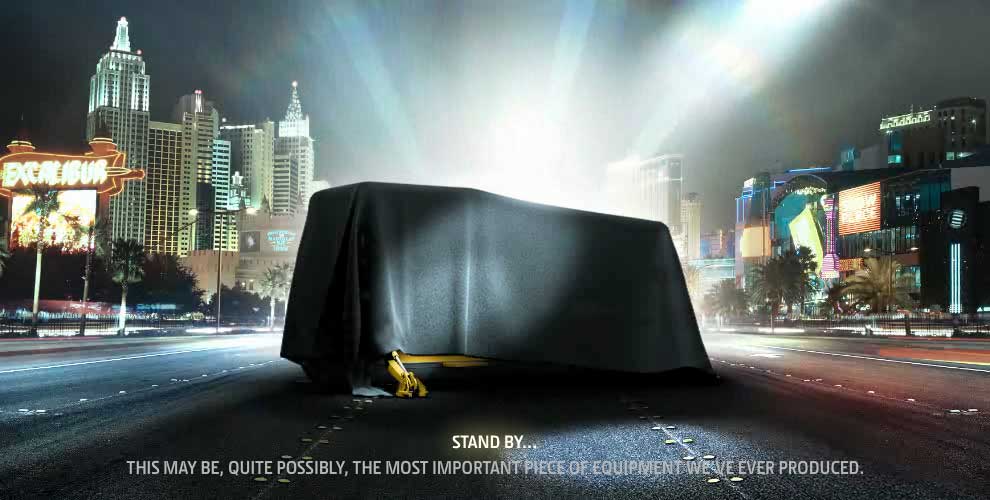 credit
If you plan on being in Vegas for the show, drop by and let us know what you think.  Can't make it out to Sin City? That's OK, we've got you covered.  You can watch the live reveal on John Deere's CONEXPO site on March 22.  Feel free to share your thoughts on all the latest John Deere CONEXPO buzz and what you think they may be unveiling in the comments section below.