While it can be intimidating to see snow begin to pile up without a snowblower waiting in your garage, it's not the only tool that can be used for snow removal. For example, John Deere and Frontier have a wide array of equipment that can help you once winter begins to bear down on your region. Whether you're struggling to keep up with falling snow or just want to be prepared for the future, there are precautionary measures you can take.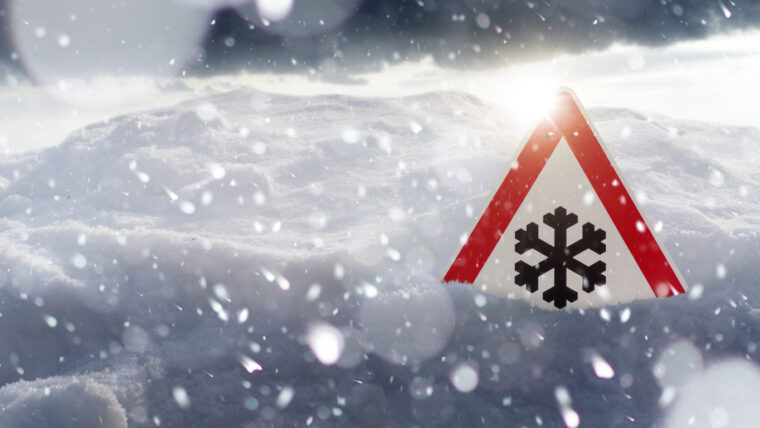 Why You Should Be Prepared for a Snowstorm, Even Without a Snowblower
Some snowstorms may seem insurmountable, and if you don't have equipment like a snowblower, you might expect the worst. That being said, this shouldn't dampen your efforts to prepare for winter storms, especially given the numerous issues that can arise. Generally speaking, winter weather can be unpredictable and come with several risks. These range from power outages — which may eliminate access to electricity and heat — to snowfall that piles up over the course of days. Preparing for these storms by familiarizing yourself with alternative snow removal equipment, as well as accessible emergency services, is never a bad idea.
Three Equipment Options to Help You Prepare for a Snowstorm
Even without a snowblower attachment from John Deere, there are other ways to remove and relocate large amounts of snow. Check out the options below to learn how to prepare for a snowstorm when there's no snowblower available to fall back on.
Option 1: Front Blade
A front blade, such as the Frontier 60-inch front blade, can be easily added to existing machinery, such as a John Deere compact utility tractor. A front blade can be angled and adjusted to relocate snow to specific areas. Skid shoes may also be added to protect the blade's edge while working on tough terrain.
Option 2: Rear Blade
A rear blade, such as the Frontier 72-inch rear blade, can also be used with a compact utility tractor for snow removal. Similar to a front blade, a rear blade can be adjusted in different directions to cater to operator needs. The Frontier 72-inch rear blade, in particular, has an iMatch™ quick hitch as well. This means it can be easily attached for use, and the blade itself can be pivoted and angled as necessary.
Option 3: Loader Bucket
A loader and bucket can be added to a compact utility tractor to move snow as well. With these simple pieces of equipment, operators can scoop up snow and pile it elsewhere.
Bonus Tip: How to Deal With Ice Before and After a Snowstorm
Ice can be just as problematic as snow during the winter. However, equipment like the Frontier Broadcast Spreader can help you address potential ice issues before they arise. The Frontier Broadcast Spreader, for example, can be easily attached to the three-point hitch of your tractor. From there, you can spread everything from salt to sand to manage ice on your property before and after a winter storm.
Other Essential Steps to Prepare for a Snowstorm
In addition to creating a snow and ice removal strategy, there are a few other essentials to cross off your list to ensure you're fully prepared for the next snowstorm.
Stock Up On Supplies
Whether you could use more salt or fuel for your tractor, make sure you have all of the supplies you need well before the storm arrives.
Make Sure All Machinery Has Antifreeze
In order to rest assured that your equipment will be operable once the snowstorm arrives, verify that they all have antifreeze beforehand. With antifreeze, your machinery will be able to handle the cold temperatures that come with the storm.
Keep Battery-Operated Lights, Radios, and Other Equipment On Hand
Even if an upcoming snowstorm isn't expected to pack a punch, you never know when strong gusts will take down local power lines. For this reason, it helps to have battery-operated lights, radios, and other electronics on hand in the event of a power outage. Make a checklist of items that could be powered by batteries if you lose access to electricity. From here, you can begin to collect the backup batteries you need to ensure that you have what you need to stay safe during a winter storm.
Get Prepared for the Next Snowstorm with John Deere and Frontier
Snowstorms of any size can be intimidating due to their unpredictability alone. With equipment from John Deere and Frontier, however, you can rest assured that you'll be prepared to handle whatever winter throws your way. Front and rear blades can help you easily relocate snow without a snowblower, and they can be quickly attached to a compact utility tractor. A bucket and loader can also help with piling snow around your property.
If you have any questions about the snow equipment and attachments John Deere sells, you can contact your local John Deere dealer.
If you enjoyed this post or want to read others, feel free to connect with us on Facebook, Pinterest, Twitter, or Instagram!
You might also like: